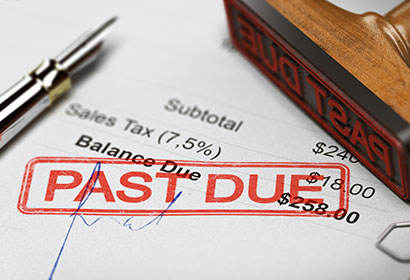 The COVID-19 pandemic has hit Floridians and people throughout the country in extremely difficult ways. In April, just a few weeks after shelter-in-place orders were issued in nearly every state, 22 million people filed unemployment claims. With the virus still circulating in communities, and businesses slowly reopening or still closed, it is expected that many more Americans will start filing bankruptcy claims. If you have lost your job or experienced other financial difficulties during this unprecedented time and are considering filing for bankruptcy, below are some things you need to know first.
Know Your Options
When debt is spiraling out of control, many people think they do not have any options but to continue to ignore phone calls from debt collectors. Truthfully, though, you have three options: You can either continue to make your minimum payments, negotiate a settlement with the debt collectors, or file for bankruptcy. In most circumstances, it is not logical to file for bankruptcy without first exploring your other options.
It is possible in many instances to get back on your feet without filing for bankruptcy, and banks and loan servicers are often willing to work with you, particularly during this difficult time. Although bankruptcy can provide immense financial relief, it should only be used as a last resort.
Call Lenders Before Filing
During this time of the pandemic, many regulators, lawmakers, and financial institutions have rolled out multiple assistance programs that you may be able to take advantage of while you still can. Some of the biggest lenders have created hardship programs that allow you to defer certain payments, including student loan debt, credit card debt, and car loans. If you have fallen into financial hardship due to the pandemic, call your lender and ask about any assistance programs they may offer. Make sure you do so before you start to incur late fees, as those will cost you more in the end and the lender may even be more willing to work with you.
Understand the Other Actions to Take
Financial hardship programs will only be in effect for so long before the lender expects you to start paying your bills on time once again. Additionally, certain lenders may also expect you to make all of your missed payments at the same time. If you still feel that you cannot meet your financial obligations, it is time to take some additional steps.
If your mortgage is underwater, meaning the total on the home loan exceeds the amount of the home's value, ask your lender if you are eligible for a loan modification. A loan modification will change the terms of your mortgage, including possibly the principal amount you owe. If the lender approves your request, your monthly payments will be reduced to an amount that is easier for you to pay. Although you can ask your lender for a loan modification on your own, it is always best to work with an attorney who can negotiate on your behalf and prepare the necessary paperwork.
If it is credit card debt you are suffering from, you can also ask the lender to negotiate either a debt management plan or settlement. This step will likely require working with a non-profit debt counselor that can consolidate the debt into one monthly payment that you will pay off over the course over a number of years. Also, credit card companies will often agree to a settlement. A settlement will only work if you can make a lump sum payment that repays a portion of your debt and after the payment is made, the debt is considered repaid.
Know What to Expect If You File for Bankruptcy
The two most common types of bankruptcy filed are Chapter 7 and Chapter 13. In a Chapter 7 bankruptcy, you will have to sell at least a portion of your assets, including a second property or vehicle you may own, stocks and bonds, or collectibles. The proceeds from the sale of the assets will be put towards your debt. Once the bankruptcy is approved, your outstanding debts are typically wiped clean. The entire process from beginning to end will typically take approximately three to five months. If you cannot pay back all, or at least a significant portion of your debt, Chapter 7 is likely the best option for you.
Chapter 13 bankruptcies, on the other hand, are also known as reorganizational bankruptcies because they do just that. In a Chapter 13 bankruptcy, a repayment plan is created that will allow you to pay off all of your debt, or a significant portion of it, usually within three to five years. People that are behind on their mortgage payments and are in fear of foreclosure often find that filing Chapter 13 bankruptcy is a good option because they will not lose their home in the process. Like your other property, you can typically keep all of your assets in a Chapter 13 bankruptcy, but you are expected to pay off the debt.
With both Chapter 7 and Chapter 13 bankruptcies, you must appear in court so a judge can approve the different aspects of your case. Although most federal courts shuttered during the early days of the pandemic, many are now open. Still, most court hearings are being held virtually, with the courthouses being closed to the public. Your case may be postponed, or it may be heard remotely over a platform, such as Zoom.
A Florida Bankruptcy Lawyer can Help with Your Case
The pandemic has hit Floridians extremely hard, and many are now considering filing for bankruptcy. If you are consumed by debt and think bankruptcy may be your only option, call our Fort Lauderdale bankruptcy attorneys at Loan Lawyers. We will guide you through the process, tell you what to expect, and make sure you are prepared so you have the best chance of success with your case. Call us today at (954) 807-1361 or contact us online to schedule a free consultation so we can discuss your legal options.
Loan Lawyers has helped over 5,000 South Florida homeowners and consumers with their debt problems, we have saved over 2,000 homes from foreclosure, eliminated more than $100,000,000 in mortgage principal and consumer debt, and have recovered over $10,000,000 on behalf of our clients due to bank, loan servicer, and debt collector violations. Contact us for a free consultation to see how we may be able to help you.