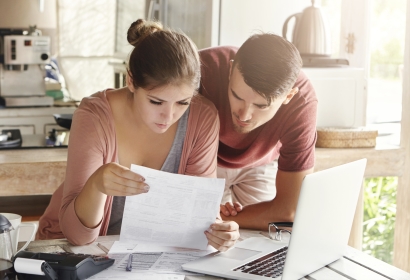 When you have debts that you can no longer afford to pay, sometimes the best option for improving your financial situation is bankruptcy. Although many people are hesitant about filing for bankruptcy, the truth is that there is no reason to be ashamed or embarrassed about doing so. A bankruptcy attorney on your side can make you feel more confident about your choice to file for bankruptcy.
The purpose of bankruptcy, a right afforded by the U.S. Constitution, is to allow businesses and individuals who are struggling financially to receive a "clean slate" and live debt-free. Bankruptcy law is incredibly complex. As a result, filing for bankruptcy can be a daunting process. For decades, the Florida bankruptcy attorneys at Loan Lawyers have been helping individuals and businesses pursue bankruptcy, in order to obtain a fresh start and save the assets and property that are most important to them.
Contact a bankruptcy attorney at Loan Lawyers in Ft. Lauderdale, FL for a free and confidential review of your financial situation. We can provide advice about your best legal and financial options. Reach our experienced Fort Lauderdale bankruptcy lawyers at (954) 807-1361.
Fort Lauderdale, FL Bankruptcy Attorney Explains the U.S. Bankruptcy Code
The Bankruptcy Code is organized into several chapters, each of which provides different kinds of bankruptcy for various types of debtors. A Florida bankruptcy attorney can help you discover exactly which option will work for your situation.
The most commonly used chapters of the Bankruptcy Code are:
Chapter 7, which is a liquidation bankruptcy, used by any debtor who wishes to liquidate – or sell off – their assets, generating cash to pay off debts. A business that undergoes Chapter 7 liquidation typically ceases operations upon entering bankruptcy.
Chapter 11, which allows a business to undergo a reorganization of its operations and finances while still continuing its day-to-day operations.
Chapter 13, which is the reorganization process available to individuals.
Other chapters of the Code provide avenues of bankruptcy to specific types of debtors, such as farm owners or municipalities.