FORT LAUDERDALE FORECLOSE DEFENSE LAWYERS
TOUGH FORECLOSURE DEFENSE ATTORNEYS SERVING MIAMI & FORT LAUDERDALE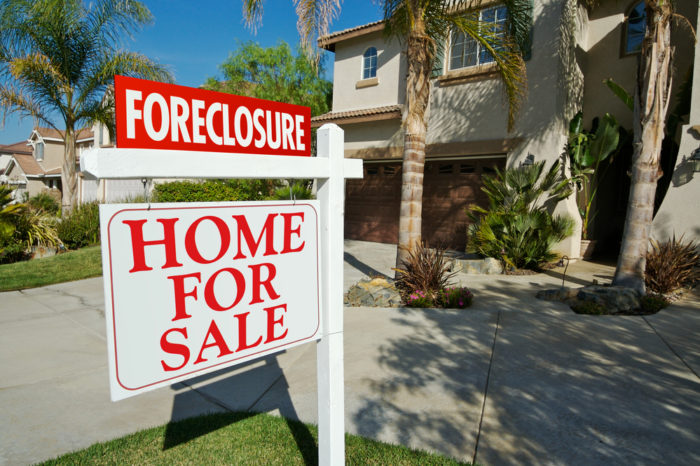 There are a vast number of reasons for home foreclosures in Florida. No matter what caused your financial difficulty and inability to pay your mortgage, you should take aggressive action with the help of our legal team. Whether you are expecting foreclosure actions or you are already in the midst of this legal action, you can trust our Fort Lauderdale foreclosure attorneys to remain at your side.
START YOUR FREE CASE EVALUATION!
Our firm is prepared to help you navigate the foreclosure case if you are at risk of losing your home due to foreclosure. Contact our foreclosure lawyers who serve Fort Lauderdale and South Florida clients. We can work hard to protect your home, which is likely your biggest investment. During a free case evaluation, we can assess all available options that could serve as possible defenses for your case. In addition, we can help you through the defense process to maximize your chance of obtaining a successful outcome.
Contact us today to receive your free case evaluation!
POSSIBLE DEFENSES TO FORECLOSURE IN SOUTH FLORIDA
Florida is a judicial foreclosure state which means that foreclosures are required to go through court. You will have the right to present objections to the foreclosure to a judge who can review your case. There are specific reasons that you may be able to delay or stop foreclosure.
Defenses to foreclosure can be pursued in the following situations:
If the foreclosing party brought the foreclosure based on false information
If the foreclosing party did not follow state procedural requirements
If the foreclosing party is not legally entitled to bring a foreclosure action
If the person who signs the affidavits did not personally have knowledge of the information within the documents
If the notary public who attests to the validity of a signature did not follow specific regulations
If Mortgage Electronic Registration Systems is involved in the chain of title and the state's recording or assignment laws were violated
If the original lender engaged in unfair lending practice through fraudulent behavior
WHY CHOSE LOAN LAWYERS TO FIGHT YOUR FORECLOSURE?
We take cases to trial and fight to win. Loan Lawyers has taken over 100 cases to trial and we fight to win for our clients! The bank knows that when Loan Lawyers takes a case they are in for a fight, and even if the cases don't make it to trial, by aggressively litigating our clients' cases, we gained tremendous bargaining power against the banks resulting in over $20 million in principal reductions for our clients. Additionally, by hiring a law firm that fights to win and takes the bank to task making them prove every element of their case, you may be able to live in your house for years without paying your mortgage, continue renting out your investment property, or have your foreclosure completely thrown out of court.
We are local South Florida attorneys. Many foreclosure defense attorneys are part of national or state wide conglomerates that have a local 'satellite' office in South Florida, meaning when you want to reach them or have a face to face meeting with the lawyer, you're often given the run around. When you call Loan Lawyers for a free consultation, you will meet with an actual attorney that will sit with you and go over your case as well as help you understand the unique approach we will take to help fight for your rights based on your individual needs. We are here to help and are personally available for our clients. At Loan Lawyers, we treat our clients' homes as if they were our own families.
Our results speak for themselves. We have saved thousands of homes in the South Florida community and recovered millions of dollars for our clients as a result of bank fraud and negligence.
All we do is fight for the rights of homeowners and consumers. Our practice is limited to helping consumers and homeowners in debt. We often employ a multitude of unique legal strategies alongside of foreclosure defense to maximize our clients' results. Because all we do is handle debt-related issues, we are in a unique position to make sure that we put our clients' needs first and give them the right legal solution for their foreclosure situation.
Because a good night's sleep is priceless. Being served with a foreclosure lawsuit is one of the most stressful things that a homeowner can face. People have worked hard to be able to purchase their homes and when falling into financial hardship, they need someone they can turn to and trust.
When Loan Lawyers takes on a case, we make sure that a homeowner's worst nightmare will never happen. People fear that one day they will come home and their locks will be changed and they will be thrown out of their homes, Loan Lawyers works to prevent such a thing from happening to any of our clients, and with the thousands of South Florida homeowners that we have helped, we are proud to say that it never has.
At Loan Lawyers we keep our clients abreast of every step of the foreclosure process and even in the unlikely event that we cannot beat the bank at trial or get our clients into a loan modification that they can afford, we are here to help strategize and guide them by providing other legal options that may be able to save their home or in the alternative assist with financial assistance and the time they need to consider relocation alternatives.