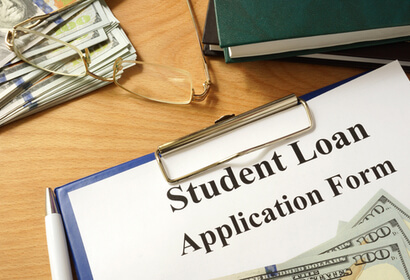 Speak With a Fort Lauderdale Student Loan Lawyer!
When it comes to student loans, borrowers are granted numerous protections by the Higher Education Act (HEA). Perhaps the most powerful of these protections is the ability to discharge, or completely remove, a student loan debt. While the circumstances that would qualify you to discharge a loan are rare, these protections could prevent you from being saddled with an immense financial burden for years to come. If you think you qualify for a student loan discharge, you should speak to a student loan attorney as soon as possible.
The skilled Fort Lauderdale student loan attorneys at Loan Lawyers has helped more than 5,000 clients pursue their best interests and regain their financial independence, and they can help you too! With more than 100 years of combined experience, our team can put the laws and programs to work to protect you and your rights when you are struggling under financial debt, including debt from student loans. We believe that everyone who pursues an education should not have to suffer from the monetary costs for the rest of their life in order to do so, and we work with each of our clients to develop a personalized and unique strategy to help them obtain the outcome they are seeking.
Find out if you can discharge all or part of your student loans today! Call Loan Lawyers at (844) 344-4813 to request a free consultation and learn about your student loan debt options.
When Can You Discharge Your Student Loans?
Student loan debts are different from many other types of debt in that they usually cannot be discharged through traditional means. Even declaring bankruptcy, which can discharge any other unsecured debt like credit cards or auto loans, usually cannot discharge student loans, making them a difficult obstacle to overcome. When it comes to student loans, discharge becomes an option most often when the debt is no longer justified for one of several reasons, such as inability to complete the education.
You may qualify to discharge your student loans in these situations:
Disqualifying status: In order to qualify to obtain a student loan, the educational institution you wish to attend must certify that you meet certain legal requirements. If you are ineligible for employment in your state of residence or for an occupation in the field in which you have chosen to study, you could have your loan discharged. This places the onus on lenders to make sure that those they issue loans to meet all legal criteria. Other factors such as age, physical condition, and criminal record could also lead to a loan discharge as well, but the details are very specific. You should speak to an attorney to find out more.
Identity theft: If someone else used your identity to apply for and obtain a student loan, odds are they likely took off with the funds and left you with thousands of dollars in debt that you never actually obtained yourself. In these instances, a lawyer can help you certify that you did not obtain the loan, you did not authorize the loan, you did not benefit from the loan, or you had no knowledge of the loan being taken. If you can show this as well as show a verdict or judgement that demonstrates you were the victim of identity theft, your debt could be discharged, freeing you from the financial obligation.
School closure: Some for-profit educational institutions are run like businesses, and businesses can close for numerous reasons. If you were unable to complete your educational program at one of these private, for-profit institutions when it closed, you could be eligible to have your loan discharged.
Unpaid refunds: If your education institution owes you a refund and they fail to pay it, you could have all or part of your loan discharged instead to make up for it.
Permanent total disability: If you are permanently and totally disabled and lose your ability to work, you could potentially have your loan discharged. Once you are declared permanently and totally disabled and have your loan discharged, your status will be monitored for up to three additional years. If your status changes and you are able to return to gainful employment, your loan will be reinstated.
Our team is standing by to help you! Contact Loan Lawyers now to learn more about whether or not you may be eligible to discharge your student loans.