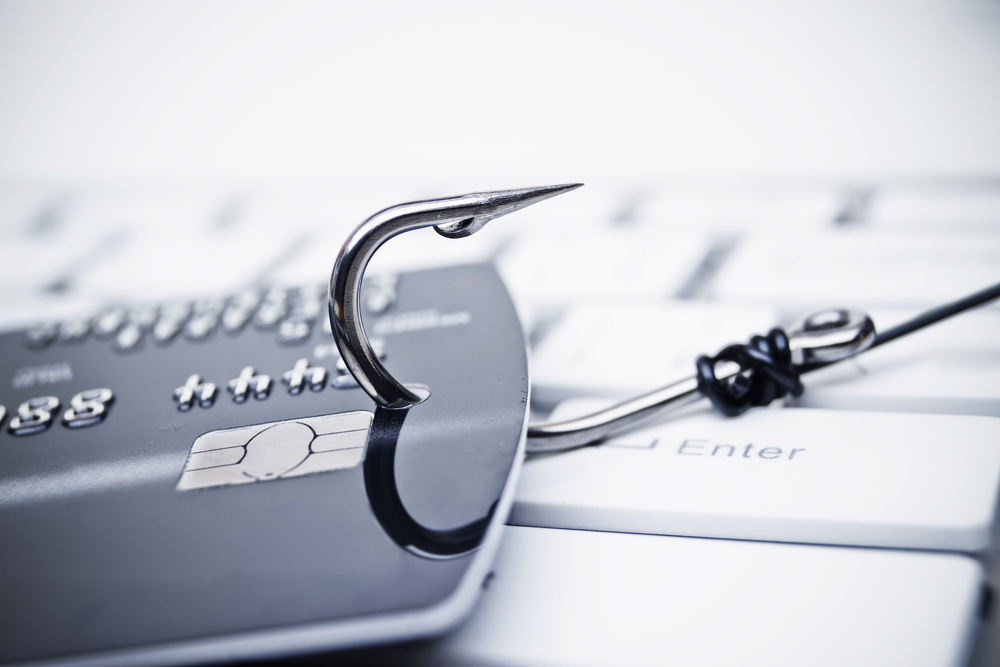 Loan Lawyers, LLC is licensed to practice law in the state of Florida. If you have a legal matter that you would like to discuss and you are NOT located in Florida, please contact your state's Bar Association to get the information of a lawyer that can assist you in your home state. Thank you.
Imagine that the worst has happened. You try to use your credit card only to find it is maxed out with bogus charges for purchases you did not make. Or, perhaps you go to an ATM to pull out some money, knowing there's quite a bit of it in your account. Only, the machine tells you all the funds have been withdrawn. In either case, you've been the victim of fraud.
So, you take all the right steps and notify the authorities and the bank in an attempt to get your money back and perhaps even find the criminal who stole from you. Unfortunately, they say there's nothing they can do. You're going to be held liable for those charges. You're frustrated and angry, and may even think about suing the bank. Is this a possibility? It will depend on your situation, but there are other steps you can take.
Getting Your Money Back After a Debit Card Scam
If the money was stolen off of your debit card by use of a skimming machine or another fraudulent act, you may be able to get some or all of your money back.
How much you receive will depend on when you report the funds missing. Victims of debit card fraud are responsible for the following:
None of the missing funds if the loss is reported immediately and the card has not been used,
Up to $50 if you notify the bank within 48 hours of the fraud,
Up to $500 if you notify the bank between 48 hours and 60 days of the fraud
All of the fraudulent charges if the bank isn't notified for 60 days after the fraud.
If the card hasn't been used yet, you will likely not even know about the fraud to report it. However, as soon as you suspect something is amiss, you need to report it to the bank to recover as much of the money as possible.
Getting Your Money Back After a Credit Card Scam
Getting your money back after your credit card has been defrauded is a little more straightforward. Credit cards typically offer much more protection because they are highly regulated through the Fair Credit Billing Act. This Act limits your liability for fraudulent charges to just $50. If you report the fraud right away, typically within 30 days, most banks will even waive the $50 liability threshold.
Can You Sue the Bank if They Don't Return the Charges?
Hopefully, if you've been a victim of fraud, the bank will comply with the law and not hold you liable for the fraudulent charges if you've reported on time and taken the appropriate steps. Unfortunately, banks are a business and are sometimes more interested in holding onto their own profits than doing what's right for their customers. So, if you've been a victim of fraud and the bank does not cooperate, can you sue them?
In most cases, the answer is, sadly, no. At least, not at first. Your first step should be to determine why the bank is holding you liable for the charges. Did you fail to take reasonable care to protect your identity and your account? This can work as an exception to the bank's zero-liability policy. For example, if you were in a coffee shop and left your computer open with your banking information pulled up while you walked away from the table, this could be considered negligence on your part. In that instance, the bank may have a valid case for holding you liable for the charges.
Additionally, if the bank believes that you were part of the scheme and simply want to make purchases and not be held liable for them, this could also serve as a valid reason for holding you liable for any charges. For example, if your information was stolen off of your computer, the bank may believe that you were involved in the scheme. They may think that someone else stole the information, but that you were in on it as a way for both of you to commit fraud and receive additional funds.
If the bank believes that you committed fraud yourself, or that you were negligent, it's important to understand that the burden of proof lies with them. If they want to hold you liable for the fraudulent charges, they must prove that you were either negligent or that you committed fraud. You do not have to prove that you did neither of those things.
How to Hold a Bank Responsible
Holding a bank responsible for forgiving fraudulent charges seems like an enormous task. Banks aren't only a business; after all, they're one of the biggest businesses, and going up against them can be intimidating for anyone. However, you can take action.
First, you should file a report with the police, and possibly even the FBI, depending on the amount of fraudulent charges you are left with. This will start the process of finding out who has your information and is using it fraudulently. It can also help if the fraudster steals your entire identity, as you would have already reported it.
To ensure the bank doesn't hold you liable for the fraudulent charges, you can file a complaint with one of two agencies. The first is the Consumer Financial Protection Bureau, while the second is the Federal Trade Commission. Before filing a complaint with either of these agencies, it's best to speak to an attorney who has experience defending against debt and that can help you through the process.
Call Our Florida Debt Defense Lawyers Today
Dealing with your own debt is hard enough. You shouldn't have to deal with a debt that someone else incurred in your name, too. If you've been the victim of fraud, particularly if the bank is holding you liable for those charges, call our Fort Lauderdale debt defense lawyers today. At Loan Lawyers, we know the responsibility that banks have to uphold your rights and to not hold you responsible for fraudulent charges. Call us today at (954) 523-HELP (4357) to schedule your free consultation so we can get started on your case.
Loan Lawyers has helped over 5,000 South Florida homeowners and consumers with their debt problems, we have saved over 2,000 homes from foreclosure, eliminated more than $100,000,000 in mortgage principal and consumer debt, and have recovered over $10,000,000 on behalf of our clients due to bank, loan servicer, and debt collector violations. Contact us for a free consultation and find out more about our money-back guarantee on credit card debt buyer lawsuits, and how we may be able to help you.
People also ask:
Can you sue a credit card company for false charges?
Can I sue a bank for holding my money?
Suing a bank for negligence
Can I sue my bank for their mistake?
Chime bank lawsuit
Bank won't refund fraud
Can you sue the bank for negligence?
Suing your bank for negligence
Sue your bank