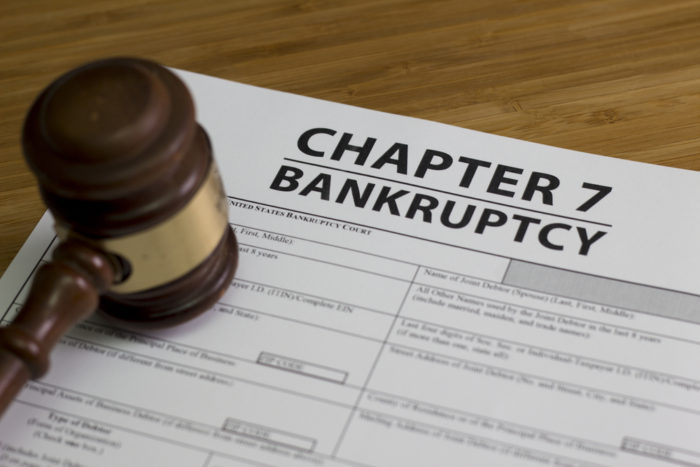 While debt can be managed, sometimes it can get out of control. If you are in this boat and owe an immense amount of debt that you are struggling to pay off in your current situation, then you should consider other relief options.
A viable option that should be considered when trying to take back control of your finances is bankruptcy. Life is unpredictable and many things happen that cannot be foreseen, where large amounts of funds are required – ultimately leading to massive debt. Even just earning low wages, but having high demands in personal lives can lead to large amounts of credit card debt for people. No matter what it is, Loan Lawyers is here to help individuals throughout the South Florida region file for bankruptcy and become financially stable again.
Loan Lawyers' Bankruptcy Lawyers in Miami Gardens Can Guide You
We know bankruptcy can be thought of in a negative way due to the wrong assumptions out there; however, it is actually a right and a way for U.S. citizens to have a second chance at dealing with their financial burdens.
Our bankruptcy attorneys in Miami Gardens can help guide you through the bankruptcy process and have years of experience in all chapters of bankruptcy.
Bankruptcy Services
Who Can File? Individuals, partners, or corporations that have small incomes, but large debts
How Does it Work? First, you take and pass a Means Test (compares income vs. debt), then you will sell any nonexempt assets to pay back creditors. By doing this, the rest of your debt is dismissed. Usually, most valuables are able to be kept, such as homes and cars.
Who Can File? Individuals who have more of an ability to pay back their debts; Also called "Reorganization Bankruptcy"
How Does it Work? Individuals go to court and receive a revised payment plan that usually lasts anywhere from 3 to 5 years to repay their debt. However, other actions can occur such as reduced overall debt or lower monthly payments.
Who Can File? Small business owners or individuals with high incomes and substantial debt
How Does it Work? Usually a plan of reorganization to help keep business alive and repay debts over time
Loan Lawyers is here to help determine the best chapter for you to file under based on your financial picture and needs. We do this by thoroughly looking over your finances and recommending the chapter that best fits your situation.
Contact Us Today For Help
With over 100 years of combined experience in South Florida with helping individuals overcome their financial issues, Loan Lawyers has proven that we are the right team for the job. Bankruptcy can be an intimidating process, and that is why our experienced attorneys are here to help get you through the entire process and back on your feet.
If you're looking for reliable, experienced Miami Gardens bankruptcy attorneys, contact us today.
Miami Gardens, Florida
Miami Gardens is a city in north-central Miami-Dade County, Florida, United States. It is 16 miles north of Downtown Miami and its boundaries stretch from I-95 and NE 2nd Avenue on the east to NW 47th and NW 57th Avenues on the west, and from the Broward County line on the north to 151st Street on the south.[5] The city name comes from one of the major roadways through the area, Miami Gardens Drive. According the US Census Bureau, the city had a population of 110,001 as of 2019, and it is Florida's largest city with a majority African American population.[6] It is a principal city of the Miami metropolitan area, which was home to an estimated 6,012,331 people in 2015.