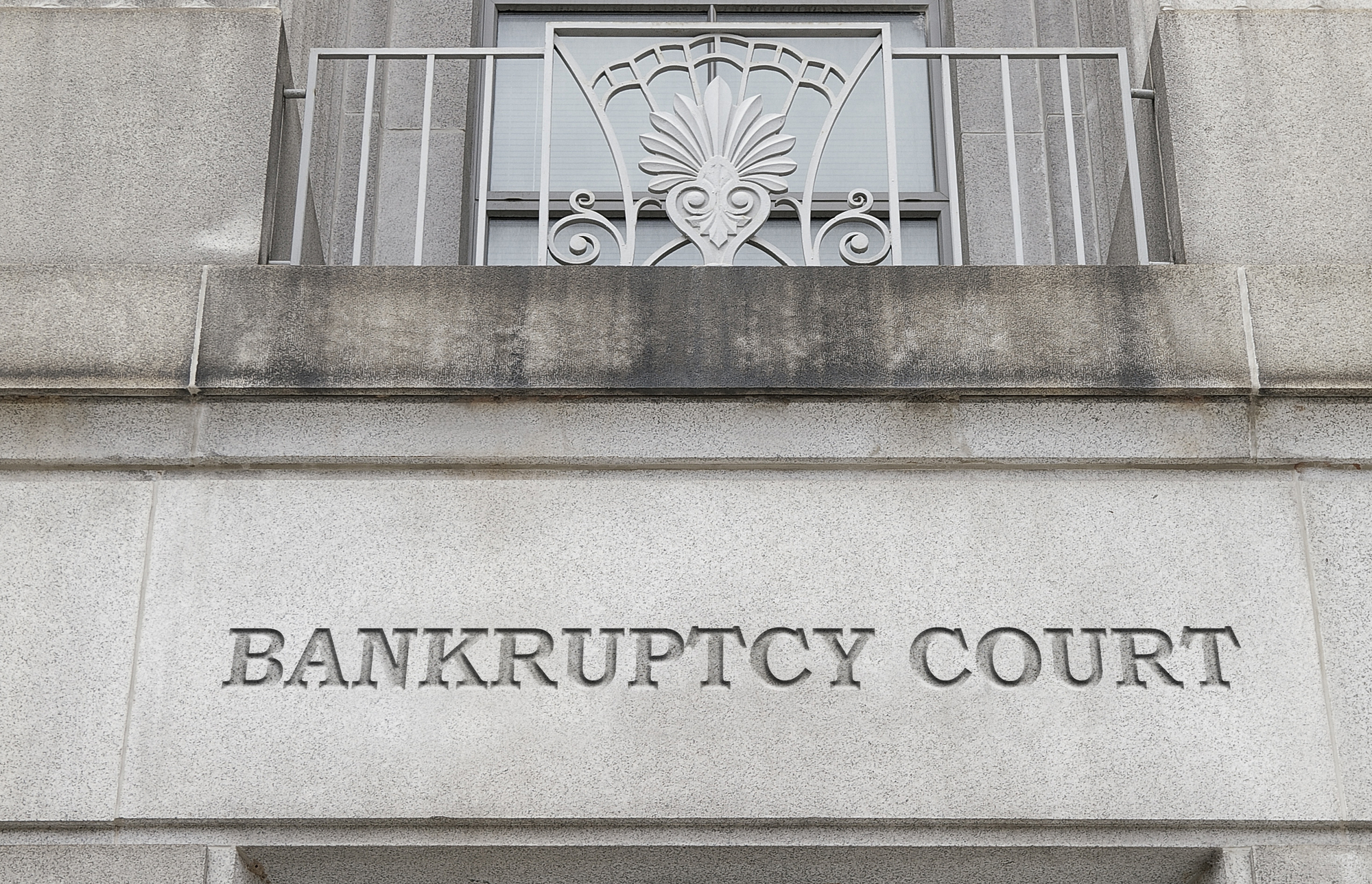 Many people considering filing for Chapter 7 bankruptcy when they are drowning in debt. After filing for Chapter 7, a person's property is sold off to repay their debts. Even if a person doesn't have property to sell to pay off the debt, their debts may still be discharged or canceled if their bankruptcy case is successful. However, before you file, you should know if you're going to end up qualifying. To determine that, you can check the following five tests and consider whether you will pass them.
1. The Bankruptcy Means Test
The bankruptcy means test determines whether or not you have the means to pay for your monthly expenses. If you have the means to pay your daily living costs, you will likely not qualify for Chapter 7 bankruptcy. During the means test, the court will determine if your income is greater than the median family income for a family the same size as yours.
You'll need to go through the means test if over half of your debt is due to consumer purchases rather than business, tax, or debts that are incurred from an accident that resulted in injuries to another person. If your income does exceed the average for a similarly-sized family, you may not qualify for Chapter 7 bankruptcy.
2. Who Are You Filing For?
There are only certain people that can file for Chapter 7 bankruptcy. These include:
Single individuals
Individuals who are married, but are filing together with their spouse
Sole proprietors who are personally liable for some of their business' debts
Individuals who have formed a business partnership with another person that is not a spouse, and are personally liable for some of the business' debts
It is not possible to file for bankruptcy on behalf of a corporation, partnership, or LLC. These bankruptcies require a business Chapter 7 bankruptcy, and not a consumer Chapter 7 bankruptcy.
3. Past Bankruptcies
Although the law is designed to help people out when they are suffering from an immense amount of debt, it also wants to prevent people from constantly running up debt just to discharge it. To prevent this from happening, you can't always file for bankruptcy if you've had debt discharged in the past. If you have had debt discharged through a Chapter 7 bankruptcy in the past, you cannot file again for another eight years. If you've had debts discharged through a Chapter 13 bankruptcy, you can't file for another six years.
It's important to understand that when determining the dates that you can file for bankruptcy again, you should use the date the bankruptcy was filed, not the date the debt was discharged. This can make a big difference because if issues didn't come up with the first bankruptcy, it could still mean a difference of four months. On the other hand, if the first bankruptcy did have certain complications, it could mean a difference of six months, or maybe even a year.
4. Past Bankruptcy Dismissals
Not only can you not have had any debt discharged recently before filing for bankruptcy again, but you also couldn't have had a bankruptcy case dismissed recently. This is meant to also prevent people from applying for bankruptcy time and time again. If you've had a bankruptcy dismissed within 180 days, you cannot file for bankruptcy.
However, the reason for the dismissal also matters. The only time you cannot file for bankruptcy again within 180 days is if you made a fraudulent bankruptcy filing or engaged in other abuse of the bankruptcy system. Also, if you requested a dismissal after a creditor requested that an automatic stay was lifted, you also cannot file for bankruptcy again within 180 days.
5. You've Gone Through Credit Counseling
Again, the law doesn't want people filing for bankruptcy only to incur more debt and file for bankruptcy again. It's for this reason that it doesn't allow people to file for bankruptcy within a certain time of previous filings. Along these same lines, the law also requires people to go through credit counseling when they have filed for bankruptcy. The hope is that people will learn how to better manage their debt, and how not to incur more of it. To file for bankruptcy, everyone has to go through this credit counseling.
This counseling does not have to be completed upon filing for bankruptcy. However, it must be done 180 days before your debt is discharged through bankruptcy.
The credit counseling will involve taking a course on finances that is typically two hours long. Some non-profit agencies offer these courses for free, while others will charge a fee for the course. However, you don't necessarily have to pay to take the counseling, or at least not pay a lot. If you can't afford the price of this counseling, agencies should be able to offer these for free, or for an affordable price.
This counseling is mandatory, but also made to be quite convenient. You can take them online and they're even available in both English and Spanish. If you don't take the recommended credit counseling, your bankruptcy case will be dismissed.
Need Help Qualifying for Bankruptcy? Call Our Florida Bankruptcy Attorneys
Filing for bankruptcy can prove to be the answer for individuals when they are suffering from a great deal of debt. However, it's not available for everyone. Before you can determine if you may qualify, you have to figure out if you'll pass the above five tests. A Fort Lauderdale bankruptcy attorney can determine if you'll pass these tests and other measures that will qualify you for, or disqualify you from, filing for bankruptcy.
At Loan Lawyers, we can review your case and help you determine if you qualify for Chapter 7 bankruptcy. If you do, we'll walk you through the entire process and give you the best chance of a positive outcome. Call us today at (954) 523-HELP (4357) for your free consultation to learn more about how we can help.
Loan Lawyers has helped over 5,000 South Florida homeowners and consumers with their debt problems, we have saved over 2,000 homes from foreclosure, eliminated more than $100,000,000 in mortgage principal and consumer debt, and have recovered over $10,000,000 on behalf of our clients due to bank, loan servicer, and debt collector violations. Contact us for a free consultation to see how we may be able to help you.