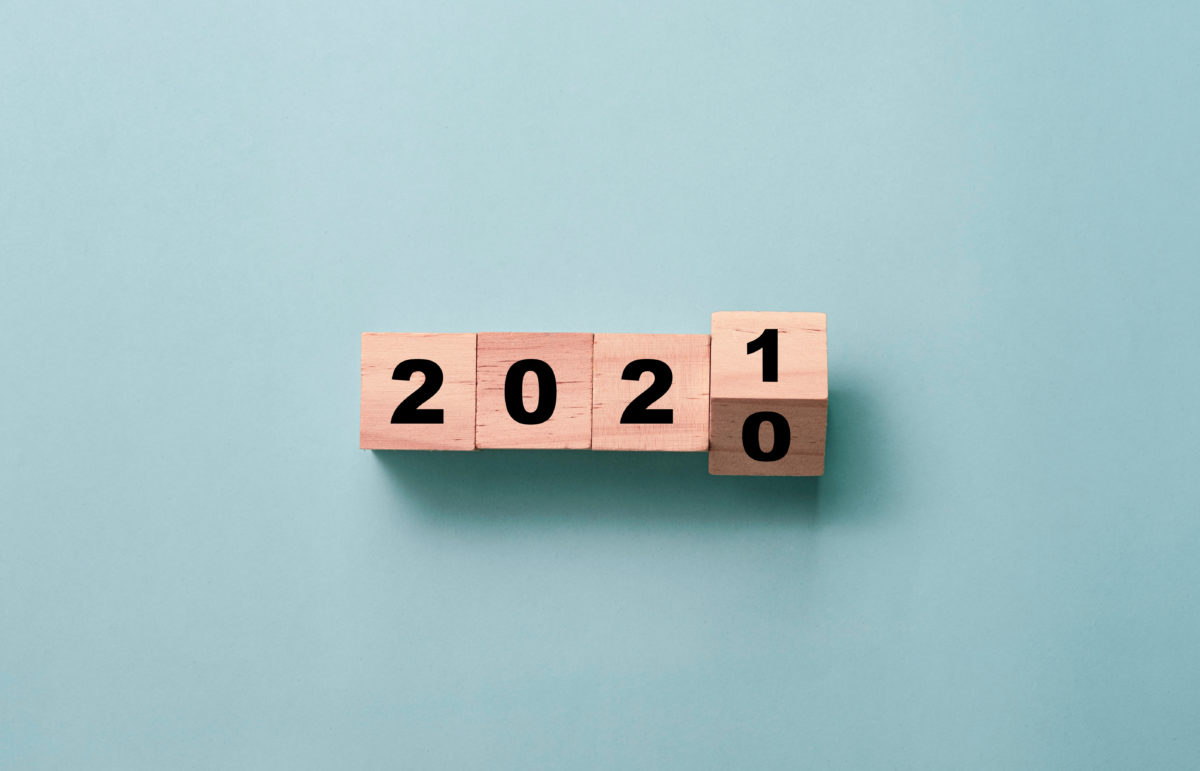 New Year's Eve has come and gone and although 2021 is going to look a little different, there is one thing that is likely going to remain the same. People are going to make New Year's resolutions and just like every other year, millions of people are probably going to make getting out of debt one of theirs.
Getting out of debt is always important, but it may be even more so in the coming year. Throughout the pandemic, consumers have been relying on their credit cards as they face job loss and economic downfall. With news of a vaccine on the horizon, hopefully, 2021 will be a much better year for the economy and households throughout the country. The following 10 tips to help you get out of debt could help you make it even better.
Obtain a Copy of Your Credit Report
Too many people are terrified to look at their credit report, and that is understandable. No one wants to face their debt head-on and seeing just how much debt you owe in a glance is overwhelming. However, you cannot fix a situation unless you know where you stand. You are allowed one free credit report a year from TransUnion and Equifax, so this is the first step you must take. While they will not show you your credit score, they will outline your credit history so you can gain a general understanding of where you stand.
Fix Errors on Your Credit Report
If you are like most individuals, you may assume that everything on your credit report is correct. It is very common though, for lenders and the credit reporting bureaus to make a mistake that can significantly impact your credit history and your credit score. Go through your credit report carefully and thoroughly. Look for debt that is not yours, or debt that you have already paid. Sometimes, correcting these mistakes is as simple as calling the lender. Other times, analyzing your credit report might reveal larger issues, such as identity theft.
Register with Credit Monitoring Service
It is important to obtain free yearly copies of your credit report. You should register with a credit monitoring service.
Many online services are available that you can register with, and many banks are also offering a free monthly credit score check within their apps. Although you will not be able to view your full report, you will see when your credit score drops, which could provide you with a reason to investigate further and clear up the issue.
Obtain a Credit Product
It may seem counterintuitive to obtain credit while you are trying to get out of debt. However, just because you have credit does not mean that you have to use it, particularly excessively. Obtaining a credit product and using it wisely is a great way to improve your credit score. If you are concerned about getting further into debt, you can choose a secured credit product which will still improve your credit while making sure you do not get in over your head.
Limit How Much You Use Credit
Having credit can greatly help you increase your credit score, but not if you use it too much and fall further into debt. Decide in advance what you will use your credit card for that month, whether it is groceries or gas for your car. Unless you are purchasing those items, leave the credit card at home and try to pay in cash whenever you can.
Stop Spending
This seems obvious, but spending less is crucial when you want to get out of debt. Whether it is your daily cup of coffee or the lunch you purchase several times a week, find areas where you can stop spending and stick to it. Your future financial security is much more important than instant gratification.
Start Saving
When you stop spending, you free up some of your funds. You should take them and place them into a high-interest savings account. Whenever you have extra cash, place it into the savings account and watch it grow. You can use it as an emergency fund, or use it to pay down your debt.
Pay Automatically
It is easy to set up automatic payments for your utilities and other types of debt. When you are late with payments, the late fees and interest start to add up. If you set up automatic payments, you can save this money so you have more money to put towards the actual debt.
Pay As Much As You Can
It is tempting to see the minimum payment and become hopeful that is all you need to pay. Paying only the minimum payment on debt though, does very little to pay down the initial balance. Pay as much as you can realistically so you chip away at the initial loan and the accumulated interest.
Transfer to Low-Interest Credit
Many people have a high-interest credit card and think they are simply stuck with it. That is not true. It may be possible for you to transfer your balance to a low-interest credit product, so you can repay the debt faster and for less than what you are paying now. Compare different credit products and their interest rates and then contact the creditor to determine if you are eligible to transfer your balance.
Our Debt Defense Attorneys in Florida Can Help When Collectors Take Action
Everyone wants to get out of debt, but it is not always easy. If you are suffering from debt and a collector has taken legal action against you, do not hesitate to call our Florida debt defense attorneys today. At Loan Lawyers, we know how to defend against these lawsuits so your assets do not get seized and your rights are always protected. Call us today at (954) 807-1361 or contact us online to schedule a free consultation with one of our knowledgeable attorneys.
Loan Lawyers has helped over 5,000 South Florida homeowners and consumers with their debt problems, we have saved over 2,000 homes from foreclosure, eliminated more than $100,000,000 in mortgage principal and consumer debt, and have recovered over $10,000,000 on behalf of our clients due to bank, loan servicer, and debt collector violations. Contact us for a free consultation and find out more about our money-back guarantee on credit card debt buyer lawsuits, and how we may be able to help you.