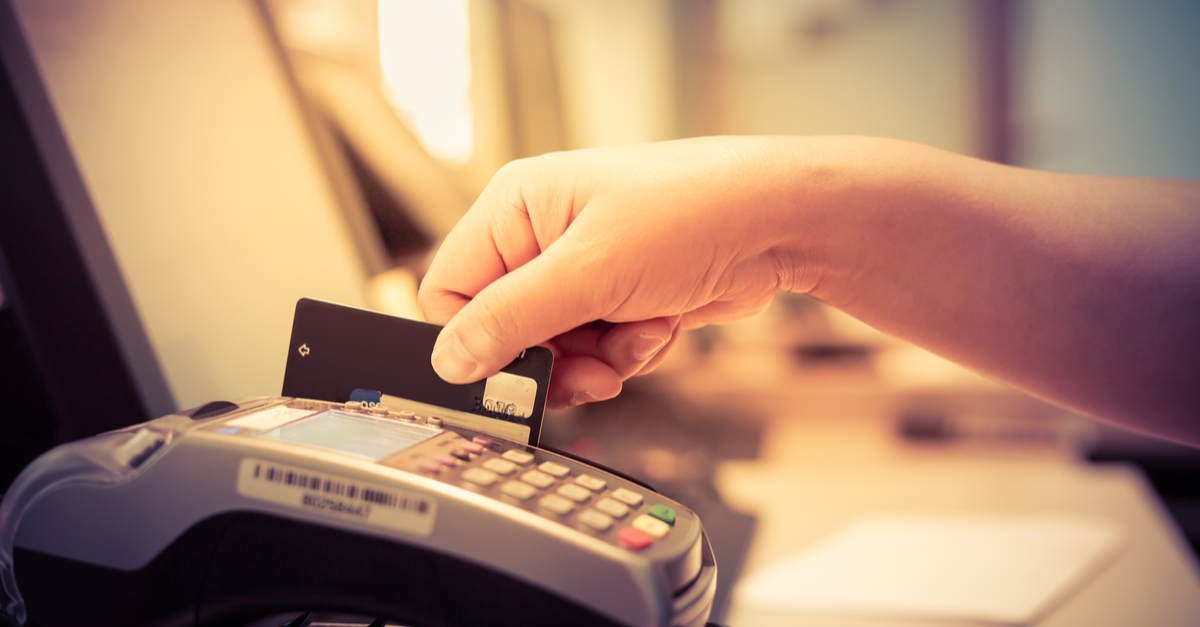 Credit cards are a large part of a person's financial life, and they can help individuals take control of their credit. Unfortunately, too many people do not use them properly and soon find themselves suffocating in debt. To avoid falling into financial hardship, anyone who owns and uses a credit card should know some important tips about how to use them wisely.
1. Choose Wisely
Consumers have a wide variety of choices today when it comes to the type of credit card they may select. Carefully consider whether you want one that has a low-interest rate, a zero-percent balance transfer rate, or travel rewards. Then find a card that meets your criteria.
2. Understand the Fine Print
Before even being approved for your card, you will likely receive the terms and conditions of the card. It is crucial to thoroughly read through this, as this document explains the pricing of your card and associated fees.
After being approved, the credit card issuer will also send you a contract, which is a much longer document that outlines the rules for using your card. You must read through this agreement as well, so you understand what obligations you are expected to meet.
3. Open Your Credit Card Statement
Your credit card company will send you a statement every month detailing what transactions you have made, your minimum monthly payment, and your overall balance. You may think that you already know all of this information and so, you do not open the statement. It is imperative that you do though, and that you read through it.
It may list charges you did not make or other errors that you can only correct if you know about them. Learning about them early is important so you are not paying for things that you shouldn't have to.
4. Understand the Fees
Credit cards come with many different types of fees attached to them. Some have an annual fee that charges you just for having the card. Others have balance transfer fees, which only apply to specific transactions.
It is crucial to understand what fees you are being charged and how much they cost, so you can reduce the amount you pay for your card.
5. Understand Your Rights
As a credit card holder, you have certain rights. For example, the date your payment is due must be the same date every month, and the credit card company must send you the statement at least 21 days before the payment is due.
If you do get behind on payments, the Florida Consumer Collection Practices Act and the federal Fair Debt Collection Practices Act prohibit certain behaviors by creditors. Both of these acts prohibit debt collectors from calling you at certain times of the day and limit the number of times they can contact you.
6. Repay As Much As You Can
Even though your credit card statement will only ask you to make a small minimum monthly payment, you should pay as much as you can. Ideally, you should pay off your entire balance in full each month. This way you can avoid paying interest on the remaining amount that still needs to be paid off.
When you cannot pay the entire balance off, you should try to pay as much as you can to avoid those interest charges and keep the cost of your card down.
7. Focus on One Card at a Time
If you have racked up debt on multiple credit cards, you may think that paying a little down on each one every month is the best way to get rid of your debt. This, however, is not true. Instead, any time you have extra money or want to pay off money on your credit cards, focus on just one at a time.
This will free up credit in case you need it in the future, and help you avoid interest charges on at least one card. When deciding which card to start with, choose the one that has the highest interest rate.
8. Avoid Cash Advances
Using your credit card to take out a cash advance is the most expensive type of credit card transaction you can make. The interest on that transaction will start accruing right away, so no matter when you pay it back, you will be further in debt. Always use your credit card to make purchases instead of using it to take out cash. It will save you money in the long run.
9. Do Not Carry Too Many Cards
Once you have too many credit cards, it will become impossible to manage them. You will have too many due dates to keep up with, and you may find that the payments are becoming unmanageable.
There is no set amount for how many credit cards are 'too many' for one person, as it varies with each person's financial situation. However, if you are finding that you are already having trouble managing multiple cards, it is a sign that you have too many.
10. Continue to Look for Better Deals
One of the biggest advantages of carrying a credit card is that it can increase your credit score, which may mean that over time you will qualify for a better deal.
Credit card companies are also releasing new credit cards all the time in order to offer better deals to customers and bring in more profits. You should always be looking for a credit card that will do more for you and potentially save you money, particularly as your credit score starts to improve.
A Florida Debt Defense Lawyer Can Help if a Creditor Takes Action
Debt collectors will only allow unpaid debt to go on for so long before they take legal action to recover it. If a debt collection company has taken legal action against you, it is important to know that there are defenses available. At Loan Lawyers, our Fort Lauderdale debt defense lawyers know what those defenses are and how to use them effectively to give you the best chance of a positive outcome. When a debt lawsuit has been filed against you, call us at (954) 523-4357 or contact us online to schedule a free consultation to learn more about how we can help.
For more information about credit card or debt defense click here to visit our website
Loan Lawyers has helped over 5,000 South Florida homeowners and consumers with their debt problems, we have saved over 2,000 homes from foreclosure, eliminated more than $100,000,000 in mortgage principal and consumer debt, and have recovered over $10,000,000 on behalf of our clients due to bank, loan servicer, and debt collector violations.  Contact us for a free consultation and find out more about our money back guarantee on credit card debt buyer lawsuits, and how we may be able to help you.