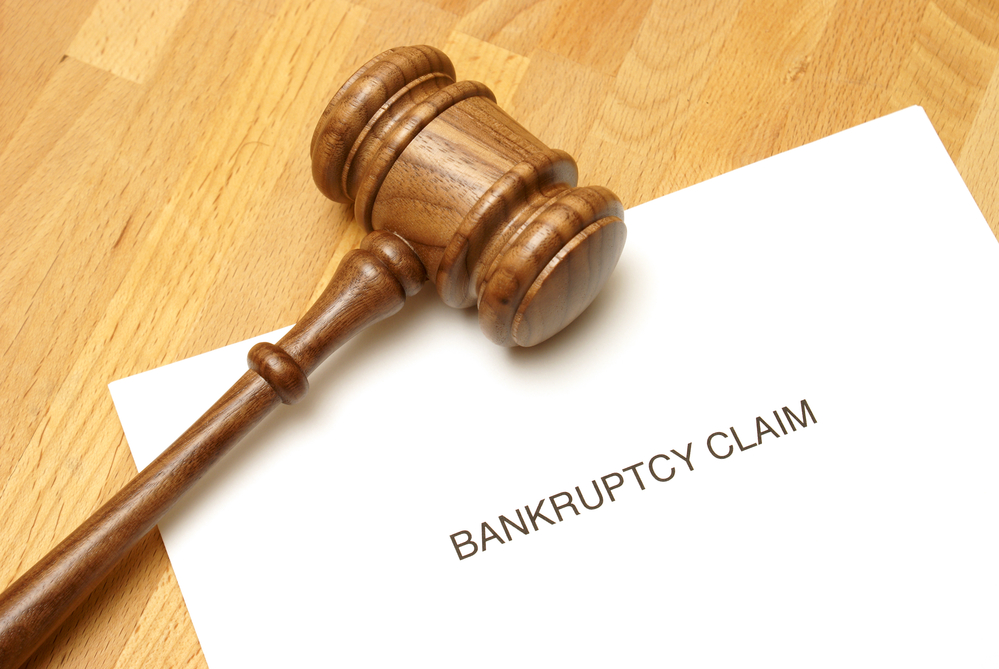 You have made the very difficult decision to file for bankruptcy. You're looking forward to taking back control of your life and your finances. So, why are you still receiving phone calls and letters from creditors? This is a discouraging situation. Unfortunately, it's one many find themselves in even after they believe their bankruptcy case is finalized and they are ready to move forward with their second chance. There are many reasons that creditors may still call after bankruptcy. Some of these may be legal, and some of them are not. It's important to know why a creditor is continuing to call so you can take the appropriate action.
Automatic Stays and Bankruptcy
As soon as you file for bankruptcy, most creditors are no longer allowed to contact you. They are not allowed to begin foreclosure proceedings, and they also cannot repossess collateral such as your car, or begin or continue on with a lawsuit. This is due to the fact that as soon you officially file for bankruptcy, an automatic stay goes into effect. This is an injunction that prohibits creditors from taking any further action until your bankruptcy case is final.
Unfortunately, not all creditors always stay up to date on your bankruptcy status. When this is the case, borrowers often ignore them, thinking that they will eventually stop. This, however, doesn't always happen. In fact, the creditors who continue to call after you file are likely the same ones who will never get the message at all. Even though you've taken steps to ensure you don't have to talk to them, you should tell them that you've filed for bankruptcy and, as such, you also have some protection from them.
The Discharge Injunction
After a judge grants a discharge of your debt, the automatic stay converts into a discharge injunction under 11 U.S. Code, section 524. Under this injunction, many creditors that you still owe debt to can no longer contact you in an effort to collect on it. However, there are many circumstances in which creditors will still try to take certain actions. They may pressure you into taking on more debt to replace the old one, continue to attempt to collect old debt, refuse to show the debt has been discharged on your credit report, or even begin foreclosure proceedings or file a lawsuit against you.
It's natural to think that these actions are illegal since you've filed for bankruptcy. However, the creditor may be well within their right to take this action, and it's crucial that you know whether or not that is the case.
Discharged or Dismissed?
After a person has filed for bankruptcy and the case is over, they sometimes automatically think their debt has been discharged, even when it hasn't. This mistake happens most often when a person files for bankruptcy without the help of a bankruptcy attorney. The mistake is made because after filing for bankruptcy, the debt is either discharged or the case is dismissed. The former of these means that most of the debt has been forgiven, or a repayment plan has been worked out in the case of Chapter 13. On the other hand, the latter of these two options means the case has essentially been thrown out by the courts and the debtor is back to square one.
There are many reasons why the courts may dismiss a bankruptcy case. The borrower may have not completed the official paperwork, or they may have failed to provide the trustee with the necessary tax information. If the debtor doesn't attend the meeting of the creditors or otherwise fails to cooperate with the trustee, the case will also likely be dismissed. When a bankruptcy case is dismissed for any of these reasons, or any other, it's as though the debtor never filed for bankruptcy at all. The automatic stay, and the protection provided within it, is removed and collectors can resume all collection efforts.
The Debt Wasn't Dischargeable
It's true that many debts can be discharged in a bankruptcy case. Unfortunately, this isn't true of all debts. Income taxes, child support, alimony, and student loans are just a few types of debt that are not discharged during bankruptcy. Even if your bankruptcy case has been finalized with an official discharge, creditors attempting to collect on these debts can still call you and take further legal action if the debt isn't repaid.
You Want to Keep Your Property
If you have filed for a Chapter 7 bankruptcy, your home loan and car loan can be discharged. If it is, however, the creditor has the right to repossess that property. If you want to keep your property, you sometimes still can even after your bankruptcy case is over. To do so, you will need to continue paying the debt and will probably need to pay off the balance that's overdue.
You Took on the Debt After Bankruptcy
Bankruptcy only protects you from repaying the debt you had taken on before filing. If you take on new debt after your bankruptcy case is finalized, debt collectors have every right to contact you and take legal action in an attempt to recover the debt. The best advice is to try and avoid taking on new debt as much as possible, at least for a short amount of time once your bankruptcy case is closed. This is your chance to get back on your feet and you don't want any new debt, or any creditors, holding you back from doing it.
Creditors Won't Stop Calling? Speak to Our Florida Bankruptcy Lawyers
If you have filed for bankruptcy but creditors are still harassing you and calling, you may have a right to take legal action against them. At Loan Lawyers, our Fort Lauderdale bankruptcy attorneys can help. We'll review your bankruptcy case, determine if the creditor has a right to continue with collection efforts and if not, put an end to it so you can move on with your life. Call us today at (954) 523-HELP (4357) to schedule your free consultation and get the help you need.
Loan Lawyers has helped over 5,000 South Florida homeowners and consumers with their debt problems, we have saved over 2,000 homes from foreclosure, eliminated more than $100,000,000 in mortgage principal and consumer debt, and have recovered over $10,000,000 on behalf of our clients due to bank, loan servicer, and debt collector violations. Contact us for a free consultation to see how we may be able to help you.
Related Posts: