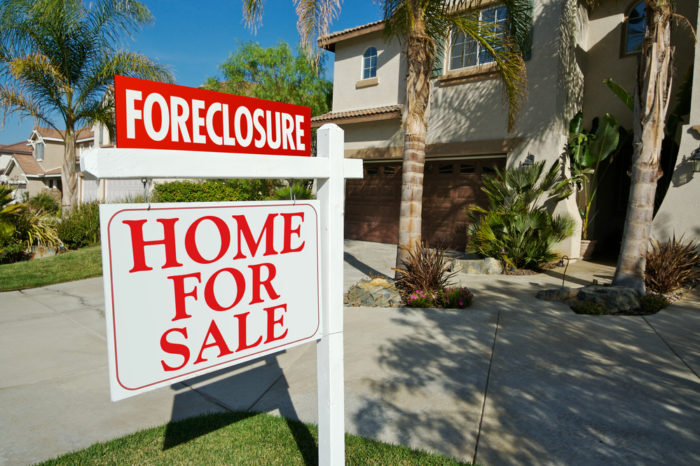 Coronavirus and COVID-19 have become household terms and many people talk about this virus several times a day. Another term people are talking a lot about today is forbearance. It is an unfortunate fact that COVID-19 has caused many people to lose their jobs, whether temporarily or permanently, and that has left them unable to pay their bills. For homeowners, the scariest bill that is going unpaid is their monthly mortgage bill, and people around Florida are becoming more and more concerned about foreclosure.
Homeowners need to understand that amid the COVID-19 pandemic, there are options – one of those is a possible forbearance. If you have never heard the term forbearance before, and you cannot pay your mortgage because of the crisis, it is now more important than ever before that you become familiar with the term.
What Is Mortgage Forbearance?
Mortgage forbearance is an agreement you enter into with your mortgage lender that allows you to temporarily lower your mortgage payments, or pause them for a short period of time. It is important to understand that a mortgage forbearance is not loan forgiveness. You must repay the missed payments at some point in the future.
Forbearance agreements are intended to help homeowners through difficult times. In many cases, this means in the event that a person has an extended illness or sudden job loss. Both of these situations apply to the COVID-19 outbreak, which is why the federal government has now offered borrowers with federally-backed mortgage forbearance periods for up to one year.
How Forbearance Agreements Work
If you are eligible for a forbearance, your mortgage lender will provide you with a document or package that outlines the terms of the agreement. Within these documents, you will find the amount of time the lender will pause or lower your payments, how and when you will repay the missed payments, and how the lender will report the missed payments to the credit bureaus.
You then have to apply for forbearance. The way in which you do this will depend on many factors, including the type of mortgage you have, the investor requirements on your loan, and your lender's own policies. There is no one-size-fits-all formula when it comes to the repayment schedule on forbearance agreements. One lender may allow homeowners to repay all of the missed payments in a lump sum at the end of the forbearance term, while another lender may extend the term of the loan and spread out the missed payments over the total balance of the loan.
If you were up to date with your mortgage payments prior to the emergency declaration, your lender may offer terms that are more flexible in your forbearance agreement. If you were already behind on your mortgage before the crisis hit, you may have to explore other options, such as a loan modification, before applying for a forbearance. The options you have available will depend on your mortgage lender.
Applying for a Forbearance During the COVID-19 Crisis
To apply for forbearance during the COVID-19 crisis, you must start by talking to your mortgage lender. In March, the Coronavirus Aid, Relief, and Economic Security (CARES) Act was signed into law. This piece of legislation has many features, including:
The right of a borrower to request a 180-day mortgage forbearance, and one 180-day extension;
Borrowers can have their late fees waived as part of the forbearance agreement;
Reporting late payments to credit bureaus is suspended; and
Payment options that are more affordable once the forbearance period is over
The CARES Act is applicable to homeowners who have federally-backed loans insured by the Federal Housing Administration (FHA), as well as loans owned by Fannie Mae and Freddie Mac, Department of Veterans Affairs loans, and USDA loans provided by the Department of Agriculture.
Typically, borrowers requesting a forbearance have to gather a lot of documentation to prove their hardship. During the COVID-19 crisis, you do not need to have as much documentation. If your hardship was caused by the crisis, you are not required to gather any documentation to prove that fact. You will have to provide an oral or written statement stating that you are experiencing financial difficulty due to the pandemic. You should also retain any layoff notice you received, pay stubs indicating how much you earned prior to the crisis, and medical bills, in case you still need help with your mortgage once the forbearance agreement ends.
The CARES Act provides that missing payments will not have an effect on your credit score; however, you must do whatever you can to continue making your mortgage payments until the forbearance agreement is in place. If you do not, your lender will likely report the late or missed payment to the credit bureaus, and that will negatively affect your credit score in the future.
During the forbearance period, and particularly once it has expired, it is important to request and review a copy of your credit report. If you have an applicable mortgage and entered into a forbearance agreement but the lender still reported your missed payments, there are steps you can take to remove the missed payments so your credit score is not affected by them.
Do You Need a Forbearance Agreement? Call Our Florida Foreclosure Defense Lawyers
The coronavirus crisis has impacted millions of homeowners throughout the country, and right here in Florida as well. Regardless of whether you are eligible for forbearance under the CARES Act, or you need to take a different route, our Fort Lauderdale foreclosure defense attorneys at Loan Lawyers are here to help. We can walk you through the forbearance agreement process, communicate with your lender to give you a better chance of securing this type of agreement, and help you obtain the mortgage help you need. Call us today at (954) 523-HELP (4357) or contact us online to schedule a free consultation with one of our knowledgeable attorneys today.
Loan Lawyers has helped over 5,000 South Florida homeowners and consumers with their debt problems, we have saved over 2,000 homes from foreclosure, eliminated more than $100,000,000 in mortgage principal and consumer debt, and have recovered over $10,000,000 on behalf of our clients due to bank, loan servicer, and debt collector violations.  Contact us for a free consultation to see how we may be able to help you.