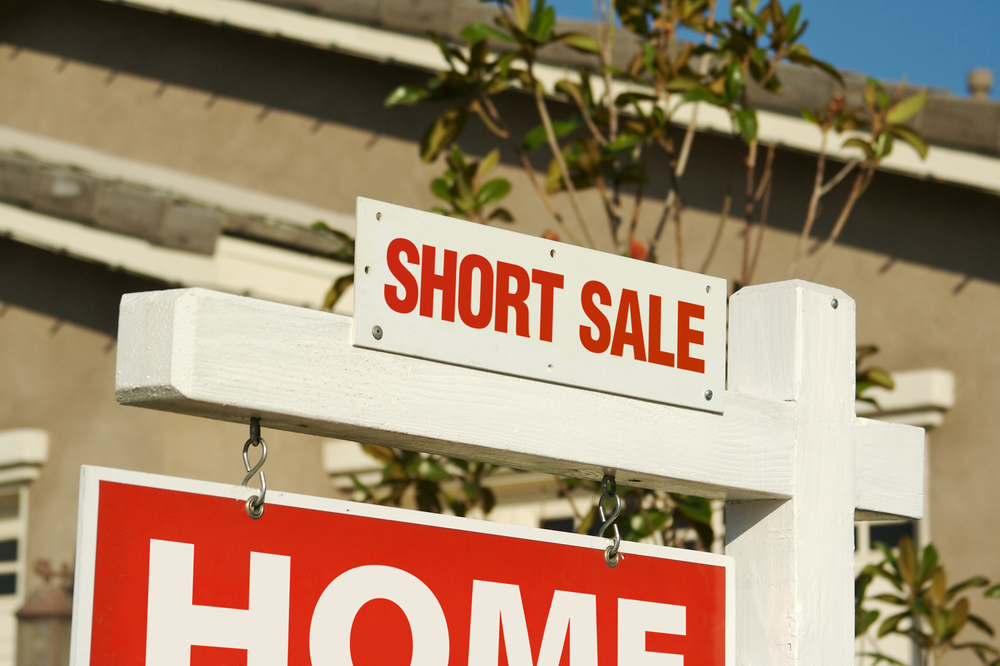 If you are facing foreclosure, you may be considering going through a short sale to stop the foreclosure from occurring. A short sale allows you to sell your home for less than what is left on the mortgage. These sales are more complicated than other real estate sales. You cannot simply place your home on the market and hope it sells. Instead, your lender must agree to the sale and, even if they do, there is a long and sometimes arduous process to follow. If you think a short sale is right for your situation, below are some of the steps you can expect to go through.
Obtain a Property Valuation Analysis
Your lender likely will not approve your short sale if there is enough equity in your home to sell it and allow the lender to break even. Due to this, you must obtain a property valuation analysis to find out the home's fair market value. If the value of the home is close to the outstanding balance on the loan, the lender will be more likely to approve the short sale.
Obtaining this analysis is also not enough. The lender will want proof of the value, so you will need to also obtain a comparative market analysis (CMA) or a broker's price opinion (BPO) from a real estate agent. Even with those documents, the lender may still request their own analysis.
Prepare a Hardship Letter
The lender will want more information than just what the value of the home is before they approve a short sale. They will also want to know why you cannot continue to make payments on the mortgage. As such, you will need to prepare a hardship letter detailing why you can no longer pay your loan. The letter must be compelling, convincing, and complete. The hardship you are experiencing should not be something that will be cleared up in the near future. It should entail something such as divorce, death of a spouse, or unemployment.
Ask the Lender for a Short Sale Application
Although this sounds like a simple step, it is not always. Lenders will not contact investors, possible buyers, or real estate agents until you tell them to. As such, you will need to get the approval of everyone involved before you ask the lender for an application. Then you can include the different consent letters within the package. The lender's loss mitigation department will then work with everyone involved in the process and convey the lender's terms if the short sale goes through.
If the lender does not give you an application right away, you must be persistent. Lenders do not generally like short sales, and they will likely not be eager to give you an application. Continue to contact them and ask for one and you will have a much better chance of actually receiving it.
Draft the Sales Contract
This is the time you must obtain a purchase agreement from a seller that outlines your agreement. The lender will have to approve or reject this. Along with this package, you should also include a section that states the sale is contingent on the lender's approval, a copy of the listing agreement, and proof of the buyer's ability to purchase the home, such as their financing letter. Sometimes, you will also need to include an arm's-length letter. This letter simply states that you and the seller do not know each other. The purpose of this letter is to ensure the lender that you are not selling the home to the seller for far less than what it is worth simply because you want to help them out.
Gather Everything for the Short Sale Package
Your short sale package is like a presentation to the lender about why you need a short sale. It is like your hardship letter but is much more detailed. You should include a detailed set of financial documents and data that back up your claims in your hardship letter. You should also include proof of any illness or death in the family. It is also quite useful to include the home's CMA, BPO, or appraisal to show that the home will not sell for more than the offer it currently has on it.
The Loss Mitigator Review
After you submit your short sale package, the lender's loss mitigator will review it. They will review those consent letters you sent in, and possibly talk to anyone that wrote one. They will also calculate their own numbers to ensure a short sale is the best option for the bank. The loss mitigator will likely obtain a title report to make sure there are no other liens on the property. This is going to be a slow process because, again, the lender does not want a short sale.
Negotiating the Sale
After the loss mitigator reviews your package, the lender will either reject the entire proposal, or they may reject it with contingencies you must correct before they will approve the sale. If the lender does approve the short sale, they will issue a preliminary settlement statement. This will outline the closing date, closing costs, and how much money is to be obtained by the sale.
After the home sells, you will not receive any of the funds; instead, these will go directly to the lender. If you still owe a balance on the loan, which many borrowers do, the bank may also take you to court to obtain a deficiency judgment against you. This is a court order stating that you are still liable to pay the amount due on the loan.
Need Help With Your Short Sale? Call Our Florida Foreclosure Defense Lawyer
Short sales are a great alternative to foreclosure, but they are a process, and you should not go through a short sale alone. If you are facing foreclosure, call our Fort Lauderdale short sale attorneys at Loan Lawyers. We can help you prepare a foreclosure defense, including helping you through the steps of a short sale. Call us today at (954) 523-HELP (4357) or contact us online to schedule a free consultation with one of our attorneys.
Loan Lawyers has helped over 5,000 South Florida homeowners and consumers with their debt problems, we have saved over 2,000 homes from foreclosure, eliminated more than $100,000,000 in mortgage principal and consumer debt, and have recovered over $10,000,000 on behalf of our clients due to bank, loan servicer, and debt collector violations. Contact us for a free consultation to see how we may be able to help you.