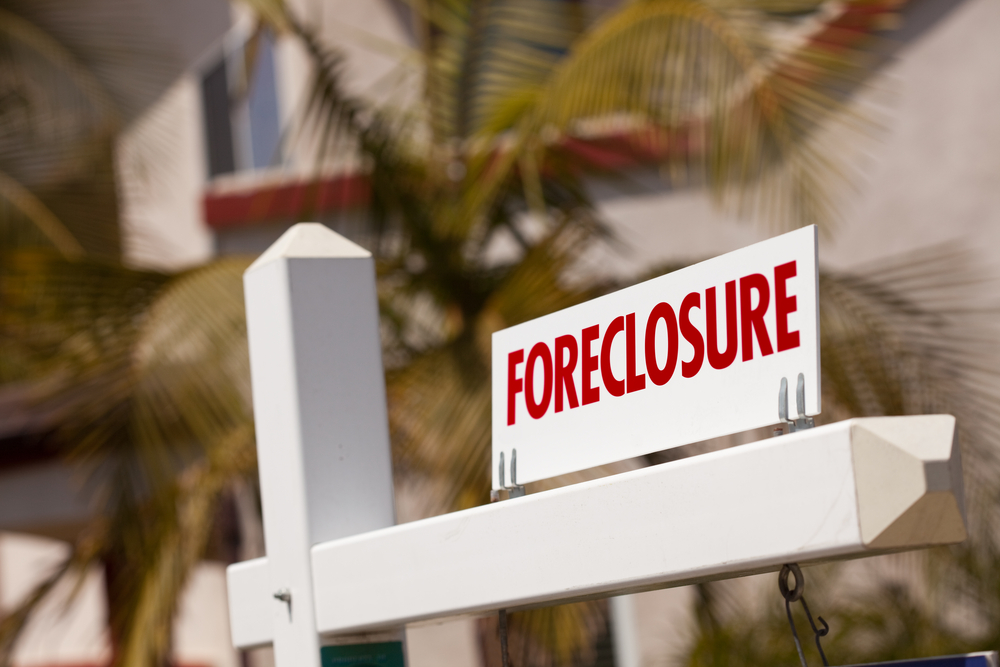 Loan Lawyers, LLC is licensed to practice law in the state of Florida. If you have a legal matter that you would like to discuss and you are NOT located in Florida, please contact your state's Bar Association to get the information of a lawyer that can assist you in your home state. Thank you.
It was in late October that a very interesting story came out of Boca Raton. A man, Eric Nathanson, purchased a home at a foreclosure auction a month earlier. When Nathanson was ready to get the home ready for move-in, everyone that showed up at the property was turned away. These individuals included painters, the realtor, and contractors that were asked to install the air conditioning. They weren't allowed past the gate because the previous owner still had thousands of dollars of debt due to unpaid homeowners' association (HOA) fees.
The case has now gone to the attorneys for both sides, who state they are trying to settle the matter without going to litigation. However, the story raises an interesting question. Who is responsible for homeowners' association fees after foreclosure?
What Are HOA Fees?
Homeowners' association fees are expenses, usually paid in monthly installments, that help with the upkeep of the common areas of the building. These fees help with the maintenance of pools, lawns, lobbies, laundry rooms, and any other common areas. All homeowners in the building typically pay the same flat fee. There are also condominium association (COA) fees that work in a similar fashion.
Homeowners' association fees are governed by the Florida Statutes, Chapter 720. The Florida Statutes, Chapter 718 governs condominium association fees. In Florida, it's not surprising that there are tens of thousands of HOAs and COAs. As such, the question of which owner pays the fees after the foreclosure is one that comes up quite often within the state.
Who Is Liable for Fees?
In the most recent story, the attorney for the new owner argued that the Florida statutes specified that new owners are not liable for fees. Unfortunately, that's not true.
The statutes state that any owner, regardless of how they acquired the property, including through a foreclosure sale or a deed in lieu of foreclosure, is responsible for any fees that are due once the owner takes possession of the property. However, the old owner is also jointly liable for all fees and assessments.
This means that after purchasing a home through a foreclosure auction, the old owner and the new owner are jointly liable for any unpaid fees. According to the statute, each is equally responsible for paying those fees. Although many new owners believe this is an unfair practice, the statutes were put into place to protect the widespread problem of HOAs and COAs that were perpetually losing out on fees.
Can New Owners Sue the Old Owner?
When new owners move into a home that's been foreclosed on and learn that they are liable for past due fees, they often wonder what options they have. One of those may be filing a lawsuit against the old owner for at least half of the fees. However, this is rarely a good idea.
Firstly, it's unlikely that the old owner has any money that could be won by the other side in a lawsuit. They have just lost their home, meaning they couldn't pay their mortgage or the fees that are now due.
Additionally, the old owner may also have immunity from litigation. Often when homeowners have opted for a deed-in-lieu or a short sale, they include within the agreement that they cannot be sued for a deficiency judgment or any past due fees. Although this may seem unfair to new owners, it's very good news for the previous owner that couldn't pay their mortgage and so after foreclosure, certainly can't pay overdue HOA and COA fees.
The 12-Month Rule
The foreclosure laws in Florida are confusing, and they are also always changing. This means sometimes homeowners think certain laws apply to them when, in fact, they don't. One of those laws is the 12-month rule. This rule is in the statutes and it states that new homeowners are sometimes only liable for paying back the past 12 months of unpaid fees and dues.
The caveat to this is that only sometimes does this rule apply. When the mortgage holder, such as the bank, takes the title to the property after foreclosure, only the past 12 months of fees are due. However, when third-party owners purchase the property through a short sale or deed-in-lieu, the 12-month rule does not apply.
Other Fees Associated with Overdue HOA Fees
It's important both new owners and previous owners are aware of additional fees associated with HOA fees, as both are liable for the fees. Other fees could include:
Assessments: When assessments are unpaid, the association can include these with the unpaid fees.
Late charges: HOAs and COAs also have the right to include late charges, as long as the bylaws allow for it. However, these late charges cannot exceed $25 or five percent of the amount of every fee, or monthly payment, that is past due. The greater amount of these two can be used. Although this doesn't sound like a lot, depending on the number of payments that are past due, it can add up to thousands of dollars.
Interest: HOAs and COAs also have the right to charge interest on any late payments. This is different than late fees, as it applies interest to every late payment. As with late charges though, the bylaws must provide for this interest before associations can charge it.
Attorneys' fees: When the HOA or COA has incurred attorneys' fees when trying to recover their fees, the new owner and previous owner are also jointly liable for these as well.
It's particularly important that when homeowners are facing foreclosure, they speak to an attorney who can draft an agreement that will protect them from these fees.
Our Florida Foreclosure Defense Lawyers Can Help
If you're facing foreclosure, you're at risk for more than just losing your home. You may also be held liable for association fees that can accumulate interest, late charges, and more. A Fort Lauderdale foreclosure defense attorney can help. At Loan Lawyers, we will guide you through the foreclosure process and give you the best chance of keeping your home. Even when that's not a possibility, we'll still ensure your rights are protected and that you don't lose more than you have to. Call us today at (954) 523-HELP (4357) to schedule your free consultation to learn more about how we can help you.
Loan Lawyers has helped over 5,000 South Florida homeowners and consumers with their debt problems, we have saved over 2,000 homes from foreclosure, eliminated more than $100,000,000 in mortgage principal and consumer debt, and have recovered over $10,000,000 on behalf of our clients due to bank, loan servicer, and debt collector violations. Contact us for a free consultation to see how we may be able to help you.