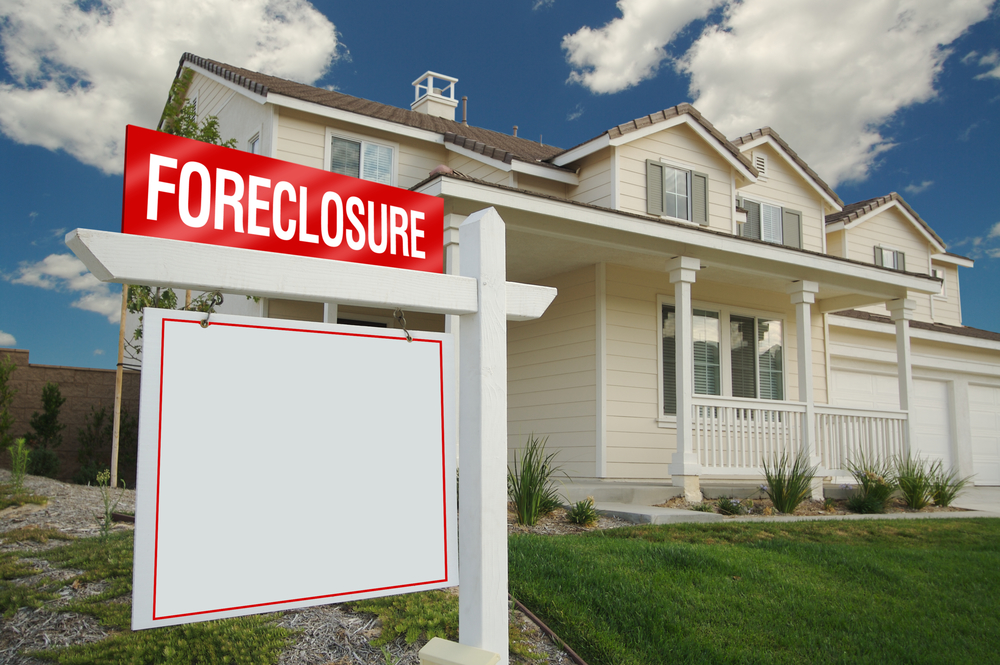 According to Attom Data Solutions, foreclosures are down throughout the country. Unfortunately, as too many borrowers in Florida already know, Florida still ranks high on the list. In fact, the Sunshine State ranks fourth in the nation, as one in every 1,336 homeowners have their home foreclosed by the lender.
Facing foreclosure is a scary thing, but it can be avoided by keeping up with your mortgage payments. Of course, homeowners know this. The problem is that they don't know how to do it. If they did, they could have avoided the possibility of foreclosure altogether. Below are seven tips to follow if you're behind on mortgage payments, or if you fear you soon will soon be in default. These tips could save you from foreclosure.
Get Real About Your Situation
It's not something anyone wants to do, but if you're behind on your mortgage, you must get real about your situation. That means creating a budget and understanding where you stand financially. Not only will you need this information if you try to work out an agreement with your lender or file for bankruptcy, but it will also help you see where you can cut expenses.
Write down all of the income that your household brings in every month and all of the expenses. Once you understand these amounts, you can understand if there is a big discrepancy, or if your spending just needs some minor tweaking. This will help you determine if it's worth trying to save your home, or if you really can't afford it.
Treat Your Mortgage as Priority Debt
There's a reason financial experts refer to mortgages as "priority debt." They call it this because if you default on that debt, the lender could take the home and you will be left without a place to live. As such, you should treat your home like the priority it is. Do anything you can to stay on top of your mortgage payments, including getting a second job, selling used items online, or even taking in a tenant in your home. Also, assess your bills and determine which ones you can be late on to better help you make your mortgage payments on time.
Consider Refinancing
If your credit score has not yet been negatively impacted, you may have the option to refinance. This is only a good option if you still have equity in the home and if you can a loan with a reasonable interest rate. Lenders will typically prefer to refinance your mortgage than foreclose on it, as foreclosure proceedings are very costly and time-consuming for them. However, it's important to remember that this is not an option that may be available for everyone facing foreclosure.
Ask for Help
Again, lenders don't want to go through foreclosure proceedings. They're simply trying to recover their debt. As such, they may allow you to make lower payments for a certain period of time, or they may add your missed payments to the end of your mortgage loan. To pursue either of these options, you will need to fill out paperwork that shows your hardship, as well as your ability to get back on your feet and make mortgage payments in the future. Any agreements entered into should be drawn up in writing to protect you and your home.
A foreclosure defense attorney can also help you when trying to work out these arrangements with your lender. An attorney can help with issues, such as predatory lending or if the lender doesn't have all the proper documents. This can provide a valuable foreclosure defense, and help you keep your home.
File for Bankruptcy
A Chapter 13 bankruptcy may help you keep your home, although it's not an option for everyone. This is another situation in which you should speak to an attorney before filing, or before continuing on in proceedings with your lender. An attorney can review your financial situation, inform you of how bankruptcy will impact you, and guide you through the entire process if you determine bankruptcy is right for you.
Know When to Walk Away
There are some instances when it just doesn't make sense to keep your home. You may not be able to afford it, and even entering into an agreement may leave you in the same situation in just a few short months or years. Many people in this position choose to sell their home. Remember to be realistic about the price you are willing to take and the length of time it will take to finalize the sale. If you need a quick sale or you don't have the time necessary to make needed repairs, you may not get the full value you were hoping for.
If you have enough equity in your home to sell it yourself, don't accept a sales contract from anyone that does not have pre-approval from a lender in writing. There is no time to waste on unqualified buyers. If you don't have enough equity in your home, you should work with a real estate agent who is experienced in short sales. This means the lender agrees to accept less than the amount left on your loan. There are some risks, such as having to pay taxes for the full amount of forgiven debt, but it is sometimes a favorable option for those that have determined they cannot keep their home.
Want More Options for Keeping Your Home? Call Our Florida Foreclosure Defense Attorneys
If you have defaulted on your mortgage, or you're about to, it's important you speak to a Fort Lauderdale foreclosure defense lawyer. At Loan Lawyers, we know how hopeless it seems once you've entered into foreclosure proceedings. We also understand there are many defenses available that can help you avoid foreclosure altogether. We'll put those defenses to work for you and help you determine your best legal recourse. Call us today at (954) 523-HELP (4357) to schedule your free consultation with one of our attorneys.
Loan Lawyers has helped over 5,000 South Florida homeowners and consumers with their debt problems, we have saved over 2,000 homes from foreclosure, eliminated more than $100,000,000 in mortgage principal and consumer debt, and have recovered over $10,000,000 on behalf of our clients due to bank, loan servicer, and debt collector violations. Contact us for a free consultation to see how we may be able to help you.