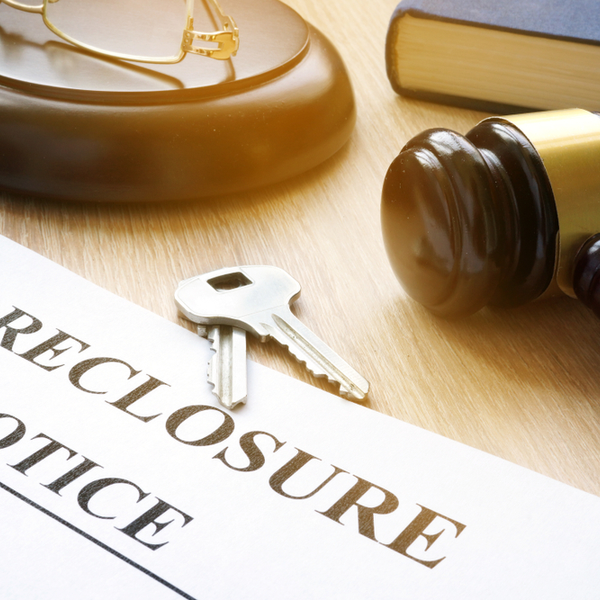 If you are a homeowner in Florida and have fallen into financial hardship as so many people have during the pandemic, it is natural to wonder what happens during the foreclosure process. Knowing what to expect can make this difficult time a little easier and understanding how to prepare can help you avoid foreclosure altogether by taking advantage of one of the alternatives available. If you think you are headed for foreclosure, below is a timeline of what you could expect.
Obtaining a Mortgage
You cannot face foreclosure without first having a home mortgage loan. Your mortgage loan outlines the total amount of the loan, the interest rate on the loan, and the amount of time you have to pay it back. When you took out the loan, you signed a promissory note along with the mortgage. By signing the promissory note, you made a promise to the lender to pay the home loan back within the terms you and the lender agreed upon.
Your Financial Situation Changes
It has never been more clear than during this pandemic that sometimes, things can change in an instant. You may lose your job or have a sudden medical issue that prevents you from working. You may rely on your savings but soon, that runs out. You have not missed a mortgage payment yet, but you fear that it is going to happen soon. It is at this point that you should speak to a foreclosure defense lawyer. A lawyer can advise on your situation, and may even be able to help keep you in your home.
You Miss Your First Mortgage Payment
It is natural to panic as soon as you miss one mortgage payment, but it is important not to. Most lenders will provide a grace period–typically 10 to 15 days after the mortgage payment is due–in which you have to make your payment. You will likely have to pay a late fee, but that is the only consequence for paying within the grace period.
You Miss a Few Mortgage Payments
After you have missed several mortgage payments, the loan servicer will send one or two letters notifying you of the missed payments. The servicer will also likely try to call you to collect the missed payments. At this point, it is crucial that you get sound legal advice from a foreclosure defense lawyer. You may be able to work out an agreement, which may include a loan modification, a forbearance, or a payment plan.
You Enter the Pre-Foreclosure Period
If you and the loan servicer or your lender could not come to an agreement, you will enter into the pre-foreclosure period. In January of 2014, the Consumer Financial Protection Bureau enacted rules that stated mortgage servicers must wait a minimum of 120 days after you become delinquent in mortgage payments until they can begin foreclosure proceedings. During this time, it is crucial to examine all the options that could stop a foreclosure.
You Might Receive a Breach Letter
Depending on your mortgage contract, the servicer or lender may send you a breach letter, or demand letter. The letter will notify you that your loan is in default and if the mortgage requires it, the lender must send it before they start the foreclosure process. The letter will also specify the amount you must pay to bring your account up to date. If you make the payment before this date, it will stave off foreclosure.
The Lender Will File a Lawsuit
Florida is a judicial foreclosure state. This means that before the lender or servicer can foreclose on your home, they must file a lawsuit with the courts. After the lawsuit is filed, you will receive a notice of the complaint along with a summons. The summons tells you when you are to appear in court. You should also answer the complaint within 20 days to avoid a default judgment.
The Lender will File a Motion for a Default Judgment
If you do not file an answer with the court within the appropriate amount of time, the lender or servicer will file a motion for a default judgment. A default judgment will mean the lender automatically wins their case and by not responding, you have forfeited your chance to defend yourself.
The Lender will File a Motion for a Summary Judgment
Even if you do respond to the complaint, the lender will still file a motion for summary judgment if the facts of the case are fairly clear. A summary judgment allows the lender to foreclose more quickly, as this stops the trial process. At this point, it is critical that you work with a foreclosure defense lawyer who can stop the motion for a summary judgment from being granted.
A Trial Date is Set
If the judge denies the summary judgment, a trial date is set for your case. If the judge rules in your favor at trial, you can keep your home. If the judge decides in favor of the lender, the final judgment against you is entered and the foreclosure process will continue.
The Lender Will Prepare the Foreclosure Sale
If you lose at trial, the lender will start to prepare for the foreclosure sale, which usually takes place between 20 and 35 days from the final judgment. A foreclosure defense lawyer can work with the lender to extend this time so you have more time to move. A legal notice of the sale will also be published in the newspaper for two consecutive weeks. By selling your home, the lender can recover some of the money you still owe on your mortgage.
The Lender May Pursue a Deficiency Judgment
Lenders sometimes file deficiency judgments against homeowners who lost their homes in foreclosure. If they are successful, you will need to repay the balance that is left on the loan after the foreclosure sale.
Our Florida Foreclosure Defense Lawyers Can Help You Keep Your Home
If you are facing foreclosure, a Fort Lauderdale foreclosure defense lawyer can help you throughout every step of the process. At Loan Lawyers, we understand the foreclosure process and have used the defenses available to help thousands of homeowners stay in their homes. If you are in fear of foreclosure, call us today at (954) 807-1361 or contact us online to schedule a free consultation.
Loan Lawyers has helped over 5,000 South Florida homeowners and consumers with their debt problems, we have saved over 2,000 homes from foreclosure, eliminated more than $100,000,000 in mortgage principal and consumer debt, and have recovered over $10,000,000 on behalf of our clients due to bank, loan servicer, and debt collector violations. Contact us for a free consultation to see how we may be able to help you.