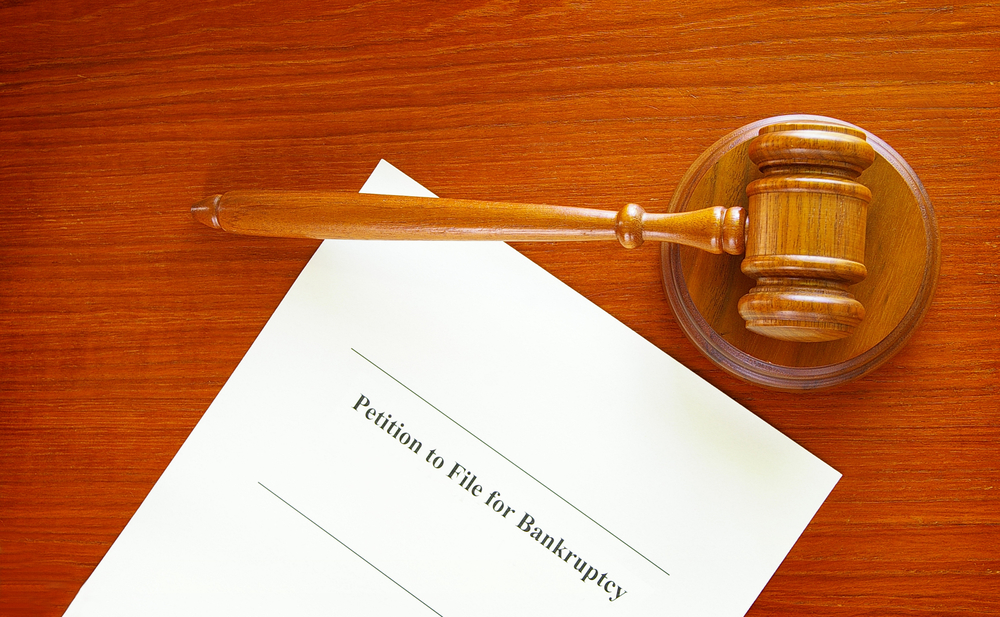 Loan Lawyers, LLC is licensed to practice law in the state of Florida. If you have a legal matter that you would like to discuss and you are NOT located in Florida, please contact your state's Bar Association to get the information of a lawyer that can assist you in your home state. Thank you.
Many people who need bankruptcy protection are struggling with garnishments or are simply unable to make ends meet. Chapter 7 bankruptcy is a good option, for those who qualify, to get a Fresh Start. A Chapter 7 bankruptcy takes approximately three months to complete and wipes out all dischargeable debt. Immediately upon filing, creditors must stop any and all collection efforts against the borrower, including calls, letters, lawsuits, garnishments, and bank levies. It allows consumers struggling with insurmountable debt, breathing room to reorganize their finances and their life. Financial pressure is a leading cause of stress and in many cases, chapter 7 bankruptcy is the quickest and most efficient way to stop the proverbial bleeding.
The No Money Down Scheme
It is understandable that someone facing financial problems would find the promise of a "$0 Money Down Chapter 7 Bankruptcy Case" enticing. However, it is important to remember that you get what you pay for and if something sounds too good to be true, it probably is. These zero-money-down chapter 7 bankruptcy schemes are frowned upon by many judges and trustees and the Department of Justice's U.S. Trustee Program has filed complaints in various districts across the United States against attorneys who engage in these zero-down bankruptcy business practices.
A Case in Colorado
In Colorado, the United States Trustee was successful in its motion for summary judgment, which resulted in the bankruptcy attorney disgorging $601,201.62 in fees in connection to these zero-down chapter 7 bankruptcy filings. In this case, the bankruptcy attorney was sanctioned for taking post-filing withdrawals from clients. The bankruptcy court characterized the fees charged in these zero-money down chapter 7 cases as "significantly higher than the going rate" in that district. The complaint states that the attorney's compensation and fee collection practices violated the automatic stay, discharge injunction, and other provisions of the Bankruptcy Code. It also states that the bankruptcy lawyer failed to disclose the terms of the client agreements and ramifications of entering into such agreements. In order to not discharge a particular debt in a chapter 7 case (such as a car loan or mortgage that you decide to keep paying), a reaffirmation agreement must be filed and approved by the bankruptcy court.
In this case, the lawyer, Heupel, had clients sign reaffirmation agreements for these zero-down filings and initially filed them with the court, but as the bankruptcy court denied more and more of these reaffirmation agreements, the complaint states Heupel failed to file these reaffirmation agreements and that this failure to file reaffirmation agreements with the court was a "widespread and regular practice" of this law firm. By failing to reaffirm these debts, Heupel was collecting against the debtor/client in violation of the automatic stay and discharge injunction. For more on the "Heupel case," click the following link: Heupel Case
A Case in California
The U.S. Trustee Program has also filed a complaint against a California attorney for her "no money down" billing practices in Chapter 7 bankruptcy cases. The complaint filed by the Department of Justice U.S. Trustee against the California lawyer seeks disgorgement of attorney's fees, sanctions, and an order preventing such billing practices in future cases. The complaint states that the law firm claims to divide, or "bifurcate," their representation of chapter 7 debtor clients into two parts: one part prior to filing the case and another part after the filing. The firm has separate engagement agreements with its clients, providing pre-filing services for free, and then billing clients post-filing on a monthly basis via automatic withdrawals. The U.S. Trustee in that region stated the law firm "attempted to evade the Bankruptcy Code's restrictions on the collection of pre-petition claims." This business model, "under the guise of helping debtors" resulted in significantly higher fees and interest charges and "breaches the [firm's] ethical and professional duties to their clients," the U.S. Trustee alleges in the complaint.
Unexpected Fees
Many firms that offer to file no-money-down chapter 7 bankruptcies, use a funding company, such as BK Billing, LLC, which pays the bankruptcy attorney in full up front and then bills the client in monthly installments. What clients may not realize is that they are also charged a financing or interest fee, in many cases up to 40% according to the complaint. Moreover, because these funding companies typically take a percentage of the fee and pay the attorney the rest, this has led to attorneys offering these billing options, charging significantly higher fees than they otherwise would have. For more information, click the following link: zero-money down chapter 7 case
The Bankruptcy Code mandates that chapter 7 bankruptcy attorney's fees must be paid prior to filing the case because otherwise, charging the fees after the case has been filed is a violation of the automatic stay. Some lawyers are trying to find a loophole in the way that they essentially do what the Code does not allow them to do, which ends up hurting the client in the end. The automatic stay is the protection bankruptcy gives filers, which prohibits creditors from calling, garnishing wages, seizing bank accounts, foreclosing, and any other collection efforts against the bankruptcy filer (referred to as debtor) and it also discharges or eliminates the debts, so that once the bankruptcy is completed, those debts are never owed again. Signing up for a no-money-down chapter 7 bankruptcy, however, allows the bankruptcy attorney to take all of these measures against you if you default.
If you are considering filing for bankruptcy relief, you should consult with an ethical and experienced Fort Lauderdale bankruptcy attorney to discuss your options. Many reputable attorneys will charge reasonable fees and provide monthly payment plans prior to the filing of the bankruptcy.
Loan Lawyers has helped over 5,000 South Florida homeowners and consumers with their debt problems, we have saved over 2,000 homes from foreclosure, eliminated more than $100,000,000 in mortgage principal and consumer debt, and have recovered over $10,000,000 on behalf of our clients due to bank, loan servicer, and debt collector violations. Contact us for a free consultation to see how we may be able to help you.