Florida Statutes §702.12, Coming on October 1, 2018, May Create a Streamlined Foreclosure Procedure against Borrowers who have Previously Filed for Bankruptcy Protection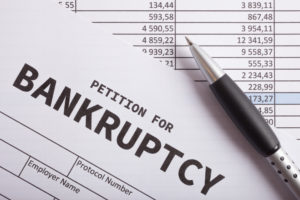 If you are a borrower who has previously filed for bankruptcy protection and you are now potentially looking at possible foreclosure action by your lender after October 1, 2018, you need to take note. Senate Bill No. 220, which was approved by Governor Rick Scott on March 19, 2018, is set to take effect as Section 702.12 of the Florida Statutes on October 1, 2018. Section 702.12 provides:
702.12. Actions in foreclosure
(1)(a) A lienholder, in an action to foreclose a mortgage, may submit any document the defendant filed under penalty of perjury in the defendant's bankruptcy case for use as an admission by the defendant.
(b) A rebuttable presumption that the defendant has waived any defense to the foreclosure is created if a lienholder submits documents filed in the defendant's bankruptcy case which:
Evidence the defendant's intention to surrender to the lienholder the property that is the subject of the foreclosure;
Have not been withdrawn by the defendant; and
Show that a final order has been entered in the defendant's bankruptcy case which discharges the defendant's debts or confirms the defendant's repayment plan that provides for the surrender of the property.
(2) Pursuant to s. 90.203, a court shall take judicial notice of an order entered in a bankruptcy case upon the request of a lienholder.
(3) This section does not preclude the defendant in a foreclosure action from raising a defense based upon the lienholder's action or inaction subsequent to the filing of the document filed in the bankruptcy case which evidenced the defendant's intention to surrender the mortgaged property to the lienholder.
(4) This section applies to any foreclosure action filed on or after October 1, 2018.
It should be noted that plaintiffs have for some time now argued that where a defendant has surrendered their property in a bankruptcy proceeding that they cannot and should not be allowed to defend the foreclosure in a manner that is contrary to the documentation that they have filed in the bankruptcy proceeding. Section 702.123 is the first statutory codification of this position.
The Issue With 702.12
The true concern is how foreclosure plaintiffs will attempt to extend the language of this new section to cover factually different situations. It is not too hard to imagine a situation arising where a party has filed the same type of bankruptcy documentation that is mentioned in this section but for some reason, the matter is either dismissed or abandoned. Again it's not too hard to imagine that in a situation such as this that plaintiff's counsel will argue that section 702.12(1)(b) would also create a similar "rebuttable presumption that the defendant has waived any defense to the foreclosure is created." The concern is that this section could be used to create another shortcut for plaintiffs to get their foreclosure judgments without granting foreclosure defendants with the rightful due process.
Click here for more information about foreclosure defense.
Loan Lawyers has helped over 5,000 South Florida homeowners and consumers with their debt problems, we have saved over 1,800 homes from foreclosure, eliminated $100,000,000 in mortgage principal and consumer debt, and have collected millions of dollars on behalf of our clients due to bank, loan servicer, and debt collector violations, negligence and fraud. Contact us for a free consultation to see how we may be able to help you. Call us at 1-888-Fight13 (344-4813).