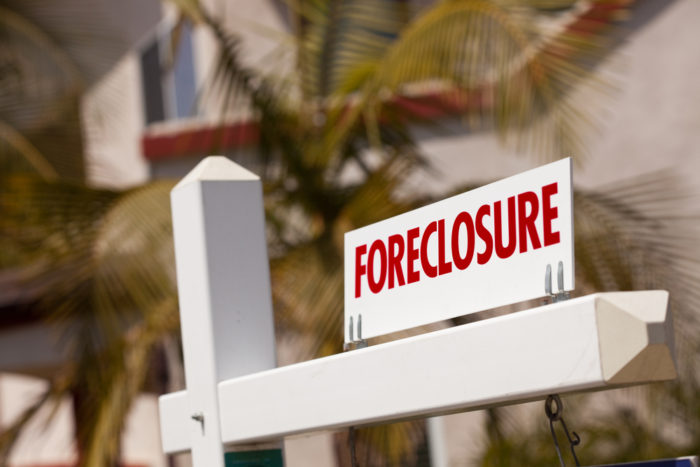 If you have missed a mortgage payment or two, or the bank has already started the foreclosure process, you may wonder if it is already too late to stop it. Foreclosure is an exhausting and time-consuming process and throughout it, you will find that you are not only battling the bank, but also strict legal deadlines. Borrowers often feel as though they are rushing up until the last minute to stop the bank from taking back their home.
In Florida, there are three phases of the foreclosure process and you may have the opportunity to stop the foreclosure during any of these. The three phases are pre-foreclosure, the foreclosure sale, and the right of redemption. Below we will delve further into each of these three phases, explain how they apply to a foreclosure case, and what you can do to stop the process during each.
Stopping a Foreclosure During the Pre-Foreclosure Phase
If you have already missed a mortgage payment but the process has not extended beyond that, you are considered to be in the pre-foreclosure phase. During this phase, it is generally easiest to stop the foreclosure process.
The bank will notify you of the missed mortgage payment during the pre-foreclosure phase, but that does not mean they have taken legal action. The length of this phase will depend based on specific facts in your case. However, under the Dodd-Frank Act, you will have at least 120 days before the lender can file a foreclosure lawsuit with the courts. These lawsuits are necessary because Florida is a judicial foreclosure state.
The Dodd-Frank Act is federal legislation that was enacted as a result of the housing crisis in 2008. According to the Dodd-Frank Act, lenders and servicers alike are prohibited from filing a foreclosure until the borrower is over 120 days behind on their mortgage. Once 120 days have passed, a servicer can publish the notice that you defaulted on your mortgage and can sell the home during a foreclosure auction, according to Florida law.
In some cases, it is possible to stop foreclosure after the 120-day period by applying for loss mitigation with the lender. To do this, you should contact your lender and ask to speak to the Loss Mitigation Department before the 120-day period has expired. Once you have submitted the loss mitigation package, the bank must tell you whether you are eligible for loss mitigation. However, the lender must also review your application for loss mitigation, which can delay them from continuing on with litigation.
Stopping Foreclosure During the Foreclosure Sale
After the lender files a 'Notice of Default' with the court, along with their legal complaint, the next step in the process is a public sale. The length of time this takes usually depends on the schedule of the court, but it is typically between 180 and 200 days to finalize an uncontested foreclosure. An uncontested foreclosure is one in which the borrower does not try to fight the process. If you contest the foreclosure though, you can extend this phase of the process.
To do this, you must raise one of several foreclosure defenses. These include:
Lack of standing: To sue you for foreclosure, the bank must have standing. This means that they must have something to lose and typically requires that the bank prove they hold the mortgage loan. When the lender cannot prove they have standing, they cannot proceed with the foreclosure lawsuit.
Lack of notice: Before the lender can proceed with a foreclosure lawsuit, they must first notify you that you are behind on mortgage payments. After filing the lawsuit, the bank must also provide notice to you that they have started legal action. When lenders do not comply with the appropriate notice periods, it can serve as a foreclosure defense.
Unclean hands: Proving that the lender has unclean hands means you must prove the lender is at least partly at fault for the foreclosure. Unclean conduct can include behavior that is unconscionable, activity that is illegal or fraudulent, or if the lender acts in bad faith.
Improper accounting of mortgage payments: State and federal law outline certain regulations and rules that must be properly applied to payments and charges associated with mortgages. When lenders fail to follow these accounting laws, it can result in your foreclosure case being dismissed.
Failure to comply with HUD requirements: Under the law, lenders must also notify borrowers about their options for loan counseling that are available from the U.S. Department of Housing and Urban Development (HUD). When they do not, that failure to act can be used as a foreclosure defense.
When fighting foreclosure, you should always speak to a foreclosure defense lawyer that can advise on the best defense for your case.
Stopping a Foreclosure with the Right of Redemption
While it may not sound possible, you can stop a Florida foreclosure once the auction of the home is complete by using the right of redemption. The right of redemption is a statutory law that states borrowers have a certain period of time, usually fewer than 10 days, to pay off the remaining debt, the principal balance, and the costs and interests before the certificate of sale is filed or the time specified in the judgment, whichever date is later. The amount you must pay to stop a foreclosure using the right of redemption will be outlined in the foreclosure order.
Do Not Fight Foreclosure On Your Own. Our Foreclosure Defense Lawyers in Florida are Here to Help
If you have already missed a mortgage payment, or even more, you may wonder if it is too late to stop the foreclosure process. You may also be surprised to learn that you have plenty of time. At Loan Lawyers, our foreclosure defense attorneys in Fort Lauderdale can review the facts of your case, advise on how to stop the foreclosure, and build the strongest defense for your case. Call us today at (954) 807-1361 or fill out our online form to schedule a free consultation with one of our skilled attorneys so we can review your case.
Loan Lawyers has helped over 5,000 South Florida homeowners and consumers with their debt problems, we have saved over 2,000 homes from foreclosure, eliminated more than $100,000,000 in mortgage principal and consumer debt, and have recovered over $10,000,000 on behalf of our clients due to bank, loan servicer, and debt collector violations. Contact us for a free consultation to see how we may be able to help you.