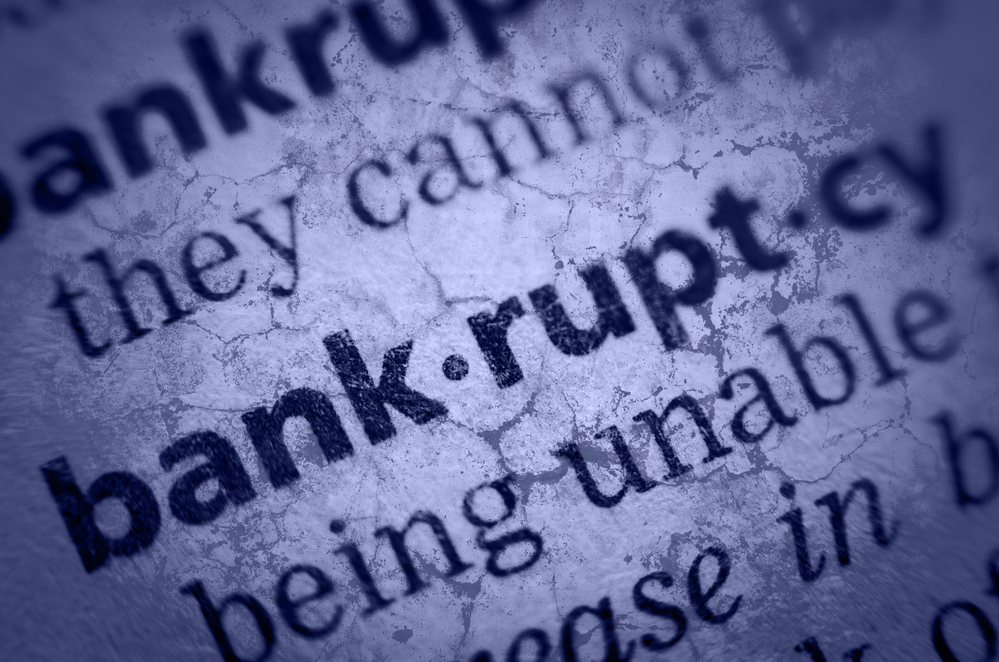 Bankruptcy is a great option for those with excessive debts that they cannot pay off. However, bankruptcy is also widely misunderstood. Many think that when you declare bankruptcy, you simply no longer have to pay off your debts. Others believe the only consequences that come from going bankrupt is the fact that it will affect your credit rating and remain on your credit report for several years.
Both of these things are true, but there is so much more to bankruptcy than just these two facts. While bankruptcy can certainly help you get out of a bad situation, it can also place you, and even those you love, at risk. As such, it's important to fully understand bankruptcy, and what your life may look like afterward, before determining if bankruptcy is the right option for you.
Does Bankruptcy Cover Your Debts?
Contrary to what many people think, bankruptcy will not entirely wipe out all of your debts. Bankruptcy typically only covers unsecured debts. This makes bankruptcy a good option for those struggling with credit card debt, utility bills, and medical bills. If the courts declare you bankrupt, you may not have to pay off any of these debts, depending on the type of bankruptcy you file.
However, if you are dealing with other types of debt, such as child support, student loans, or alimony, bankruptcy does not cover these debts. Even if you file for bankruptcy and the courts grant you bankrupt status, you will still have to continue paying them. As such, you may experience all the negative aspects of bankruptcy, such as having to sell your assets, without getting any of the benefits.
Are You Ready to Lose Assets?
Not all types of bankruptcy require you to liquidate some of your assets, but a Chapter 7 does. If the courts grant you bankruptcy through a Chapter 7 filing, you will likely lose some of your assets. The court will use the profits from any sale to go towards your debt. While the court may understand that you can't pay off your debt entirely, they still want to hold you accountable for paying off whatever you can.
In Florida, there are several exemptions to this liquidation process. For example, you may be able to keep some of the equity in your home, and even your car. Sometimes, though, the assets people lose in bankruptcy are significant. Pensions and life insurance plans are often affected, which means people may have to make sacrifices for declaring bankruptcy for several years, or even the rest of their life. Before declaring bankruptcy, it's important to speak to a Florida bankruptcy attorney who can fully explain what you stand to lose. Only then can you decide if you're willing to lose those assets and if bankruptcy is right for you.
An attorney may also advise that bankruptcy is a good option for you, but suggest filing a Chapter 13 bankruptcy instead. This is not a liquidation bankruptcy, but a reorganization of your debts. As such, you won't lose any assets when filing for Chapter 13.
Are You Ready for the Ripple Effects?
When filing for any type of bankruptcy, people often only consider how it will affect them. This is natural, as it's your debt you need to be discharged, it's your assets you'll sell, and it's your credit rating that will be affected. However, bankruptcy will also affect those around you.
Consider if you have to sell your home after filing for Chapter 7. There's a good chance it's a family home, meaning that filing will affect not only you but anyone else that also lives in the home. If you have to forfeit some of your pension, this could also affect your spouse, as it was likely a nest egg for your retirement years.
Additionally, if someone co-signed any of the debts you wish to discharge through a Chapter 7 bankruptcy, the co-signer may now be held liable for paying off your debts. Co-signers are often people that are closest to us, such as our family members. Your Chapter 7 bankruptcy could have a big impact on them.
Chapter 7 isn't the only type of bankruptcy that has ripple effects. Chapter 13 does, too. Under this type of bankruptcy, the courts restructure your debt in such a way that you should be able to pay most of it off within the next three to five years. As such, the courts expect that you'll use whatever income or other money is available to put towards that debt. If you want to take even a weekend vacation, or you need to purchase a new vehicle to get to work, you may have to ask permission to do so.
Alternatives to Bankruptcy
Upon learning of the impact bankruptcy will have on your life for several years to come, it's understandable that some may decide bankruptcy is not the right solution for them. When that is the case, it's important to understand you still have options.
Stop debt collection harassment: If your main reason for filing for bankruptcy is to stop harassment from debt collectors, you may have more options than you think. Under The Fair Debt Collection Practices Act, a debt collector may be acting illegally if they're harassing you.
Credit counseling: This provides professional advice on how you can pay back your debt and get back on the road to financial freedom without filing for bankruptcy.
Debt consolidation: Debt consolidation agencies will renegotiate your debt with creditors and consolidate the debt into one monthly payment. They will then use that monthly payment to pay your creditors back.
With so many options, including bankruptcy, it's important to speak to a Florida bankruptcy lawyer who can help.
Is Bankruptcy Right for You? Find Out with the Help of a Fort Lauderdale Bankruptcy Lawyer
While bankruptcy is a great option for some, it's often difficult for individuals to understand if bankruptcy is really right for them. At Loan Lawyers, we are the Fort Lauderdale bankruptcy lawyers who can help you determine if it's the right option for you. If you're struggling with debt, call us at (954) 523-HELP (4357) for your free consultation. We'll review all your options and, if bankruptcy is right for you, we'll help you file and minimize your losses. Call today or get in touch online and learn more about how we can help.
Loan Lawyers has helped over 5,000 South Florida homeowners and consumers with their debt problems, we have saved over 2,000 homes from foreclosure, eliminated more than $100,000,000 in mortgage principal and consumer debt, and have recovered over $10,000,000 on behalf of our clients due to bank, loan servicer, and debt collector violations. Contact us for a free consultation to see how we may be able to help you.