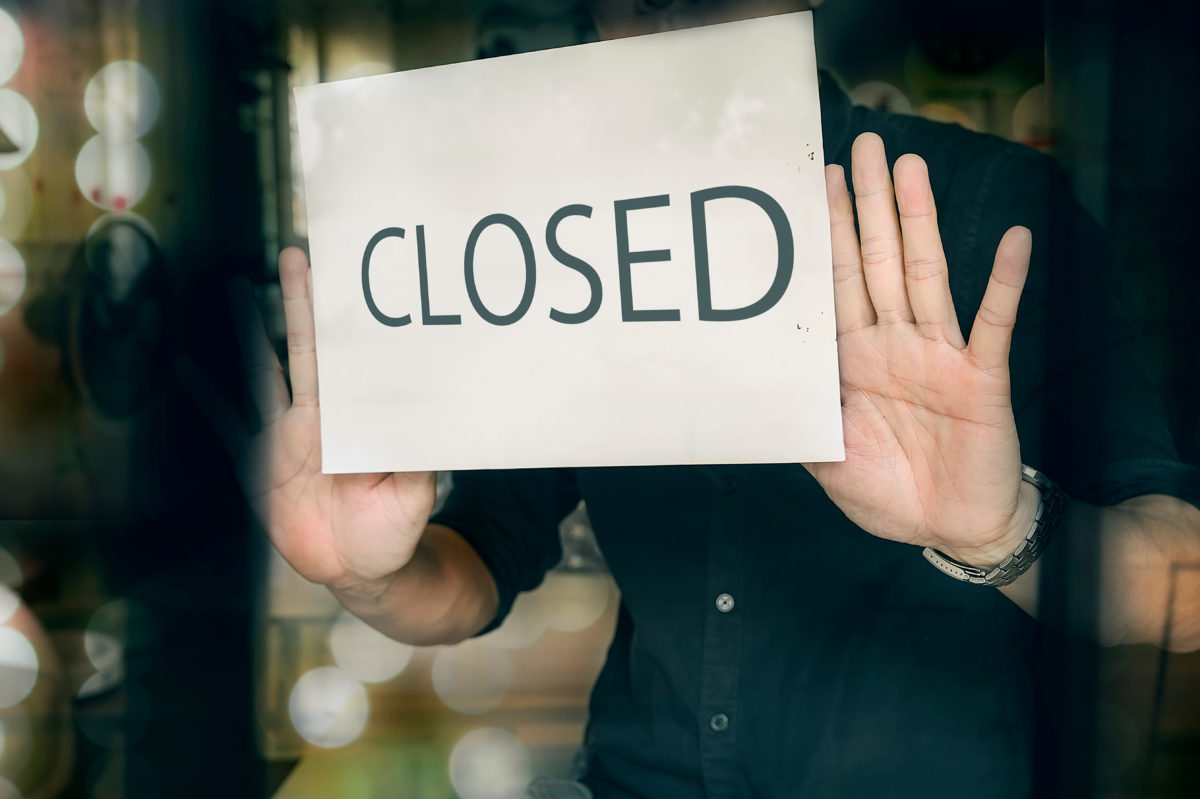 Since the beginning of the pandemic, the news headlines have placed a focus on the increase of foreclosure actions throughout Florida and the rest of the country. While the stories have largely focused on residential foreclosures, commercial properties have also fallen into mortgage delinquencies at an increasing rate. Unlike residential homeowners, owners of commercial properties have not received the same kind of assistance to help them avoid foreclosure. This makes it even more important for commercial property owners to understand their options, and how a commercial foreclosure lawyer can help.
The News on Commercial Foreclosures
It was in early September when the Mortgage Bankers Association released two reports surrounding the increase of commercial mortgage delinquencies. While the number of delinquencies is not at the height it was at the beginning of the pandemic, it is still at a level much higher than it was before the pandemic began.
Certain types of properties, namely lodging and retail properties, have been hit particularly hard. This is likely because, throughout the pandemic, people have been sheltering in place at home. Even when the shelter-in-place orders were lifted in places like Florida, people still feared the virus, causing them to continue staying at home and go out as little as possible.
The most troubling statistics from the report are as follows:
6 percent of mortgage balances pertaining to commercial and multi-family properties were current at the end of August. While that seems like a positive number, it was a slight drop from July, when 93.8 percent of these mortgages were current, and the 93.7 percent of current mortgages in June.
In August, the amount of commercial loans on lodging in default was at 23.4 percent, which was a slight increase from the 26.2 percent of delinquent mortgages on these properties in July.
Retail properties saw an increase in delinquencies in August, rising to 15 percent from the 13.9 percent in July and 14.7 percent in June.
Mortgages that were current on industrial properties dropped slightly in August to 96.7 percent, from the 98.3 percent in July.
More commercial mortgage-backed securities also saw an increase in delinquencies in August, dropping to 12.6 percent from 12 percent in July, but increasing slightly from the 12.9 percent in June.
Even with the statistics showing that delinquencies rose on commercial properties throughout the summer, fewer property owners are trying to find help. The reports also showed:
Only 0.7 percent of property owners asked about relief pertaining to their commercial mortgages in August. That was a significant drop from 0.9 percent in July, 1.6 percent in June, and a significant percentage of six percent in May. In April, 12.8 percent of commercial property owners asked for relief.
Formal requests for adjustments to loan balances also fell to 0.4 percent in August, a drop of 0.7 percent in July, 1.3 percent in June, 4.1 percent in May, and seven percent in April.
Servicers also made modifications on loan balances, or offered forbearances at a lower rate than they did at the beginning of the pandemic. In August, servicers offered adjustments or forbearance on 1.4 percent of loans, a change from 1.6 percent in July, 1.3 percent in June, 1.9 percent in May, and the lowest of all months, 1.1 percent in April.
It is deeply concerning that at a time when commercial property owners are facing an increase in mortgage delinquencies, fewer of them are asking for help and even fewer lenders and servicers are offering much-needed assistance.
Commercial Foreclosure Defenses Are Available
Like residential properties, you likely have many options available if you fear your commercial property will soon fall into foreclosure. If your commercial mortgage is currently underwater, it is important to speak to your lender as soon as possible, as waiting to contact them could limit the number of options available. The options you may have are outlined below.
Refinancing: If your lender is willing to negotiate with you, it may be possible to refinance your mortgage. Commercial mortgages vastly differ from residential mortgages. A variable interest rate may be the reason you are struggling, or the loan may have matured and a balloon payment is now due. When you can no longer afford your mortgage, your lender may be willing to refinance the debt.
Bankruptcy: Many commercial property owners think that when they file for bankruptcy, they will lose the property. Fortunately, that is not always the case. Filing bankruptcy may place a stay on any foreclosure proceedings you are facing. Additionally, bankruptcy can also help you restructure the debt associated with your business, making it easier for you to make your mortgage payments on time and bring a defaulted loan into good standing.
A personal guarantee: It is not uncommon for a business to fall into financial difficulty that is only temporary, particularly during a pandemic. If this is the case, a personal guarantee that uses your own personal property or financial accounts as collateral can also help save you from foreclosure.
In addition to these options, there are also several defenses available to commercial foreclosure. The lender may have missing, falsified, or incorrect documentation, or other bank errors may have occurred that make a foreclosure action invalid. Sometimes, lenders will also act unfairly or fraudulently and that can also provide a defense to foreclosure. These defenses typically require skilled negotiation, so it is always important to speak to a foreclosure defense lawyer any time a commercial mortgage falls into default.
Call Our Foreclosure Defense Lawyers in Fort Lauderdale Today
If the pandemic has caused your commercial mortgage to fall into default, it is important to understand that you are not alone and that help is available. At Loan Lawyers, our Fort Lauderdale, FL foreclosure defense attorneys can explain the options available, and the one that is right for your case. Call us today at (954) 807-1361 or contact us online to schedule a free consultation with one of our experienced attorneys and to receive the sound legal advice you need.
Loan Lawyers has helped over 5,000 South Florida homeowners and consumers with their debt problems, we have saved over 2,000 homes from foreclosure, eliminated more than $100,000,000 in mortgage principal and consumer debt, and have recovered over $10,000,000 on behalf of our clients due to bank, loan servicer, and debt collector violations. Contact us for a free consultation to see how we may be able to help you.