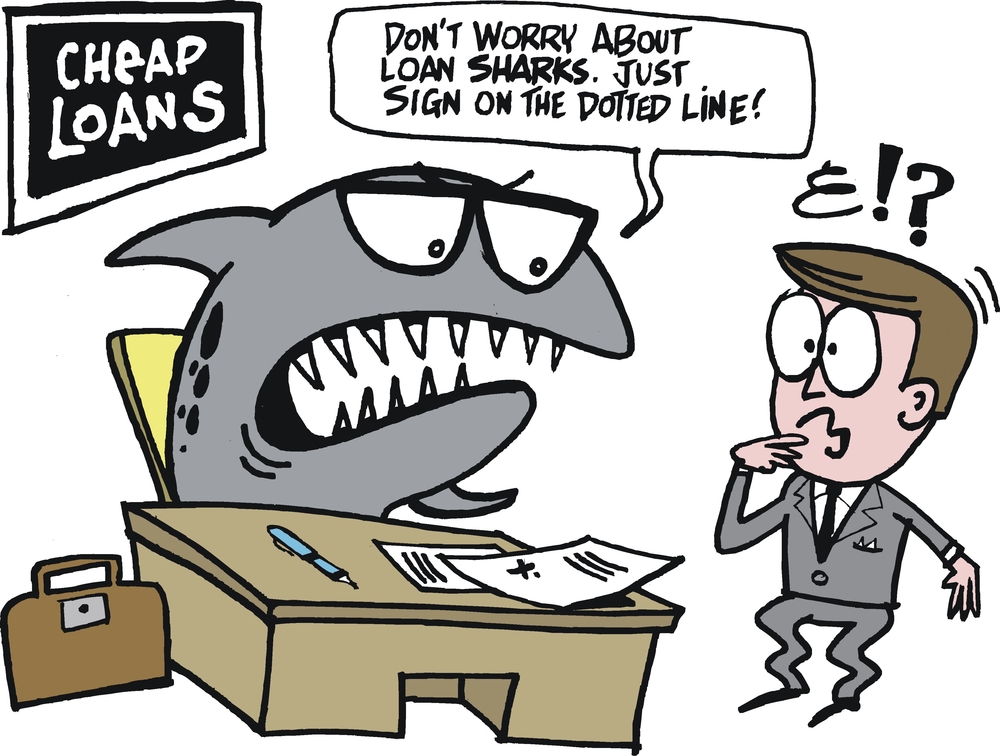 Loan Lawyers, LLC is licensed to practice law in the state of Florida. If you have a legal matter that you would like to discuss and you are NOT located in Florida, please contact your state's Bar Association to get the information of a lawyer that can assist you in your home state. Thank you.
Predatory lending is any loan agreement that benefits the lender and ignores the borrower's ability, or inability, to repay the debt. These lending tactics attempt to take advantage of a borrower's financial hardship, or lack of understanding about a loan and its terms. Although Florida has many anti-predatory lending laws, such as the Fair Lending Act, lenders sometimes still engage in predatory practices. Unfortunately, lenders often use loopholes in the law to continue these practices. Below are the most common predatory lending practices, and how to protect yourself from them.
Types of Predatory Lending Practices
There is some debate as to what constitutes predatory lending, particularly when a matter has progressed so far that it's taken to court. However, there are some common types of predatory lending that creates a financial hardship for individuals, and could even result in low credit scores or worse – foreclosure on a home. These practices include:
False disclosure: A lender may hide the true cost of a loan or the risks associated with it. Sometimes, a lender will change the terms of the loan after the initial offer.
High credit rates: All lenders will charge a high credit rate at some point. For example, when a borrower's low credit score requires it. Predatory lenders though, will take advantage of this and charge exponential interest rates to high-risk lenders.
Inflated and hidden fees: Like interest rates, predatory lenders will hide high fees for things such as closing costs and appraisals inside the fine print. These fees are not only hidden, but they're also much higher than what reputable lenders charge.
Loan packing: This practice involves adding products to a loan the customer doesn't need and without their knowledge. For example, adding credit insurance that pays off the loan if a borrower dies is a common product associated with loan packing.
Unfair refinancing: Also sometimes called loan flipping, this is when a lender convinces a borrower to refinance their loan. When the borrower does, they unknowingly enter into a loan with additional fees and higher interest rates.
Home equity-based lending: There are times homeowners tap into the equity in their homes, and it can be very beneficial. When a lender convinces a borrower to tap into that equity, though, without regard of the borrower's ability to repay the loan, it's an unfair practice.
Reverse redlining: Sometimes, lenders–typically not conventional banks–will target a low-income neighborhood. They will promote loans and borrowing solutions, charging everyone higher rates and inflated fees, regardless of a person's income, credit history, or ability to repay the loan.
Unfair prepayment penalties: Many lenders charge prepayment penalties, particularly on mortgages. However, these fees must be reasonable and appropriate. When they are not, it is considered a predatory lending practice.
Immunity clause: Lenders will sometimes include language in the loan agreement that bars borrowers from taking legal action against the lender for fraud or misrepresentation. They include this clause so that when a borrower realizes they've been taken advantage of, they have no recourse.
Unfortunately, these are just a few of the most common predatory lending practices. The good news is that there are steps borrowers can take to protect themselves.
Protecting Yourself from Predatory Lenders
Due to the fact that lenders are sometimes so deceptive in their tactics, they can be difficult to spot. However, understanding what a lender should and shouldn't do can help you protect yourself from predatory lenders. Knowing this can save you from a drop in your credit score, or even foreclosure. When speaking to lenders about a loan, watch for lenders who:
Solicit: Typically if you want a loan, you have to go to a lender and ask for one. If lenders are leaving flyers in your mailbox, or sending you emails about new offers, particularly if you've never heard of the lender before, they're likely a predatory lender. Reputable lenders simply don't operate this way.
Make promises: Lenders shouldn't promise you'll get a loan without even considering your credit score, income, and your ability to repay. Most lenders are very careful not to make promises or guarantees. Watch out for ones that do.
Rush you to sign papers: A loan, particularly large loans such as mortgages, are a big commitment. Reputable lenders will understand that you need time to review the paperwork and make a decision before signing a contract. If you feel as though a lender is rushing you, or not properly answering questions about terms you don't understand, you shouldn't sign anything. There's a good chance the paperwork includes clauses or provisions that will hurt you later.
Exorbitant interest rates or fees: Beware of any interest rates that seem exceedingly high or fees that are hidden within the contract. If you're offered products such as loan insurance, decline them. If the lender doesn't mention these products, look for them within the contract. If they have been included, ask your lender to remove it or, better yet, find a more reputable lender.
Incomplete papers: When lenders act particularly unscrupulously, they may even leave areas of the agreement blank. After you have signed them, they will fill those areas in with whatever terms they want, even though you didn't agree to them. Do not sign any paperwork that is incomplete. If a lender presents you with an incomplete contract, do not work with them. They will likely try predatory practices that will cost you in the future.
For those unfamiliar with loans, particularly mortgages, it's important to research mortgage rates and common fees and language included in a mortgage contract. By doing so, it becomes much easier to spot when a lender has deviated from what is reasonable, and to protect yourself against predatory practices.
Have You Been the Victim of Predatory Lending Practices? Call Our Florida Foreclosure Defense Lawyers Today
When lenders have not acted in good faith and have engaged in predatory lending practices, this can provide a defense against foreclosure. At Loan Lawyers, we are the Fort Lauderdale foreclosure defense attorneys who can help with your case, and possibly keep you in your home. Call us today at (954) 523-HELP (4357) or contact us online for your free consultation.
Loan Lawyers has helped over 5,000 South Florida homeowners and consumers with their debt problems, we have saved over 2,000 homes from foreclosure, eliminated more than $100,000,000 in mortgage principal and consumer debt, and have recovered over $10,000,000 on behalf of our clients due to bank, loan servicer, and debt collector violations. Contact us for a free consultation to see how we may be able to help you.