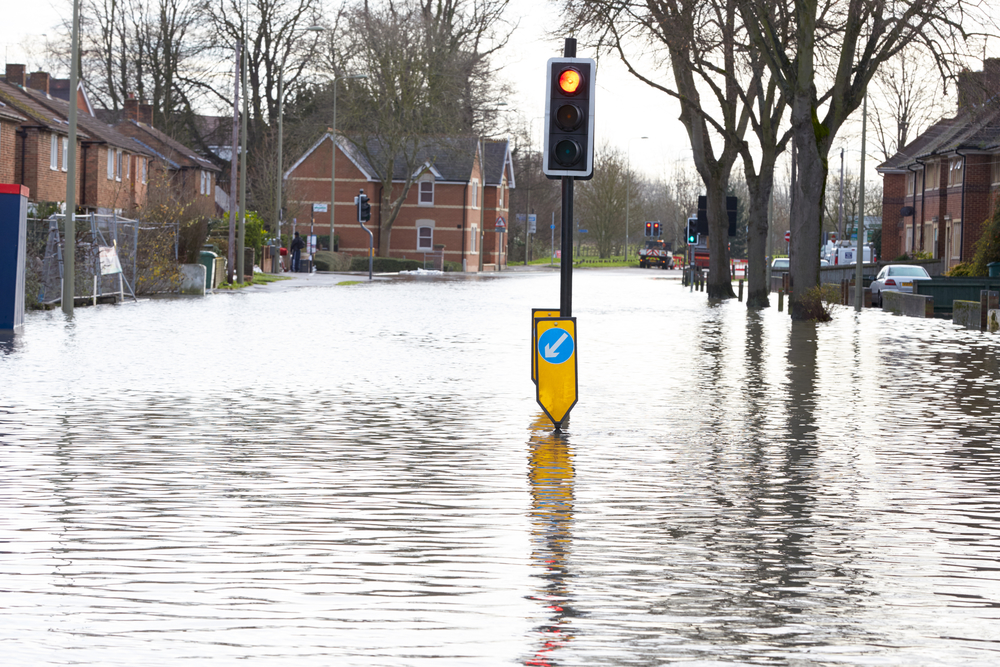 Climate change poses an imminent threat to the mortgage industry. In recent years, extreme storms, natural disasters, and precarious shifts in climate are damaging homes in areas where borrowers might not have invested in flood or fire insurance. According to CoreLogic, mortgage delinquencies on damaged homes increased more than 200% (source). With the prediction of stronger storms and more extreme weather phenomena in the future, the mortgage industry is growing more and more concerned about a foreclosure crisis that could be coming.
Natural Disasters And Foreclosures
The mortgage industry fears that they aren't prepared for the increase in foreclosures that are bound to result from rising sea levels and more extreme natural disasters. In light of this, Ed Delgado, CEO of Five Star Institute, explains, "If we look at the basic foundation of what drives the mortgage market, it is the application of credit risk. What's missing is the understanding of weather risk and where those weather events take place…whether it's fires and mudslides in California, flooding in Texas, or tornadoes in the Oklahoma region, it's going to be a problem if the banks don't start to pay closer attention to what those weather risks are" (source). Unfortunately, many of these mortgage systems don't include the concept of climate change which is proving to be a major problem for housing markets across the US.
Here's what the current guidelines usually entail:
Temporary postponement of foreclosures and loan forbearance program are usually put in place which extends the length of the loan, allowing borrowers to miss a few payments. This system is put in place to help homeowners who are waiting for insurance payments to repair damage made to their home.
While the guidelines may be helpful in singular events, mortgage markets have not taken into consideration the risk associated with underwriting loans while factoring the potential losses associated with borrowers leaving behind their damaged homes.
Hurricane Harvey
For example, back in 2017, Hurricane Harvey flooded and destroyed over 100,000 homes throughout the Houston area. In the aftermath of that detrimental storm, researchers found that 80% of those homes did not have flood insurance. This is because Houston is not an area that's typically prone to flooding. Due to homeowners' inability to pay for the damages made to their home (without insurance), many Houston homes went into foreclosure and were later auctioned off. In light of significant investor demand in the market, Houston narrowly avoided a foreclosure crisis. Unfortunately, in the coming years, many cities won't be as lucky as Houston was on the investor market.
For homes that aren't within a hot housing market, foreclosures will occur far and wide in the wake of a detrimental storm or natural disaster. This is especially true for homes that are not listed in the FEMA floodplains. Across the country, countless lenders (and the federal government) base their risk on FEMA's flood maps. However, FEMA is only required to update their maps every five years. After Hurricane Harvey, researchers found that many of the damaged homes in the area were far off of FEMA's flood plain, which can be problematic in years to come as sea levels continue to rise and natural disasters grow more fierce.
Climate-induced foreclosures are sure to increase in the coming years. It's up to mortgage companies to incorporate the risk of natural disasters in their borrowing terms to reduce the financial damage that could follow.
Our Fort Lauderdale foreclosure attorneys are here to help. Contact us today at 954-523-HELP (4357).