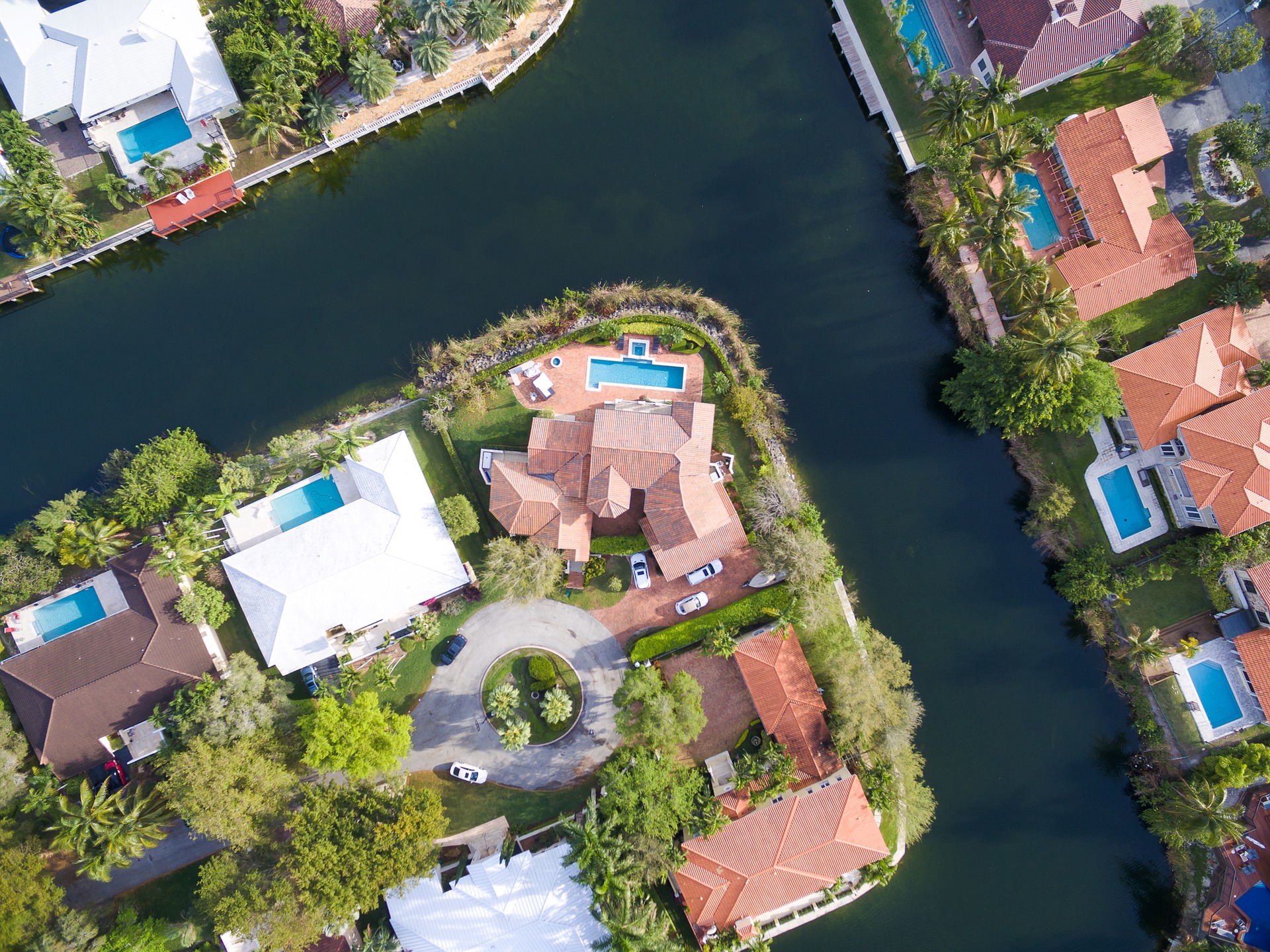 Since the housing crisis hit in 2007, there has been no state more seriously impacted than Florida. The Sunshine State emerged as the leader of the pack in foreclosures immediately following the Great Recession. Over time, Florida foreclosures dropped and people began once again buying homes, and keeping them, with some degree of certainty. Unfortunately, Florida is once again leading the country in foreclosures, and it has many around the state, and the country, wondering why.
Foreclosures in Florida At the Height of Crisis
It was in 2003 that the mortgage market in Florida, and everywhere else around the country, was booming. Life was good as more and more people realized the dream of homeownership. It wasn't to last long, though, as in 2007 the bottom would fall out of the housing market and there would be no area impacted more than Florida.
In Lee County, foreclosure was something that 42 percent of homeowners would experience between the years of 2008 and 2013. At the same time, unemployment was rising above 11.7 percent, compounding the problem. The situation was so bad in Florida at that time, that then-President Barack Obama used the state as an example of why his stimulus package was so desperately needed.
The foreclosure crisis had not only arrived in Florida during 2007 and 2008 – the state was also dubbed the Foreclosure Capital. The point was made very clear just by looking at the court dockets. In a judicial foreclosure state such as Florida, a judge must sign off on the foreclosure. At the peak of the crisis in late 2008, the courts had backlogs of 30,000 foreclosure cases.
Foreclosures in Florida in 2016
By the year 2016, Florida had become famous for the number of foreclosures it saw, even years after the crisis had come to an end around much of the country. However, it was clear that nothing could keep Floridians down for long, as they continued to work hard to emerge from the foreclosure hole.
It seemed it was working, too. In early 2016, the number of foreclosures in Florida dropped by seven percent. To Florida residents, the decline indicated that the crisis was really over. Foreclosures were at the lowest they had been since the height of the housing crisis, and the state was making a comeback. Unfortunately, that comeback was short-lived. In September of 2017, Hurricane Irma hit Florida with such force that it was later called the costliest storm in Florida's history.
The damage down by the storm ripped roofs off of homes, completely leveled others, and knocked out power for millions of people. Just as homeowners and homebuyers were once again feeling secure about the real estate market in Florida, Mother Nature came and knocked it down once again.
Foreclosures in Florida Now
For those who lived through it personally, the effects of Hurricane Irma are still felt. Some homes are still going through repairs or rebuild, and those that lost loved ones will always feel the impact of Irma. Unfortunately, it seems as though the storm and other factors are still having an effect on Florida's foreclosures.
According to ATTOM Data Solutions, Florida reported the fourth-highest foreclosure state in the country for the first quarter of 2019. Only New Jersey, Delaware, and Maryland posted higher amounts of foreclosures for the first three months of the year.
While that may sound discouraging with everything Florida has already been through, there are some positive notes to the new findings. First, out of over two million properties in Florida, the state still only saw 2,014 foreclosures during the first quarter. The stats also showed that foreclosures in the state dropped by 8.8 percent from the first quarter of 2018.
Reasons for Foreclosures in Florida
Since the housing crisis, many around the country have wondered why Florida's foreclosure rate is always so high. Even those around the state have often questioned why their state is in such bad shape.
The first thing to remember is that those in Florida are no more immune to life's circumstances than is anyone else. People lose jobs or become ill and are simply unable to pay their bills, including their mortgage payments. However, this doesn't mean that those in Florida are more likely to fall into hard times, either.
The biggest reason for the state's foreclosure problems? Investors and those wishing to reap all the benefits of living in The Sunshine State.
Analysts and experts often said during the crisis that it was going to hit hardest in the places people most wanted to live. As prices became more affordable in the early 2000s, and mortgages were given to just about anyone that asked for them, investors started to flock to Florida. It's understandable why they did so. They bought waterfront properties by the handful and, of course, many of those buyers were also people simply looking to break into the real estate market.
The problem when it came to the increased number of investment properties is that when the bottom fell out of the housing market, it was easier for investors to walk away than it was for homeowners. As they cut their losses and left, those unoccupied homes saturated the market, lowering prices for sellers and negatively impacting Florida's entire economy.
Luckily, Florida seems to be dealing with this problem, although it's sometimes at a slower pace than many would like.
Still in Trouble? Call the Florida Foreclosure Defense Attorneys Who Can Help
While it is true that Florida's foreclosure market is seeing much smaller numbers than it was over a decade ago, there are still many homeowners facing this legal process. Those in this situation should call a Fort Lauderdale foreclosure defense lawyer who can help.
If you think you might be headed for foreclosure, or you've already been contacted by your lender, call Loan Lawyers at (954) 523-HELP (4357). We'll review all of your legal options with you and determine which route is the best one for you to take so you can possibly keep your home. You have a much better chance with your case if you have proper legal representation by your side. Call us today or fill out our online form for your free consultation.
Loan Lawyers has helped over 5,000 South Florida homeowners and consumers with their debt problems, we have saved over 2,000 homes from foreclosure, eliminated more than $100,000,000 in mortgage principal and consumer debt, and have recovered over $10,000,000 on behalf of our clients due to bank, loan servicer, and debt collector violations. Contact us for a free consultation to see how we may be able to help you.