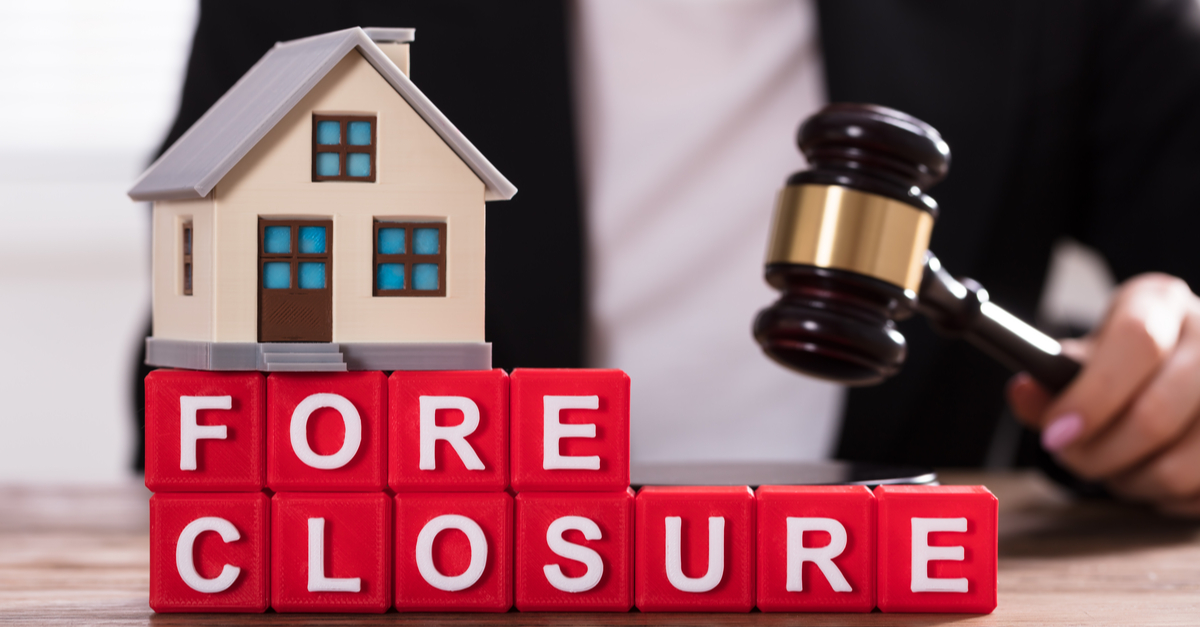 No one wants to hear that a lender is preparing to foreclose on their home. If you are in this position, or you have missed some mortgage payments and believe you will be soon, you know just how scary it is. You may even become angry and frustrated and not know what to do next. Even worse, the emotional aspect of the process may cause you to take certain steps that will only hurt you in the future.
Below are the top 10 mistakes to avoid when facing foreclosure so you can come out of the situation in the best position possible.
Ignoring Your Lender

The worst thing you can do when facing foreclosure is to ignore your lender. Although you may feel frustrated or even angry with your lender, they are calling you and sending you letters because they would likely rather work with you to save your home rather than foreclose on it.

Answer the phone when your lender calls and try to work out an agreement with them.

Not Considering Renegotiating Your Loan

Again, your lender will only foreclose on your home as a last resort. The chances are very good that they want to work with you to determine an option that will let you stay in your home.

They may be willing to renegotiate your mortgage loan so it is more affordable for you to pay. If an agreement can be arranged, you are then still responsible for not only paying the mortgage, but also the utilities, upkeep to the property, and taxes. Your lender does not want to be responsible for these expenses.

Not Considering All of Your Options

When lenders are about to foreclose, you may think you are out of options and that you are going to lose your home. Although you may, depending on the situation, there are ways to avoid foreclosure and avoid the consequences that come with it, such as the hit your credit score will take.

Speak to a foreclosure defense lawyer who can tell you about your options, including selling the home at a short sale, arranging a deed-in-lieu of foreclosure with the lender, or even filing for bankruptcy, which may delay the process.

Damaging the Property

It is not uncommon for homeowners to become so angry once the foreclosure process starts that they take it out on the home. Some homeowners pour cement down the drains, strip the interior finishes, and even rip up the floorboards.

It is crucial that you do not intentionally damage the property in any way. Your lender may file vandalism charges against you and you will likely be on the hook for paying for any damage you caused.

Failing to Maintain the Property

So, you may not intentionally damage the property, but you may also not want to put a lot of work into maintaining the property. While you do not have to do any major renovations, you should maintain the property by mowing the lawn, pulling the weeds, and making small repairs when necessary. If you do not, it will be harder to sell the home and you do not want that, particularly if you are hoping for a short sale.

Also, make sure you do not leave the home or turn off the utilities. You must ensure that the property stays in good condition, which means making sure mold does not grow throughout the home, and that animals such as raccoons do not get in. Additionally, in the end you may be able to keep your home and if you have not kept it properly maintained, you will have a much bigger job on your hands.

Not Saving Money

If the lender is successful in foreclosing on your home, you will need money to find a new place to live. After a foreclosure though, your credit score will also be affected, which can make it more difficult to find a place to rent. Start saving money now so that you can pay security deposits, moving expenses, and costs of a storage unit, if necessary.

Failing to Create a Plan

You may want to avoid foreclosure as long as possible and so, you try not to think about it. However, this too, is a big mistake. You need to create a plan which includes finding a new home, packing all of your belongings, and getting ready to move.

If you do not take these actions, the sheriff may come to your home with a team of people that will place your belongings on the curb. This will only add to an already bad situation and will make things much worse.

Not Selling the Home

You may not always be able to sell the home, but you should at least consider the possibility. For example, if you know you are behind on mortgage payments and do not think you can bring the loan up to date, you may want to sell the home to avoid foreclosure.

If you owe more than what the home is worth, you can also speak to your lender about a short sale, which they may agree to, as this will allow them to recover at least a portion of the loan.

Failing to Understand the Legal Consequences

Foreclosure is bad enough, but many homeowners do not realize that the process may not end there. If you still owe money on your home once the foreclosure process is over, the lender may still obtain a deficiency judgment against you.

This judgment will hold you legally responsible for paying the rest of the loan, even though you no longer live in the home.

Not Speaking to a Fort Lauderdale Foreclosure Defense Lawyer

The foreclosure process is long and complex, and it is difficult to understand the many details that will come up along the way if you have never been through it before.

If you are facing foreclosure, our Florida foreclosure defense attorneys at Loan Lawyers are here to help. We will explain the entire process, negotiate with your lender, and give you the best chance of staying in your home. When you need legal help, call us at (954) 523-4357 or contact us online to schedule a free consultation.
The dedicated bankruptcy attorneys at Loan Lawyers have:
helped over 5,000 South Florida homeowners and consumers with their debt problems
saved over 2,000 homes from foreclosure
eliminated more than $100,000,000 in mortgage principal and consumer debt
recovered over $10,000,000 on behalf of our clients due to bank, loan servicer, and debt collector violations.
Contact us for a free consultation and find out more about our money-back guarantee on credit card debt buyer lawsuits, and how we may be able to help you.