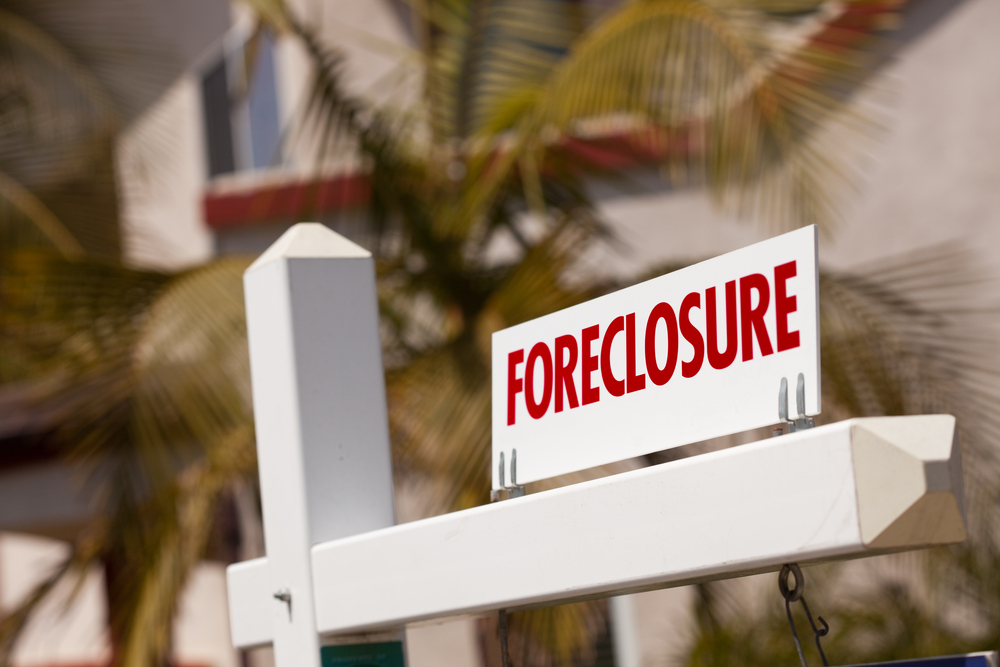 The start of a new year, and a new decade, is always an exciting time. People get to look back on the year that just passed and celebrate their milestones and memories, while also looking forward and getting excited about making new ones. It is also the time for experts to analyze the forecast for the coming year when it comes to things such as the housing market, the economy as a whole, and foreclosures. It is the last of these that we are most excited about. So, what does next year hold for foreclosures around the country and in Florida?
Looking Back at 2019
To understand what is coming in the future, it is important to look at the trends of the past. According to ATTOM Data Solutions, the third quarter of 2019 saw a decrease of foreclosures by 19 percent compared with the same quarter in 2018. That quarter in 2019 also had the lowest amount of foreclosure activity since 2005.
After struggling at the beginning of the year, Florida also saw a drop in foreclosures during the third quarter. News coming out of South Florida, in particular, was quite encouraging. This area saw a decrease in foreclosures by 34.3 percent compared with last year.
This is all good news, as fewer foreclosures signify a better housing marketing and a stronger economy as a whole. For Florida, which was one of the states hardest hit by the Great Recession, it is especially good news. However, will that good fortune continue in the year ahead?
Looking Ahead to 2020
The best way to determine a fairly accurate forecast for the future is to look back on what has happened most recently. Judging from foreclosure rates that were so low around the country at the end of 2019, there is a good chance that 2020 could see the same kind of success.
However, Florida still has one of the highest foreclosure rates in the country. Additionally, the start of 2019 was not so good throughout the state. Hopefully, that is a trend that does not continue, although it is likely that Florida will continue to have higher foreclosure rates than many other states.
What Is Next After Foreclosure?
Although the foreclosure rate in Florida is dropping, is still remains very high. Many borrowers are also just getting out of the foreclosure process, and may wonder what will happen next. After the foreclosure process, that is unfortunately not the end of it for many people, and there are a few things borrowers should expect.
One of these is a deficiency judgment. After a foreclosure, you may still owe debt on your mortgage. When this is the case, the lender can ask the judge to issue a deficiency judgment against you. This means you could still owe that money, which is often thousands of dollars. For example, if your home was sold in a short sale, the purchase price likely did not equal the same amount you still owe on the home. In this instance, the lender can file a lawsuit and ask a judge to issue a deficiency judgment against you.
Deficiency judgments are often devastating for borrowers that are already in a difficult financial position. It is crucial to speak to a foreclosure defense attorney who can help protect you from these judgments.
Many people also wonder how long they have to move out of their house after a foreclosure. This will depend on a number of factors. After the home is sold at auction, you have 10 days to object to the sale before a court will issue a title to the new owner. This sale typically occurs between 28 and 35 days after the entry of the final judgment of foreclosure. If you attend the hearing, most judges will grant you 60 to 90 days to leave your home.
However, the amount of time you can remain in the home is often left up to the new owner. The new owner may ask you to leave within a certain amount of time, or they may even allow you to remain in the home as a tenant. Many investors purchase homes that are in foreclosure but do not intend to live in them as their primary residence. As such, they allow borrowers to remain in the home and collect rent from them.
Another issue that will come up after foreclosure is that your credit score will take a hit. It could drop by 100 points, or even more. For a consumer who had a quality credit score of 780 prior to foreclosure, they could see that drop by 140 to 160 points, leaving them with a score between 620 and 640. Borrowers who had a lower score prior to foreclosure, such as a score of 680, could see their score plunge to a range between 575 and 595.
Most mortgage lenders expect borrowers to have a credit score between 580 and 640 to qualify for a mortgage. This could mean that after foreclosure, it could be a while before the borrower can apply for a home loan again. Additionally, most lenders have a set waiting period, usually of about four years, before they will lend to a borrower that has lost their home to foreclosure.
Facing Foreclosure? Our Florida Foreclosure Defense Lawyers Can Help
Although the foreclosure numbers coming out of Florida, and the rest of the country, are encouraging, there are still too many homeowners that are in trouble and are faced with the fear of losing their home. If you are in this position, you need the help of our Fort Lauderdale foreclosure defense attorneys at Loan Lawyers. We are aggressive trial lawyers who know the defenses to use against foreclosure, and that will fight to keep you in your home. We have already helped thousands of homeowners, and we want to help you, too. Call us today at (954) 523-HELP (4357) or contact us online to schedule your free consultation and to learn more about how we can help.
Loan Lawyers has helped over 5,000 South Florida homeowners and consumers with their debt problems, we have saved over 2,000 homes from foreclosure, eliminated more than $100,000,000 in mortgage principal and consumer debt, and have recovered over $10,000,000 on behalf of our clients due to bank, loan servicer, and debt collector violations. Contact us for a free consultation to see how we may be able to help you.