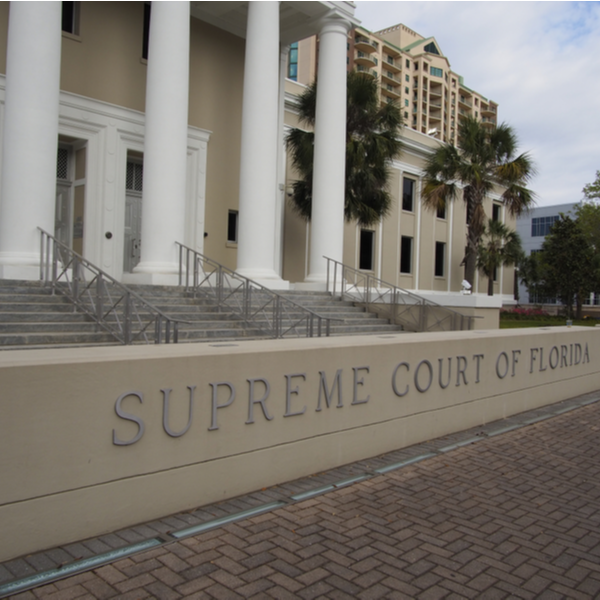 For years, the courts in Florida have debated the idea of standing in foreclosure. While standing will still likely be debated in the courts, the latest decision from the Florida Supreme Court means that attorneys' fees probably won't be. Prior to the latest case, "No Standing, No Fees" was fairly standard in Florida. This meant that when a defendant or a homeowner facing foreclosure went to court to defend their case on standing, they could not go after the lender for attorneys' fees, even if they won their case. Fortunately, that is no longer an issue.
To understand what this latest decision from the highest court in the state means, all homeowners should understand what standing is and how it affects their foreclosure case.
What Is Standing in a Foreclosure Case?
Standing was a major issue in foreclosure cases during the housing crisis of 2008. Even today, many homeowners raise the issue of standing as part of their foreclosure defense. So, what is standing in a foreclosure lawsuit?
First and foremost, Florida is a judicial foreclosure state. That means that before a lender can foreclose on your home, they must file a lawsuit with the court and win their case. To do this successfully, however, the lender must have standing.
In its most basic sense, standing refers to when a party files a legal action in which they have some stake in the outcome. The party who files the lawsuit must have suffered an actual injury by the wrongs they accuse the homeowner of doing in the original complaint. In other words, they must have something to gain or lose in the case.
For example, if your neighbor was injured due to the carelessness of someone else, you could not sue the at-fault party because you did not sustain an injury. The same is largely true in foreclosure cases. The lender has to have suffered an injury, such as a loss of mortgage payments, in order to bring a lawsuit. While this example does sufficiently explain standing, the issue does become a bit more complicated in foreclosure cases.
Mortgage lenders and servicers do not always keep their loans or mortgages. They often sell them in bundles to other companies and, when they do, they no longer have standing. The lender then cannot sue you for foreclosure because they have nothing to gain or lose in court.
Standing is a very common defense in foreclosure cases. The lender or servicer must prove that they are named on the mortgage or loan document. This is often very difficult for them to do because home loans are bought and sold, usually multiple times. When a lender or servicer cannot prove that they have standing, it is a valid defense and may allow you to keep your home unless the party that owns the loan decides to sue for foreclosure.
While standing is a common issue in foreclosure lawsuits, there is now one aspect of standing that will no longer be debated in court. That is whether or not defendants who are successful with their standing defense can claim attorneys' fees. Now, this should no longer be an issue.
The Decision By the Florida Supreme Court
It was on December 31, 2020 that the Florida Supreme Court resolved an ongoing conflict between many of the appellate courts in the state. The issue focused on whether homeowners who successfully defend a foreclosure using the standing argument and win their case can try to recover their attorneys' fees from the lender. The issue only presents itself when standing was raised in the case and provided the defense for the borrower.
In Page v. Deutsche Bank Trust Co. Americas, et al., the Florida Supreme Court ruled that the issue involving standing and attorneys' fees required an interpretation of the Florida Statutes. According to the court's published decision, the statute includes a fee-shifting provision, and the Court determined that borrowers should also be able to use the fee-shifting argument to recover their attorneys' fees after a successful foreclosure case. If the lack of a lender's standing is determined at the time the foreclosure lawsuit is filed, the borrower still has the right to attempt to recover their legal fees.
The decision is significant. The 'No Standing, No Fees' argument is one that lawyers have used extensively in appellate courts. The decision made in individual cases largely depended on where the case was heard. According to the First and Third Districts, borrowers were not allowed to go after their lenders and servicers for legal fees, even if they were successful in their defense by arguing a lack of standing. However, the Second and Fifth Districts of Florida had a contrasting opinion. In these courts, borrowers were not prevented from pursuing legal fees from their lender or servicer.
In practice, this means that borrowers can now recover their legal fees if they raise the issue of standing in court and are successful with it. It also means that this is now the law in all of Florida, not just in specific districts. In the future, lenders and services alike can expect several lawsuits filed by borrowers who are attempting to recover their attorneys' fees.
The decision should also bring much-needed relief to homeowners. People generally fall into foreclosure because they are in financial hardship. Although attorneys' fees are usually reasonable, any relief is welcome when a person is in foreclosure, and the latest decision certainly provides some.
Call Our Florida Foreclosure Defense Lawyers for Help with Your Case
If you are in fear of losing your home, especially if your lender or servicer has already started foreclosure proceedings, you need sound legal advice. At Loan Lawyers, our Fort Lauderdale foreclosure defense attorneys pride ourselves on staying current with the law, and we have used that knowledge to help thousands of Floridians stay in their homes. We want to help you, too. When you are facing foreclosure, call us at (954) 807-1361 or contact us online to schedule a free consultation and to learn more about how we can help.
Loan Lawyers has helped over 5,000 South Florida homeowners and consumers with their debt problems, we have saved over 2,000 homes from foreclosure, eliminated more than $100,000,000 in mortgage principal and consumer debt, and have recovered over $10,000,000 on behalf of our clients due to bank, loan servicer, and debt collector violations. Contact us for a free consultation to see how we may be able to help you.