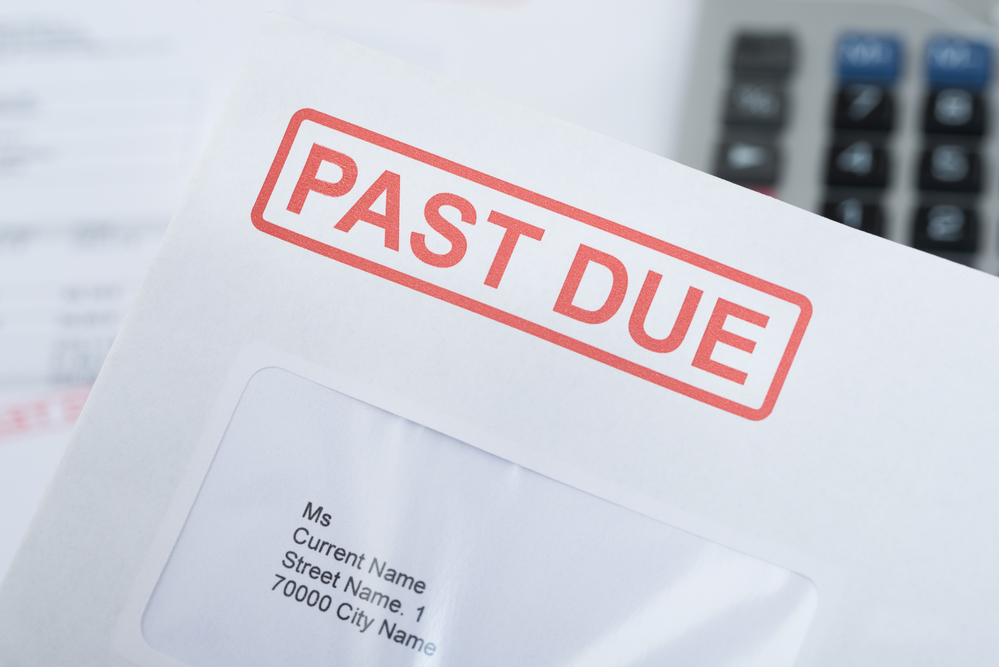 It's not uncommon for consumers to complain of debt collectors calling them at all hours of the day and night. Some consumers even worry that debt collectors will take further action, such as contacting an employer to have the employee's wages garnished to repay the debt. These are just some of the ways creditors and debt collection companies try to get consumers to pay back their debts. However, are these methods legal?
There are a lot of myths and misconceptions about what debt collectors can and cannot do under the law. This is why it's so important that anyone carrying any amount of debt understand the laws, both in Florida and around the country, that pertain to debt collection.
The Fair Debt Collection Practices Act (FDCPA)
The FDCPA is a federal law that outlines the methods debt collectors can take in order to collect their debts and those they cannot. Under the FDCPA, creditors cannot speak to a third party about any type of debt, including employers, call debtors at their place of employment, or engage in other tactics intended to harass, abuse, or mislead a person into paying off their debt.
While the FDCPA is extensive and provides many protections to consumers, it does have its own shortcomings. For example, this act applies only to debt collectors and third parties who purchase debts from the original creditor. The act does not cover those original creditors, which means these companies can still engage in these tactics when trying to recover a consumer's debt.
Florida's Consumer Collection Practices Act (FCCPA)
Florida's Consumer Collection Practices Act supplements the federal act, however, it provides even more protection to consumers. While the FDCPA does not apply to original creditors, the FCCPA does. This means that those in the Sunshine State are protected from abusive and harassing tactics often deployed by debt collectors.
Some of the tactics prohibited by the FCCPA include:
Impersonating a police officer or representative of a government agency;
Using threatening or violent tones, or threatening force or violence if the debt is not paid;
Speaking to a debtor's employer about the debt, or threatening to speak to their employer;
Reporting or threatening to report disparaging information about the debt to a consumer agency when a debt has been disputed, without also telling the consumer agency the debt has been disputed;
Speaking to any third party about a debt;
Contacting debtors between 9:00 p.m. and 8:00 a.m. without the debtor's permission;
Harassing family members of the debtor about the debt;
Misrepresenting themselves as an attorney, or falsely telling a debtor they have contacted an attorney;
Filing a lawsuit in the wrong jurisdiction, making it difficult for a debtor to defend themselves;
Misrepresenting forms and summons in a way that makes it appear as though they were sent from a government agency or an attorney's office;
Using obscenities, profanities, or otherwise vulgar or abusive language when speaking with a debtor;
Enforcing, or trying to enforce, an illegitimate debt, such as one that has expired under the statute of limitations;
Hiring a CCA to collect on a debt, knowing that they are unlicensed;
Sending documents through the mail with embarrassing words or phrases on the outside of the postcard or envelope; and
Speaking directly to debtors when they have knowledge the debtor has legal representation.
These are just a few of the laws covered under the FCCPA. There are many more, hence why it's so difficult for consumers to understand what rights they have under the law. It's for this reason that anyone with overwhelming debt, and who is constantly contacted by debt collectors, speak to an attorney who understands these laws and how to defend a person against the measures creditors sometimes take.
When Creditors and Debt Collectors Violate the Law
When a consumer can prove that a creditor or debt collector violated the FCCPA, they can do more than simply stop the threatening or harassing behavior. In Florida when creditors and debt collectors violate these laws, consumers can file a lawsuit against them. When these lawsuits are successful in court, consumers can receive damages, statutory damages up to $1,000, punitive damages if awarded by a judge, and they can also recoup any attorneys' fees and court costs they paid.
If a debt collector violates the federal law, a consumer may wish to also file another lawsuit against them. Due to the fact that the FDCPA only covers debt collectors and not creditors, these are the only agencies that can have a lawsuit filed against them.
Consumers who find any debt collector or creditor is in violation of the law can also file a complaint with Florida's Office of Financial Regulation. This agency will record the complaint and analyze the company or person to look for patterns of unfair or illegal practices. If it's found that a person or company is regularly engaging in unfair debt collection practices, the Office of Financial Regulation may conduct a formal investigation of their own and take action to protect the public.
Filing a complaint with the Office of Financial Regulation can be done online. Consumers will need to create an account and have available a summary of their complaint, as well as copies of related documents, such as contracts and account statements. When filing a complaint online it's important these documents are in electronic form so they can be uploaded at the same time the complaint is made.
Contact the Fort Lauderdale Debt Attorneys Who Can Help Hold Creditors and Debt Collectors Responsible
It's no wonder so many consumers are kept up at night due to their debt. Debt collectors and creditors often don't make it any better when they continue to call constantly and use threats of violence or harassing language when trying to recover the debt. Consumers don't have to live with these abusive tactics, though. A Florida debt attorney can hold them responsible, and ensure they don't use these illegal tactics in the future.
If you are being harassed by a debt collector or creditor, contact the Loan Lawyers at (954) 523-HELP. We'll review your case, identify any violations of the law that have occurred, and hold companies responsible for those violations. You don't have to face these agencies on your own. Call us today or fill out our online form so we can begin reviewing your case.
Click here for more information about credit card and debt defense.
Loan Lawyers has helped over 5,000 South Florida homeowners and consumers with their debt problems, we have saved over 2,000 homes from foreclosure, eliminated more than $100,000,000 in mortgage principal and consumer debt, and have recovered over $10,000,000 on behalf of our clients due to bank, loan servicer, and debt collector violations. Contact us for a free consultation and find out more about our money back guarantee on credit card debt buyer lawsuits, and how we may be able to help you.