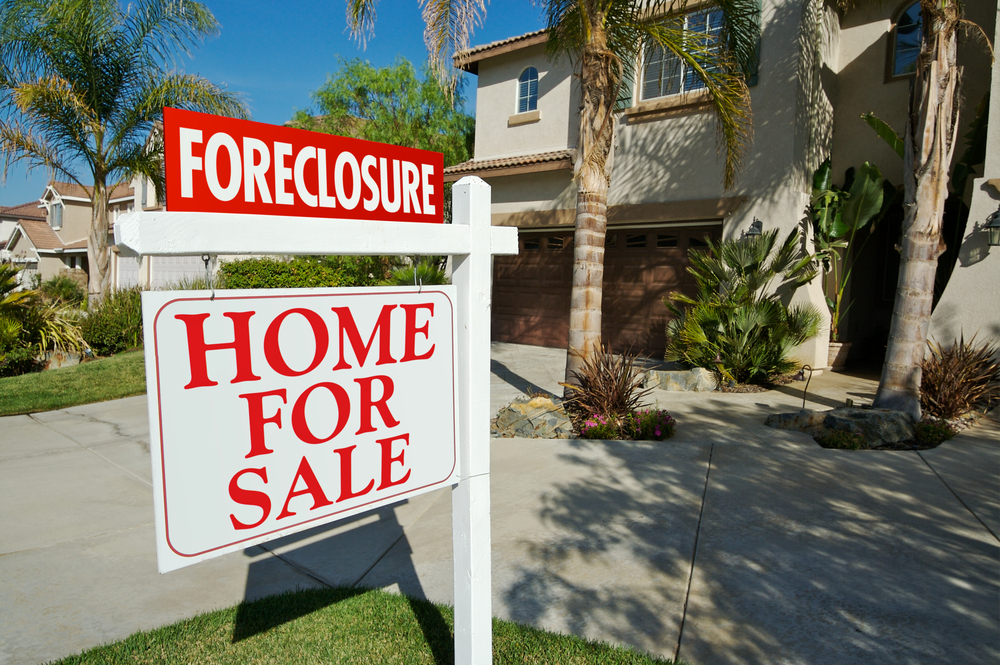 Even though the federal and state governments have placed a freeze on certain foreclosures, with Governor DeSantis halting all foreclosure proceedings, some Florida homeowners are still in trouble. According to a new study, many Floridians will likely face foreclosure in the months after the coronavirus crisis has died down. Some of these homeowners should speak to a foreclosure defense lawyer, but this may not be appropriate for all homeowners. Below are the findings from the recent study, and an explanation of when you may need a foreclosure defense attorney.
The Study
A study conducted by ATTOM Data Solutions shows that Florida has one of the greatest at-risk housing markets for foreclosures, second only to New Jersey. Within Florida, there are also some countries that are more at risk than others. Charlotte County was ranked in the top 50 housing markets most at risk, ranking 48th in the country. According to the study, counties within the top 50 were most vulnerable. Homeowners in Manatee County are also at great risk, ranking 86th in the study, and Sarasota County ranked 130th. In total, ATTOM Data Solutions studied 483 counties throughout the United States.
ATTOM Data Solutions determined which counties were most at risk using the total number of housing units that received a foreclosure notice in the last quarter of 2019. The company also considered mortgage loans that were underwater, as well as the wages in the applicable counties that are necessary to pay for the expenses related to homeownership.
Homeowners who may face foreclosure in the coming months should know whether or not they should speak to a foreclosure defense lawyer.
When to Hire a Foreclosure Defense Lawyer
There are many instances in which homeowners should always speak to a foreclosure defense lawyer before proceedings go any further. These include:
When you believe you have a defense to keep your home: Homeowners sometimes do not understand that there are many possible defenses to foreclosure. For example, the servicer may have not followed proper procedures, or they may have made a mistake with your account. Or, the lender that is trying to foreclose may not be able to prove that they have good standing to foreclose. In other words, they may not be able to prove that they own your loan. These defenses require you to make a legal argument and respond to a lawsuit. A foreclosure defense lawyer will be very familiar with these procedures.
You are in the military: Under the Servicemembers Civil Relief Act, members of the military have special protections against foreclosures. This Act is very extensive and complex for those who are unfamiliar with it. A lawyer can explain the law and ensure that the servicer is complying with them.
The lender or service is dual tracking: Dual tracking is a term that refers to when a servicer or lender proceeds with foreclosure even though an application to stop the foreclosure is pending. Dual tracking is against the law, so it is important that you speak to a lawyer as soon as possible once you find it is happening. An attorney can provide advice on whether the servicer or lender is breaking the law, and can stop the foreclosure proceedings when they are. It is important to do this before your home is foreclosed on, as it is very difficult to get a home back after the fact.
Although these scenarios may seem as though it is always good to speak to a foreclosure lawyer, there are some instances in which this may not be necessary.
When a Foreclosure Defense Lawyer May Not be Necessary
In most cases, homeowners should always speak to a foreclosure defense lawyer as soon as a lender starts foreclosure proceedings. However, if you are in any of the situations below, you may not need an attorney.
You only want to keep the home during foreclosure: If you only want to live in the home until the foreclosure process is over, you may not need to speak to an attorney. Legally, you will still own the home until the home is sold at a foreclosure sale and the new owner gets the title to the property. Up until that point, you can remain in the home for free. It is important to remember that even in this situation if the servicer tries to change the locks or remove your personal property in an effort to preserve the property, you should speak to a lawyer.
You have already spoken to the lender about alternatives to foreclosure: If you have already asked your lender for a loan modification, refinancing, or another alternative to foreclosure and the process is not over, the lender or servicer cannot move forward with foreclosure proceedings. Again, this is dual tracking and after notifying them that they are breaking the law, they should stop the foreclosure process.
You do not believe you have a defense: Although there are many defenses to foreclosure, they do not apply to all situations. If you have not made payments on your home, you do not intend to start making payments again, and you believe the servicer has complied with the laws, you likely do not need to speak to a lawyer.
You do not want to keep the home: Sometimes, homeowners do not realize that they actually cannot afford the home, and they do not want to attempt other solutions until foreclosure proceedings have begun. If this is the case for you, it may be best to let foreclosure proceedings continue without speaking to a lawyer.
Even when these situations apply, it is still sometimes worthwhile to speak to an attorney unless you are certain that you do not want to keep the home. You may have a valid foreclosure defense that you do not know about.
Our Florida Foreclosure Defense Lawyers can Help
It is never easy going through foreclosure proceedings, even if you are okay with giving up the home. At Loan Lawyers, our Fort Lauderdale foreclosure lawyers can help. We know the defenses that may allow you to remain in your home and can negotiate with the lender to come up with a suitable payment plan. When you need help, call us at (954) 523-HELP (4357) or contact us online to schedule a free consultation and to learn more about how we can help.
Loan Lawyers has helped over 5,000 South Florida homeowners and consumers with their debt problems, we have saved over 2,000 homes from foreclosure, eliminated more than $100,000,000 in mortgage principal and consumer debt, and have recovered over $10,000,000 on behalf of our clients due to bank, loan servicer, and debt collector violations.  Contact us for a free consultation to see how we may be able to help you.