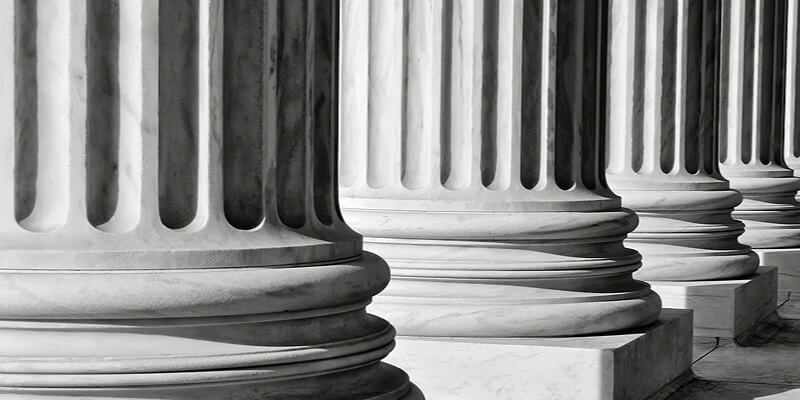 Loan Lawyers, LLC is licensed to practice law in the state of Florida. If you have a legal matter that you would like to discuss and you are NOT located in Florida, please contact your state's Bar Association to get the information of a lawyer that can assist you in your home state. Thank you.
There is no dispute that dealing with unpaid or outstanding debts can be overwhelming. Everything from being flooded with debt collection letters and notices or being bombarded by calls from debt collectors seemed designed to make you uncomfortable. From a strategic position, it may very well be the intent of the debt collectors to be annoying. After all, if they are sufficiently annoying they may make you uncomfortable enough that you will pay the outstanding balances just to get the calls and the letters to stop. While it may seem that the debt collectors have a disproportionate amount of power, the law does, however, offer you some protection as the consumer. One such protection is the "mini-Miranda" disclosure that is required by Section 807(11) of the Fair Debt Collections Practices Act.
The mini-Miranda or Section 807 (11) of the FDCPA states as follows:
The failure to disclose in the initial written communication with the consumer and, in addition, if the initial communication with the consumer is oral, in that initial oral communication, that the debt collector is attempting to collect a debt and that any information obtained will be used for that purpose, and the failure to disclose in subsequent communications that the communication is from a debt collector, except that this paragraph shall not apply to a formal pleading made in connection with a legal action.
This mini-Miranda disclosure requires debt collectors to inform you of the purpose or intent of the communication. One common permutation of the mini-Miranda warning reads as follows:
"THIS COMMUNICATION IS FROM A DEBT COLLECTOR. THIS IS AN ATTEMPT TO COLLECT A DEBT. ANY INFORMATION OBTAINED MAY BE USED TO COLLECT THE DEBT."
This disclosure must be clearly or conspicuously stated in the initial communication, whether written or verbal, between you and debt collectors. If a debt collector fails to do so, then it may have violated Section 807(11) of the FDCPA and you may be able to sue them. If you believe that a debt collector may have violated your rights, then you should seek the assistance of a law firm with experience litigating FDCPA and other consumer protection cases.
Debt Collection and Mini Miranda FAQs
When it comes to subsequent communications, is the full disclosure required?
Generally speaking, no. Under federal law, full disclosure is only mandatory when the initial communication occurs with the consumer. For any communication following the initial communication, there only needs to be proof that the communication is from a debt collector. This is why subsequent communication should have something along the lines of: "This is from a debt collector" within. This is to eliminate risks that collectors may face if they do not outwardly state that the communication is in regard to debts. For example, when debt collectors are sending communications that involve receipts or notices, but are not demanding payment, then there is no need to include the full disclosure of the mini-miranda.
When communicating with a consumer's debt relief attorney, is the full disclosure required?
When it comes to communicating with a consumer's debt relief attorney, the FDCPA does not require the mini-Miranda to be stated in formal legal pleadings, such as summons and complaints. However, courts are pretty split on whether or not the mini-Miranda is necessary when communicating with the attorneys of consumers. While some say that it is required, others rule that attorneys should be able to determine the nature of any documentation or communications so it is not necessary.
When leaving a message for the consumer, is full disclosure required?
This is a question that has not been fully settled yet. However, it is to be noted that courts tend to lean toward favoring the mini-Miranda being stated when leaving messages for consumers. In past instances, courts have found debt collections to be in violation of the FDCPA because they did not state the mini-Miranda in messages left for consumers. In other instances, though, courts have found that stating the mini-Miranda in messages could be a third-party violation of FDCPA because someone else may listen to the message other than the consumer it was intended for. It is advised to consult with an experienced Fort Lauderdale debt relief attorney when it comes to this particular query.
For more information about Fair Debt Collections Practices Act, please visit our website at: https://www.fight13.com/bankruptcy-attorney/fair-credit-reporting-act/
Loan Lawyers has helped over 5,000 South Florida homeowners and consumers with their debt problems, we have saved over 1,800 homes from foreclosure, eliminated $100,000,000 in mortgage principal and consumer debt, and have collected millions of dollars on behalf of our clients due to bank, loan servicer, and debt collector violations, negligence and fraud. Contact us for a free consultation to see how we may be able to help you.