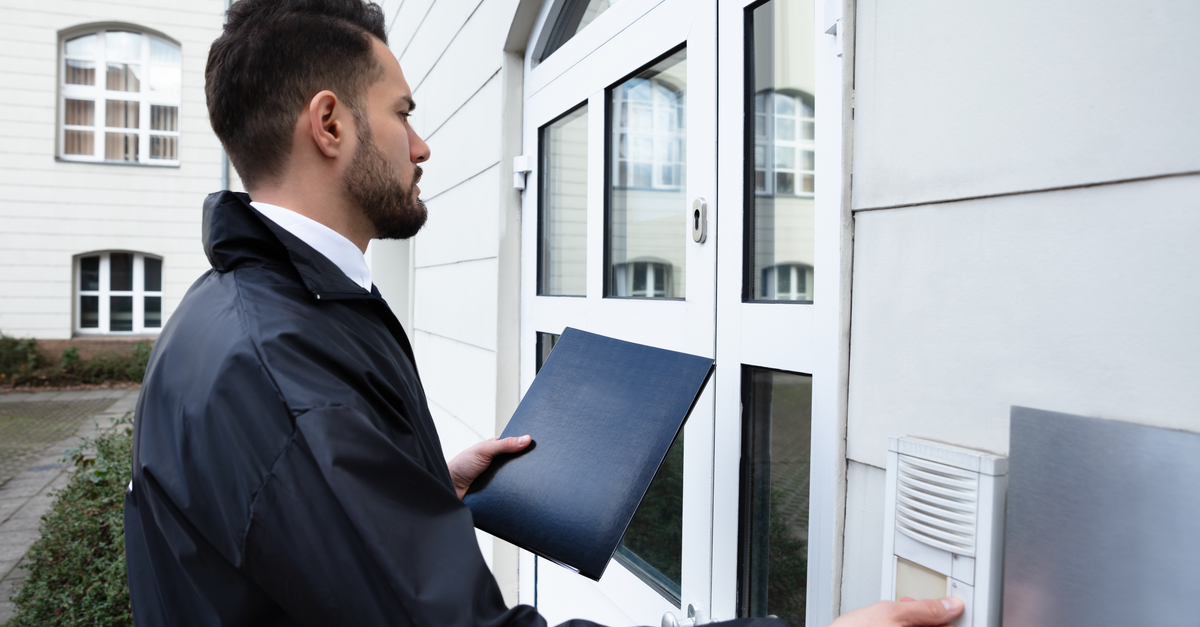 Loan Lawyers, LLC is licensed to practice law in the state of Florida. If you have a legal matter that you would like to discuss and you are NOT located in Florida, please contact your state's Bar Association to get the information of a lawyer that can assist you in your home state. Thank you.
Lenders use debt collectors and debt buyers to both relieve themselves of bad debts and so that they can write off debt, which is a liability for them. Many borrowers do not realize there are many differences between debt buyers and debt collectors. Debt buyers purchase old debts from creditors and other companies for a small percentage of what the original lender is owed. Debt collection, on the other hand, is the act of contacting the borrower and making arrangements for them to repay the debt.
If you have borrowed money from a creditor, you will typically only work with that company if you continue to make your payments on time. When the loan goes into default, that relationship between you and the creditor is in jeopardy. At some point, the original creditor will deem it unworthy to continue pursuing the debt and will sell it to someone else. This is where debt collectors and debt buyers come in, and it is important to understand the difference.
The Roles of Debt Buyers vs. Debt Collectors
Most individuals are familiar with debt collectors. They are the individuals who call, sometimes incessantly, trying to collect a debt on behalf of a creditor or other company. On the other hand, debt buyers represent businesses that buy debts from other companies and then attempt to collect on those debts. Debt buyers are sometimes also collection agencies that collect on debts they have bought from another company, or they may give or sell those debts to another debt collection company.
After a creditor has sold the debt to a debt buyer, there is little you can do. From that point on, you will have to work with the debt collector and will no longer be able to work with the creditor or original lender.
Debt Collectors Do Not Pay the Whole Amount
Companies that buy debts from other companies do not pay very much for them. Usually, debt buyers purchase a debt for only pennies on the dollar. For example, they may purchase a $1,000 debt and pay only $50 for it. When borrowers pay the debt in full, then, the debt buyer has made $950 from the debt. Debt buyers also do not only purchase one or two debts from creditors. They purchase hundreds of them, providing them with even more opportunities to make a profit. Even if only a small percentage of borrowers repay their debts, the debt purchaser can still turn a profit because they have spent so little when buying the debt.
The Effect on a Borrower's Credit Score
After debt buyers purchase debt from creditors, they can report the debt to the credit bureaus. The main three bureaus include TransUnion, Equifax, and Experian. After the debt buyer has reported the debt, it will remain on the borrower's credit report for the entire credit reporting period and the borrower's credit score will be negatively affected.
Making payments to a debt buyer does not remove the account from the borrower's credit report. However, every payment the borrower makes will be added to the report, which can improve the credit score over time, as long as the borrower is timely with other payments they owe.
Due to the fact that debt buyers have purchased the debt for such a small amount, it is sometimes easier to settle a debt for less than the balance on the account. Borrowers can pay only a fraction of the debt and, because debt buyers are still likely to make a profit, they are much more agreeable to settle for less. It is for this reason that when debt buyers contact a borrower about a debt, it is sometimes very worthwhile to settle for paying a smaller amount than the full balance.
The Statute of Limitations on Debt
It is crucial for all borrowers to understand the statute of limitations and what it means for their debt. The statute of limitations is the amount of time debt collectors and buyers have to collect on the debt. While debt collectors may attempt to collect on a debt after the statute of limitations has expired, they cannot take legal action associated with it. This means that they cannot file a lawsuit against the borrower or take action against them such as garnishing their wages or seizing their bank account.
While the statute of limitations often provides borrowers with a great deal of protection, there are times when a borrower may inadvertently start the statute of limitations again. For example, even entering into a payment agreement can extend the statute of limitations. Instead of the statute of limitations expiring soon, a new payment agreement may restart the clock, meaning that debt buyers and collectors have another five years to take legal action against the borrower.
How to Tell if a Debt Has Been Sold
Creditors do not have any obligation to tell borrowers when their debt has been sold. If you have an outstanding debt with a creditor, you may not realize that it has been sold until the debt buyer contacts you. Before paying the debt though, it is important to ask the debt buyer or collector to verify the debt. This is a right you have under the law and if they cannot verify that the debt is rightfully theirs, they have no right to collect on it. They also do not have the right to report the debt to the credit bureaus so it cannot negatively affect your credit report.
Has a Creditor Taken Legal Action? Our Florida Debt Defense Lawyers Can Help
If a creditor, debt collector, or debt buyer has taken legal action against you, it is critical that you speak to a Fort Lauderdale debt defense lawyer as soon as possible. All of these companies have the ability to garnish your wages, seize your bank account, or more if they are successful with their lawsuit. At Loan Lawyers, we know the defenses to these lawsuits and will use them to give you the best chance of a favorable outcome. Call us today at (954) 807-1361 or contact us online to schedule a free consultation.
Loan Lawyers has helped over 5,000 South Florida homeowners and consumers with their debt problems, we have saved over 2,000 homes from foreclosure, eliminated more than $100,000,000 in mortgage principal and consumer debt, and have recovered over $10,000,000 on behalf of our clients due to bank, loan servicer, and debt collector violations. Contact us for a free consultation and find out more about our money back guarantee on credit card debt buyer lawsuits, and how we may be able to help you.