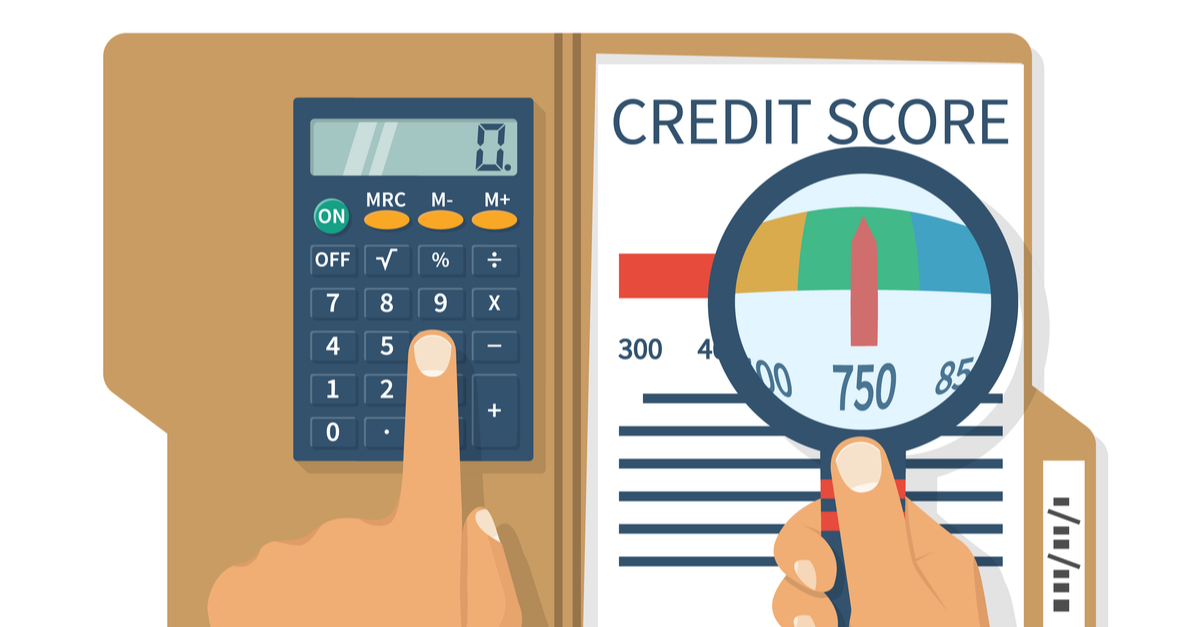 For many Americans, maintaining a high credit score is almost as important as keeping money in the bank. However, COVID-19 has greatly affected the finances of millions of people in the country and now many are wondering how the pandemic will affect their credit score. There are three main ways the pandemic will affect credit scores throughout the country. It is important to know what these are and what the credit reporting bureaus, such as TransUnion and Equifax, take into consideration when determining your score. This is the only way to ensure that COVID-19 will have as little impact on your credit score as possible.
Factors that Influence Your Credit Score
It is crucial to know how the credit reporting bureaus determine your score so that you can take certain steps to build it, and avoid other actions that will hurt it.
The five factors the bureau consider include:
Payment history: The more payments you make on time, the better it is for your credit score.
Credit utilization: The reporting bureaus will consider how much overall credit you have, and how much you are using. You should only try to use a minimum of 30 percent of your overall credit limit.
Credit history: The bureaus will also consider how long you have had credit, and how long you have been in good standing.
Credit mix: Having different types of credit, such as a combination of credit cards and loans, shows that you have good debt management skills and can handle a number of different types of credit.
Credit inquiries: The more you apply for additional credit, the more it hurts your credit score.
The above factors are listed in order of importance, so it is most important that you make all of your payments on time, and then work on the others.
Discontinuing Payments Will Affect Your Score
COVID-19 has resulted in millions of people being furloughed or laid off. Businesses have had to shutter their doors all around the country and while some are starting to reopen, for others, the pandemic forced them to close for good. With many households experiencing a sudden loss of income, it is natural to want to lose even more money by paying your debts. However, it is of critical importance that you continue making as many payments as you can, so your credit score is not lowered.
It is easy to understand if you cannot make your payments during this extremely difficult time and when that is the case, you must speak to your creditor to try to come to an agreement. Many lenders are allowing borrowers to defer their payments for six months. If you cannot come to an agreement with your creditor, you should continue to try to make at least the minimum payment to avoid a higher interest rate and late fees.
Relying on Credit will Hurt Your Score
Without money coming into the household, you may be tempted to rely on your available credit to cover your daily expenses. Of course, doing will only make your interest charges add up, and will increase your credit utilization ratio. Both of those things will affect your credit score in a negative way, and it also serves as a warning sign to creditors that you rely too heavily on credit in order to get by.
Instead of relying on credit, think about other savings you may have. Do you have an emergency fund? Now is the time to use it. Were you planning for a vacation or other major purchase before the pandemic hit? Now may be the time to dip into those savings so you can rely less on credit. Even though this means postponing your plans or goals, it will save you from debt that will only continue to accrue interest and that will cost much more in the end.
Asking for More Credit Will Impact Your Score
It is understandable that during these trying times, you may apply for more credit. Without any money coming in, you may even think this is the only option. However, when creditors and the reporting bureaus see that you are applying for several different loans or credit cards, it sends the message that you are experiencing financial difficulties, and that you may not be able to pay back the debt if your application is accepted.
If you have already maxed out your other credit cards, it is of critical importance that you do not apply for more credit, particularly from more than one creditor. This sends an even bigger warning sign to creditors that you will likely be unable to repay the debt.
Instead of taking out different loans and credit cards, again look into savings or investments that you may be able to tap into to get you through these challenging times. If you have an existing card, you should also look into balance transfer opportunities that may free up credit on one card so you can use it without having to apply for more credit. You may also consider drawing from your retirement fund, but this should only be a last resort. You will probably have to pay a penalty that is fairly steep for withdrawing the funds early, and you also still need that fund for your retirement years.
Our Fort Lauderdale Debt Defense Lawyers Are Here to Help
It is natural that at a time like this, you may wrap up excessive debt on your credit cards and perhaps a creditor has even started taking legal action against you. When that is the case, our Florida debt defense attorneys are here to help. At Loan Lawyers, we know debt lawsuits can seem intimidating, but we also know the defenses that are available and how to use them to give you the best chance of a positive outcome. If a creditor has filed a lawsuit against you, call us today at (954) 523-4357 or contact us online to schedule a free consultation with one of our knowledgeable attorneys.
The dedicated bankruptcy attorneys at Loan Lawyers have:
helped over 5,000 South Florida homeowners and consumers with their debt problems
saved over 2,000 homes from foreclosure
eliminated more than $100,000,000 in mortgage principal and consumer debt
recovered over $10,000,000 on behalf of our clients due to bank, loan servicer, and debt collector violations.
Contact us for a free consultation and find out more about our money-back guarantee on credit card debt buyer lawsuits, and how we may be able to help you.