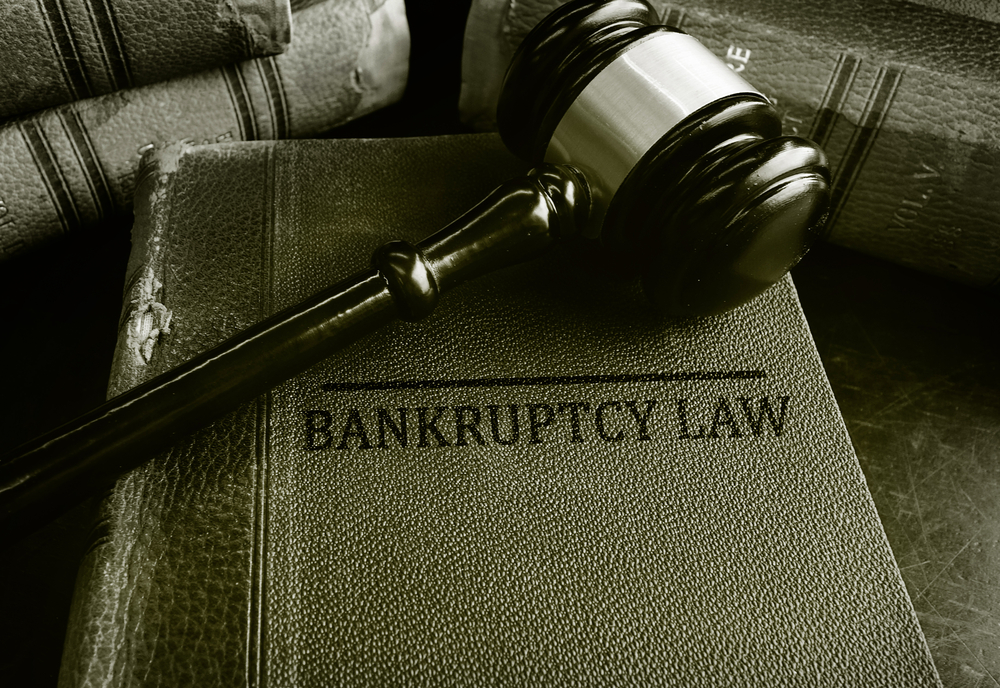 Loan Lawyers, LLC is licensed to practice law in the state of Florida. If you have a legal matter that you would like to discuss and you are NOT located in Florida, please contact your state's Bar Association to get the information of a lawyer that can assist you in your home state. Thank you.
If you have filed for bankruptcy, whether a Chapter 13 or Chapter 7, it is encouraging to know that the proceedings are fairly straightforward. Even though it is likely a very emotional time, once the process is finalized, it can also bring an immense amount of relief. One complication that may arise, though, is when a creditor files a lawsuit against you after you have already filed for bankruptcy. If this should happen after you file, there are several important things to understand.
Adversary Proceedings
If you are sued during the bankruptcy process, it means that there is a conflict. Typically, the conflict involves you and someone you are in debt to. There are instances in which a person in debt will file an adversary proceeding in order to ask the court to state that debt is dischargeable, essentially asking the judge to wipe out the debt. For example, you may ask the judge to forgive a certain type of debt that typically cannot be discharged during bankruptcy.
Attempts to Collect Debt After Bankruptcy
All bankruptcies involve automatic stays that go into effect immediately after the bankruptcy is filed. Automatic stays are intended to stop creditors from attempting to collect on a debt that may be discharged during the bankruptcy. This does not mean that you cannot be sued. It only means that in order to do it, the person filing the lawsuit must have permission from the court. For example, a judge may grant a person permission to file a divorce lawsuit or a child custody lawsuit against you while your bankruptcy case is proceeding. Typically, as long as the lawsuit does not involve any debt, a judge will allow the lawsuit to proceed.
Facing a Lawsuit After You File for Bankruptcy
If you are sued in a different court than bankruptcy court after filing for bankruptcy, it is typically because the creditor filing the lawsuit does not know about the bankruptcy case. Creditors also do not always understand the rules surrounding automatic stays and when this is the case, a creditor may also file a lawsuit against you.
When creditors do not know about the bankruptcy case, they will likely stop all debt collection attempts once you make them aware of the bankruptcy case. If they do not, you can notify the judge about the attempt to collect the debt, and this will likely put a stop to the debt collection attempts.
In some cases, the lawyer for the debt collection company will first approach the bankruptcy judge to obtain permission to file a lawsuit in a local court. If the lawsuit is seeking monetary compensation, the judge will typically deny the debt collector the chance to collect on the debt.
Being Sued in Bankruptcy Court
It is possible to have a lawsuit filed against you in bankruptcy court, but typically this only happens when there is a question over whether the debt is dischargeable. To formally file a lawsuit, a person must file a complaint, to which you must file an answer.
Reasons You May Face a Lawsuit in Bankruptcy Court
The process of a lawsuit after you have filed for bankruptcy may be quite simple, or it can be fairly complex. Two of the most common grounds for a lawsuit to be filed at this time are because a creditor filed either a denial of a discharge lawsuit or a dischargeability lawsuit.
Dischargeability lawsuits ask the bankruptcy judge to disallow the debt you owe them to be discharged, or forgiven, in bankruptcy. Denial of a discharge lawsuit is an attempt to stop the discharge of any of your debts through bankruptcy. For example, you may have a lawsuit filed against you if the trustee suspects that you have committed bankruptcy fraud.
In most cases, people who file for bankruptcy are already working with an attorney. If you have filed for bankruptcy on your own, you will need a lawyer after someone has filed a lawsuit against you in bankruptcy court. It is extremely difficult to craft defenses in a discharge lawsuit and, if you are not successful, the consequences could be great.
Responding to the Lawsuit's Complaint
It is easy to panic after being sued in bankruptcy court, but it is important that you do not. Anyone can file a lawsuit – all they really have to do is draft a complaint and pay the associated fees. Still, facing a lawsuit does not necessarily mean that the person who filed it will be successful. However, even if you are innocent of the accusations, you must still respond to the complaint.
When responding to the complaint, you can either file an answer or file a motion to dismiss. Motions to dismiss are complicated and require an in-depth knowledge of the law. For this reason, most people choose to file an answer. Most bankruptcy courts have forms that you can fill out when drafting your answer, and an attorney can also help you fill these out properly.
Once you file your answer, you are then given a date for your court appearance so you can attend a status conference. These conferences allow the judge to hear the basic facts of the case, and the conferences are typically quite brief. The judge will then inform you of any deadlines they impose, and inform you of any appearances you will have to make in the future.
Our Florida Bankruptcy Lawyers Can Help with Your Case
Bankruptcy proceedings are typically quite straightforward, but sometimes factors such as lawsuits in bankruptcy court can make them more complicated. It is these factors that make it so important to work with a Fort Lauderdale bankruptcy lawyer when filing. At Loan Lawyers, our skilled attorneys are very experienced in bankruptcy court and will give you the best chance of success with your case. If you are about to file for bankruptcy, call us at (954) 523-HELP (4357) or contact us online to arrange a free consultation.
Loan Lawyers has helped over 5,000 South Florida homeowners and consumers with their debt problems, we have saved over 2,000 homes from foreclosure, eliminated more than $100,000,000 in mortgage principal and consumer debt, and have recovered over $10,000,000 on behalf of our clients due to bank, loan servicer, and debt collector violations.  Contact us for a free consultation to see how we may be able to help you.