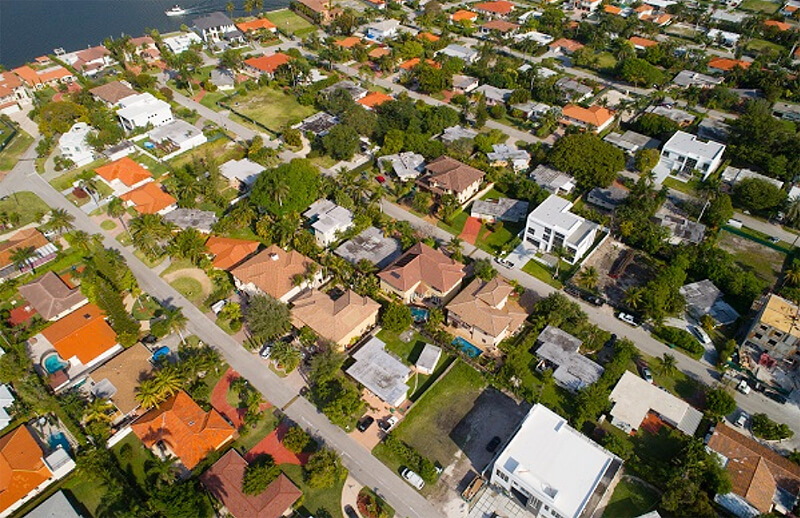 It was in mid-May when the media picked up a story about a man who faced foreclosure from the city on his home due to unpaid fines. The fines went back to 2018 when he was away from his home for several months settling his mother's estate. The grass on his property grew over 10 inches tall, resulting in daily $500 fines. Over the course of eight weeks, the man's debt to the city totaled $29,000. Now, his grass is cut but he can't pay the fines, and the city is trying to foreclose on the home.
The story sparked fear and outrage from homeowners all across Florida. Can the city really foreclose on a property due to unpaid fines? It was news to those that thought only lenders had the ability to foreclose on a home.
Foreclosure and Unpaid Fines
While it is definitely an aggressive move, cities in Florida do have the right to foreclose on a home if the property owner has unpaid fines. Typically, though, it is never their first move; they will likely send notices and requests for payment long before they begin the foreclosure process.
Any city fine or fee that's left unpaid could result in foreclosure if the property owner doesn't address it. The most common reasons for foreclosure in these cases are unpaid property taxes or fines such as the ones the man faced for not cutting his grass. However, homeowners' associations can also file a foreclosure lawsuit in Florida when homeowners don't pay these fees.
Although the latest story in Florida has left many in shock as they come to understand the power the city has to take someone's home away, it's nothing new in The Sunshine State. Back in 2017, the city of Daytona began foreclosing on homes when the city was having trouble collecting fines from property owners. Sometimes, the outstanding fines were as little as $3,000.
Fortunately, when it comes to both unpaid fines and property taxes, there is something homeowners can do about it.
Stopping Foreclosure for Unpaid Fines
There are many options a person has when a lender is threatening to foreclose on a home. They might work with their lender for a loan modification, agree to a short sale, or declare bankruptcy. Due to the fact that government debt typically isn't discharged with bankruptcy, and that there is no lender to work out an arrangement with, property owners typically only have two options to stop a foreclosure due to unpaid fines.
The first option is to pay the fine – simply correcting the situation isn't enough. The man in the most recent story gave an interview on his freshly-cut lawn, but it still didn't stop the foreclosure. Unless he is able to pay the nearly $30,000 that he owes the city, they will likely foreclose.
The man's biggest problem is that he doesn't have the money to pay the fines. He also believes it was unfair of the city to levy $500 in tickets every day when he wasn't even on the property at the time. He has now taken the second option to stop foreclosure, filing a lawsuit against the Dunedin and members of the Code Enforcement Board.
Not all homeowners will have to file a lawsuit in order to stop foreclosure. Florida is a state with judicial foreclosures, meaning the case must be taken before a judge. During that hearing, property owners can argue their case and hopefully sway the judge's opinion so they can stop the foreclosure.
Stopping Foreclosure for Unpaid Property Taxes
The majority of the time that a city forecloses on a property is due to unpaid property taxes. Even when a mortgage is paid off, homeowners must still pay property taxes. When they don't, the city will try to foreclose. However, homeowners in this situation have options to stop foreclosure, too.
The first option, just like with unpaid fines, is to simply repay all property taxes. If that is not possible, you might be able to reach an agreement with the city. If you agree to pay all property taxes, they may extend the deadline in which you have to do so, waive penalties such as late fees and interest, and could even lower the total amount of property taxes.
If this doesn't work, homeowners should see if they are eligible for property tax exemptions. Florida offers many of these to homeowners. For example, widows and widowers of first responders that died in the line of duty are completely exempt from paying property taxes. Senior citizens have additional homestead exemptions, and every homeowner in Florida is exempt up to $50,000 on their primary residence, or their homestead. In addition to these exemptions, property owners who suffer from certain disabilities, such as quadriplegia and blindness, are also granted certain property tax exemptions.
It's important to understand that while many of these exemptions will only lower the amount of a property tax bill, and not eliminate it completely, they can be a real asset when property taxes come due. If you are eligible for them, but didn't realize it and therefore haven't been receiving the exemption, you should speak to the city, particularly if you are facing foreclosure. They may apply the exemptions to your total amount owed, and you may be able to keep your home.
Call a Florida Foreclosure Defense Lawyer Before You Call the City
If you're currently facing foreclosure due to unpaid property taxes or other city fines, there are ways to stop the process. You shouldn't do it alone, though. Before calling the city to try and work out an arrangement, call a Fort Lauderdale foreclosure defense lawyer who can help.
At Loan Lawyers, we want to help you keep your home. We have the necessary experience to work with homeowners, and the city, to stop the foreclosure process and allow homeowners to stay in their home. If you've received a notice from the city or a lender, call us today at (954) 523-HELP (4357). You have options, so call us today or contact us online to learn what they are. We offer free consultations, so you have nothing to lose, and possibly everything to gain.
Loan Lawyers has helped over 5,000 South Florida homeowners and consumers with their debt problems, we have saved over 2,000 homes from foreclosure, eliminated more than $100,000,000 in mortgage principal and consumer debt, and have recovered over $10,000,000 on behalf of our clients due to bank, loan servicer, and debt collector violations. Contact us for a free consultation to see how we may be able to help you.