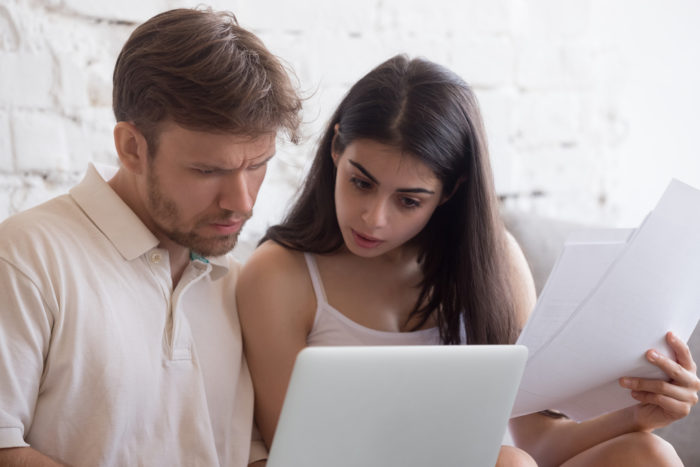 There are many instances in which millions of Americans find themselves in tough situations financially. While filing for bankruptcy may be a way to start fresh financially for some cases, it is not the best solution for everyone.
When you are facing a large amount of debt, it can take years or even decades to pay off the total sum that has most likely increased significantly due to high interest rates over the years.
One of the first steps that those facing overwhelming amounts of debt should take is to consult an experienced debt relief law firm and find out what debt relief options are available to them.
Lauderdale By The Sea Debt Lawyers
At Loan Lawyers, we thoroughly review your financial picture, including your overall debt owed, monthly bills, and total income. Then, based on your financial situation, we will handle any and all of the below accordingly:
Our team of debt relief experts will analyze your current income and create a monthly budget that lays out what is owed and what funds are available to you.
We will advise on whether bankruptcy is an ideal option or not. If it is not an ideal time for you to file for bankruptcy, we will explore all potential debt relief options for your case.
Our team of debt relief attorneys will handle all communication with your lenders, creditors, court representatives, and any other party involved.
We will ensure that you are no longer contacted or harassed by debt collection agencies or creditors seeking payment.
We will make sure that we establish a reasonable settlement with your lenders and creditors that is reasonable for you financially.
Depending on the best debt relief option for you, it can take some time to complete the process. Sometimes, debt relief settlements can take anywhere from six months to three years. This is why it is critical to contact a reputable debt relief lawyer as soon as possible when you find yourself unable to keep up with debt payments.
Custom Debt Solutions
At Loan Lawyers, we have over 100 years of combined experience in helping our clients gain control of their finances once again. We work hard on your behalf to successfully help you with any of the below and much more:
Filing for Bankruptcy: If you have found yourself in a situation where you are simply unable to meet payments on your loans and have fallen significantly behind, then filing for bankruptcy may be the best option for you. Our team will help navigate you through the bankruptcy procedure to ensure you end up with the best outcome possible.
Preventing Foreclosure: We know how important your home and other valuable assets are. This is why we will do everything in our power to help you avoid foreclosure and retain the legal rights to your home and valuables.
Negotiating Modifications to Your Loans: We have many years of experience in negotiating with lenders to modify mortgage terms with an end goal of benefiting our clients financially. We will look into all possible modifications and negotiate terms that better fit you financially.
Determining Possible Settlements: If a settlement is the most feasible option for you, we will ensure that you get the best deal possible so that you can have a fresh start financially.
When you are facing large amounts of debt and are unable to see the light at the end of the tunnel, it is time to review your debt relief options. Do not hesitate and risk more debt piling up.
Contact Our Debt Lawyers in Lauderdale by The Sea Today
Contact our team of experienced debt attorneys in Lauderdale by The Sea who have a proven record of success in helping clients beat debt and have peace of mind once again.