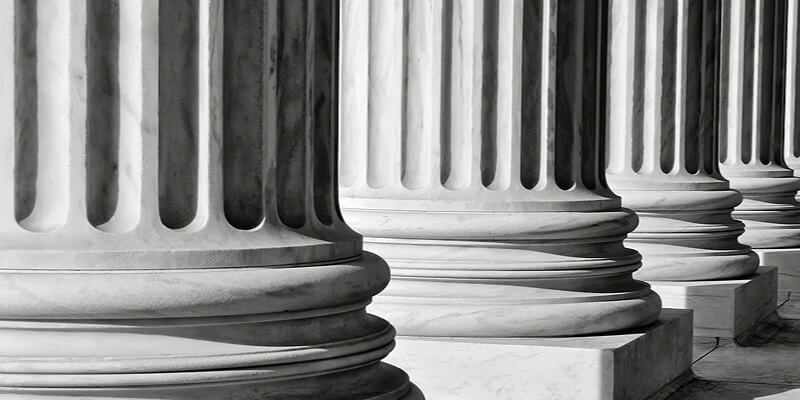 As many of you know, the bank that you borrow money from for a mortgage isn't always the same bank that you end up making your mortgage payments to. Somewhere along the lines, the banks decided that they would bundle mortgages together, and sell them around on the open market. This is generally known as securitization. Often times, when your loan is transferred around like this, it ends up being serviced by different entities. When a new entity steps into service your loan, they are supposed to acquire the prior servicer's records concerning your loan, so they have a complete history of all the calls you made, all the payments you made, and any other action taken on your loan. Part of servicing a loan also include managing the loan when payments are missed and the loan ends up in foreclosure. Today, I want to focus on the specifics of what happens when the loan is transferred from one servicer to the next.
There is nothing illegal or inherently wrong with a mortgage servicer transferring your mortgage to another servicer from time to time. In a perfect world, it would be a smooth transaction and all the records your prior servicer created would be transferred to the new servicer and they would pick up where the last one left off. However, in the real world, this isn't always the case. Oftentimes, mistakes are made or shortcuts are taken. There may even be a very reasonable and practical explanation – not all services use the same software, keep the same records, or conduct business the same way. Think of it like transferring everything in your iPhone to a Samsung. In theory, all of your pictures, text messages, emails, voice notes, and apps should transfer over. But in reality, Apple and Android are different enough that it's not always a one to one transfer and things sometimes get lost.
This same principle applies to mortgage loans as well. When a new servicer steps in, not always is it a one to one transfer of the prior servicer records. But even if it was, because these types of records have a larger impact on people lives then say transferring between Apple and Android, the Courts have devised a standard to make sure that the prior servicer records are accurate and reliable. This is commonly known as the "boarding process".
The boarding process is a general term encompassing the actions taken by a new servicer to confirm the accuracy and reliability of the prior servicer's records. For example, if you run an amortization schedule of your loan, you would know exactly how much in principal and interest you would pay on any given month. An easy way for the new servicer to confirm if the prior servicer properly applied your mortgage payments is to compare the prior servicer payment records with an amortization schedule to determine if the payments match up. If they are off for any reason, it should be a trigger to look into the issue in more detail and determine where the error occurred and how to reconcile it. And that's just confirming the ledgers for the account. Your mortgage loan contains hundreds if not thousands of other records – calls, letters, escrow advances, modifications, etc. All of these records should go through the boarding process to so the new servicer can reliably say that they confirmed the accuracy and trustworthiness of the prior servicer records. In fact, the law demands it.
One of the leading cases onboarding prior servicer records comes from Bank of New York v. Calloway, 157 So. 3d 1064 (Fla. 4th DCA 2015) which states "…the successor business itself may establish trustworthiness by independently confirming the accuracy of the third party's business records upon receipt." This is oftentimes a hotly debated issue during a foreclosure trial, whether there is sufficient evidence to show that the new servicer properly boarded the prior servicer's records. And unfortunately, it seems that this area of law is unique to foreclosures.
In most areas of law, the record you are relying on to support your claim or defense must be produced. If you slip and fall in the grocery store and hurt your back, you'll need to produce the medical records to prove you hurt your back. If you sell your car to someone for a specific price and you sue because they didn't give you all the money owed for the car, you'd have to produce the contract to support your claim. However, a common theme in foreclosure cases is that the bank does not need to produce the record to support their claim that the loan was boarded. Instead, what we commonly see is the "trust me" argument, "trust me" Your Honor, the bank boarded the loan and all the records from the prior servicer are correct. The standard is there for a reason; the Courts want to ensure the accuracy and reliability of another servicer's records, especially when the prior servicer does not participate in the foreclosure action. However, over time, this standard has eroded away and what is being pushed in the judicial system is the "trust me" argument. We at Loan Lawyers don't believe that is good enough, and neither should you. If your loan has been serviced by more than one servicer, Loan Lawyers may be able to help you defend your foreclosure action. For more information about foreclosure defense, please visit our website here.
Loan Lawyers has helped over 5,000 South Florida homeowners and consumers with their debt problems. We have saved over 1,800 homes from foreclosure, eliminated $100,000,000 in mortgage principal and consumer debt, and have collected millions of dollars on behalf of our clients due to bank, loan servicer, and debt collector violations, negligence and fraud. Contact us for a free consultation to see how we may be able to help you.