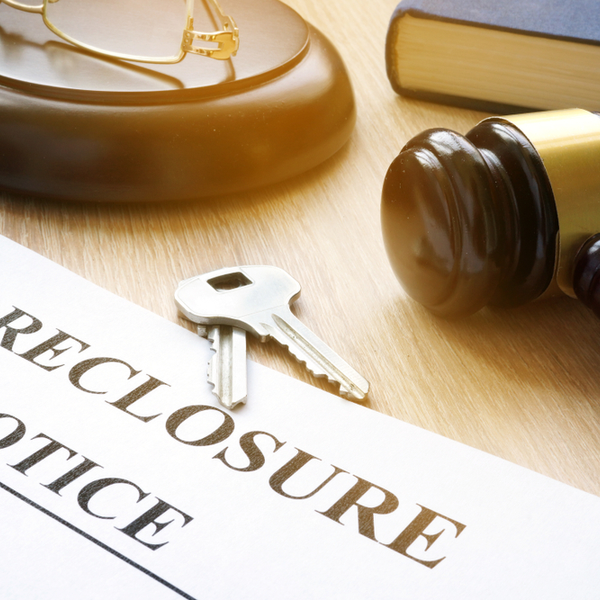 Even before the COVID-19 pandemic, Florida was one of the hardest-hit states when it came to foreclosures of residential and commercial properties. Florida continued to struggle after the housing crisis of 2008, long after many other states in the country had largely placed the crisis in their rearview mirror. Today, the pandemic has only exacerbated the problem and has placed Florida once again at the top of the list of states struggling the most with foreclosure.
While many property owners in Florida are already falling behind with their mortgage payments, others are just scraping by and are facing the very real possibility of foreclosure in the coming months. Fortunately, there are many options property owners have to stop foreclosure, and one of the most popular is the loan modification. So, what is a loan modification? Why are they so popular, and what do you need before applying for one? The answers to these questions and more are found below.
Loss Mitigation During Foreclosure
It is often difficult for property owners to believe they have options when they are facing foreclosure but, truthfully, there are many. Lenders that handle and manage loans, often called servicers, have a lot of incentive to help property owners keep their property. When a property falls into foreclosure, it creates a lot of work for lenders and servicers, and there is no guarantee they will make their money back from the loan. As such, they are more willing than many people think to work with property owners to avoid foreclosure.
The options available to stop a foreclosure are collectively known as loss mitigation. Loss mitigation is an umbrella term that refers to any action by which the property owner and the lender or servicer work together to stop a foreclosure from happening. Although there are many types of loss mitigation, the three that are most popular are loan modifications, forbearance agreements, and payment plans. Of these three types of loss mitigation, loan modifications are becoming increasingly popular.
Why Are Loan Modifications So Popular?
Loan modifications are becoming incredibly popular for many reasons. One reason is that a loan modification is an option that is the easiest to personalize to a borrower's financial situation. A loan modification is simply a renegotiation of the loan's original terms. With a loan modification, any term of the loan can be changed, including the interest rate and the length of the loan. The purpose of a loan modification is to better accommodate the financial situation and repayment capabilities of the borrower. Through a loan modification, payments become more manageable for the borrower and can help prevent them from falling into foreclosure.
Borrowers also find loan modifications more enticing than other options because one term of mortgages that are almost always changed during a loan modification is the interest rate. When the interest rate on a loan is changed, it can save the borrower thousands of dollars in the years to come, particularly when a borrower has several years of repayment left on their loan.
Additionally, loan modifications do not bring any of the potential consequences that other options, such as a short sale, does. With other foreclosure defenses, the lender may still obtain a deficiency judgment that places an additional financial burden on the borrower. A deficiency judgment is a court order that is legally binding and requires the borrower to repay the amount left on the loan.
For example, if a borrower tries to avoid foreclosure through a short sale, the home is sold for less than it is worth. In this case, the lender can then petition the court for a deficiency judgment that requires the borrower to pay the balance that is left after the sale. There is no deficiency judgment in a loan modification and so, the borrower only has everything to gain and nothing to lose when choosing this route.
When a borrower has already fallen behind in making mortgage payments, those payments can also be worked into the loan modification. While the length of the loan is typically extended in a modification, it also makes the monthly payments more manageable. When the payments that are already past due are worked into the modification, it means the borrower is no longer considered behind or in default, but that they are current with their loan, which can help improve their credit score and more.
How to Obtain a Loan Modification
Loan modifications are very helpful for borrowers, but they must obtain one before they can reap the benefits. The first step in obtaining a loan modification is to contact the lender or loan servicer and ask for an application. When you receive the application, it will likely outline everything you will need to provide along with the completed application.
Generally speaking, you will have to provide details about your finances including the income you earn, the expenses you incur on a regular basis, and any other details that may be relevant. You will also be asked to provide certain documents that prove certain elements of your case. These may include the fact that the property is your primary residence or place of business, an explanation of the financial hardship you are experiencing, and the regular income you will earn in the future that will allow you to make timely payments under the new terms of the loan.
In most cases, it is best to work with a foreclosure defense lawyer that will help you through the process, negotiate with your lender, and give you the best chance of success with your case.
Call Our Foreclosure Defense Lawyers in Florida Today
Loan modifications are a great option for anyone facing foreclosure, but they are not always easy to obtain. At Loan Lawyers, our foreclosure defense lawyers in Fort Lauderdale can help you through the process to help you secure the more manageable payments you need to avoid losing your property. Call us today at (954) 807-1361 or fill out our online form to schedule a free consultation so we can review your case.
Loan Lawyers has helped over 5,000 South Florida homeowners and consumers with their debt problems, we have saved over 2,000 homes from foreclosure, eliminated more than $100,000,000 in mortgage principal and consumer debt, and have recovered over $10,000,000 on behalf of our clients due to bank, loan servicer, and debt collector violations. Contact us for a free consultation to see how we may be able to help you.