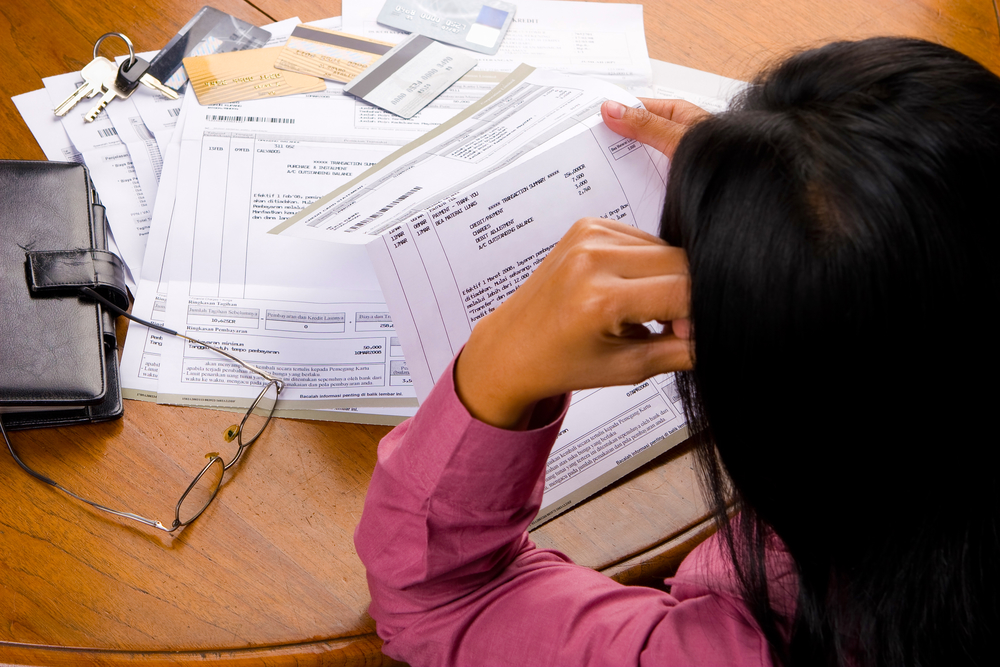 In 2018, Americans paid off more debt than they had in nearly 10 years, since the year after the recession began. However, while the news that Americans paid off $40.3 billion in credit card debt in the first quarter of 2018 alone was good, it also came with some unfortunate news. Even with that startling figure, Americans were still drowning in near-record debt, and credit card use was still on the rise.
A year later, things don't seem too much better. Consumers are still caught in this cycle of paying off their debt only to soon find themselves knee-deep in it again. They find themselves up at night, wondering how they got back into that position. Some may even still face action from creditors, even though they've managed to pay off a good portion of their debt.
Paying off debt, though, is a time of celebration, and you need to do everything you can to ensure that celebration continues. The below steps will help ensure that once you get out of debt, you stay out of debt.
1. Celebrate
Paying off your debt is a huge accomplishment and you deserve to treat yourself for it. In order to make sure that you don't regret the celebration and find yourself in more debt, limit yourself to the amount of one of your payments. If you were paying $200 a month to repay your debt, treat yourself to a nice dinner the first month you're no longer paying that debt. If your payments were $1,000 a month, book a weekend out of town and go have some fun. You deserve it!
2. Pay Off More Debt
Once your small splurge is over, the best way to use that additional money you have lying around is to pay off more debt. This will ensure that if you do have other bills, they don't get to the point of wage garnishment or a lawsuit. If you are unsure of what debt you should pay next, look at all of your debts and tackle the one with the highest interest rate.
3. Contribute to Your Emergency Fund
Once you've paid off your debt, you may find it comes more naturally to pause before taking out your credit card. However, one small setback can put you right back in the position of being surrounded by debt. To ensure that life's little complications don't send you back into debt, you need to plan for them. To do this, open another bank account that is strictly for emergency funds. This will provide the cushion you need when unforeseen circumstances arise. So, how much should you put into an emergency fund?
If you've just paid off debt, take one-third of the amount you were paying and place this into an emergency fund. Eventually, you will achieve the next goal of having three month's worth of your living expenses in this fund, which is the recommended amount. This is one of the best ways to avoid falling into debt after you've paid it off.
4. Invest in Retirement Accounts
If you don't already have a 401(k) or another retirement fund, it's time to get one. Just like emergency funds, retirement accounts let you plan for the future. The more planning you can do, the less likely it is that you'll fall back into debt. So, speak to your employer or financial advisor about the retirement fund that is right for you. If you already have a retirement fund, consider increasing the amount of contributions you pay into it. Again, one-third of the debt payment you were paying will make a big difference in a retirement fund that's only going to grow.
5. Invest in College
There's no better investment than in the future education of your child or grandchild. If you've just paid off your debt, consider investing some of your new-found cash into a college fund. A 529 account will let you save up for a child's college tuition, while also giving you a break on your tax return. This can help ensure that you won't fall back into debt years from now when you want your child to go to school but also worry about how you're going to pay for it.
6. Save Up
Big purchases cost a lot of money, which is why so many people use credit to pay for them. However, due to the fact that the amount is so high, when you use credit for these big purchases, it takes forever to repay that debt. The only way to avoid this is to plan for future purchases so you can save up for them.
Consider all of the big purchases you'll want to make in the next five years. Will you need a vehicle? Are you planning a family vacation? Does your home need renovations? All of these are huge purchases. If you can save for them, even partially, you'll find your debt is still much more manageable than if you had paid for them entirely with credit.
7. Avoid Temptation
There's a reason many people chop up their credit cards after paying off their debt: they don't want to ever fall into the trap of debt again. This is a drastic measure and when used in moderation, having a credit card is actually very handy. It can also help increase your credit score if you ensure it's always paid off, and can help in case of emergency.
However, don't fall back into the trap of using it when it's not really necessary. Start relying more heavily on cash and your debit card, and if you don't have the money for something that's not a necessity, wait to purchase it until you do.
Still in Trouble with Debt? Call the Florida Debt Defense Attorneys Who Can Help
Paying off debt is a great accomplishment but, unfortunately, too many people soon find themselves right back where they started once that debt is paid off. If you're having trouble with debt, are being harassed by creditors, or have even had a judgment entered against you, call a Fort Lauderdale debt defense lawyer today.
At Loan Lawyers, we know that people in debt have rights, but creditors and debt collectors don't always uphold those rights. We stand up for our clients and provide a solid defense for them against lawsuits and other aggressive tactics of creditors. Call us today at (954) 523-HELP (4357) or fill out our online form for your free consultation.
Loan Lawyers has helped over 5,000 South Florida homeowners and consumers with their debt problems, we have saved over 2,000 homes from foreclosure, eliminated more than $100,000,000 in mortgage principal and consumer debt, and have recovered over $10,000,000 on behalf of our clients due to bank, loan servicer, and debt collector violations. Contact us for a free consultation and find out more about our money back guarantee on credit card debt buyer lawsuits, and how we may be able to help you.